Body Transformation Challenge
Body Transformation Challenge
PAGE LAST UPDATED: 5/23/17 9:27PM
---
THE CHALLENGE HAS BEGUN!
As of May 1st, the Challenge is officially on! If you didn't already signed up, unfortunately it's now too late- the deadline has expired. If you successfully signed up before the deadline and have already completed your first official weigh-in, congrats! You are in the running and eligible for competition.

IMPORTANT: If you signed up for the challenge before the deadline and have already completed your initial weigh-in and DON'T see your name in the particpant directory at the bottom of the page, please email us immediately at dustin@supplementworldstores.com. Please include your name, and a screenshot of the initial weigh-in reading we printed off for you . We may have lost your entry.
WEIGH-INS
The weekly weigh-ins for competitors are crucial and one of the most important aspects of the Challenge. Not only does it help you stay accountable and let you see consistent updates on your progress, it also lets us stay on top of placement rankings. Remember: Weigh-ins are EVERY WEEK on your choice of either Monday or Tuesday any time between 10am-8pm, at the weigh-in location you used during your first initial weigh-in.

Missing more than two of the eight weigh-ins can get you disqualified from the Challenge. If for some reason you are leaving town and know you will be missing more than two weigh-ins, please let us know immediately.
STAY FOCUSED!
Throughout the course of both the Challenge, and your long-term health and fitness goals and general, there will be times where it's easy to lose focus and get off track. You signed up for this Challenge with a purpose. If you catch yourself slipping back in to bad habbits, remind yourself of the purpose and GRIND ON. Oh yeah, and there's also some big cash and prizes involved if you do better than your competition.
LET THE GAMES BEGIN
As you know, the competition rankings will be based off of two classes with three winners per class: Total percentage of body weight lost, and total percentage of body fat % lost between the initial weigh-in and final weigh-in. To view the prize breakdowns and contest rules/faq, click here.

Bookmark this page! We will update the list below on a weekly basis showing all active participants competition status, weigh-in completions, ranking percentile among competitors and more.
NOTE: If you don't see your picture above your name, please email a photo of yourself you would like us to use to: tom@supplementworldstores.com ..please type your name in the subject line of the email!

If you have any further questions or would like help/advice with your workouts, nutrition or supplementation, please let that staff at Supplement World know [click here for contact information]. We are here to help you be successful. Also, don't forget about your 15% off store-wide discount, valid throughout the entire duration of the Challenge.
---
PAGE LAST UPDATED: 5/23/17 9:27PM
---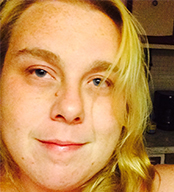 AUDREY ADAMS
Competition Status:

ELIGIBLE


Body LBS % lost top 50?: NO
Body Fat % lost top 50?:

NO


Weigh-in #1 (initial):

COMPLETE


Weigh-in #2 May 8/9:

COMPLETE


Weigh-in #3 May 15/16:

COMPLETE


Weigh-in #4 May 22/23:

COMPLETE


Weigh-in #5 May 29/30:

N/A


Weigh-in #6 June 5/6:

N/A


Weigh-in #7 June 12/13:

N/A


Weigh-in #8 June 19/20:

N/A


Final weigh-in June 26/27:

N/A
---

KRISTA ADKINS
Competition Status:

ELIGIBLE


Body LBS % lost top 50?: NO
Body Fat % lost top 50?:

YES!


Weigh-in #1 (initial):

COMPLETE


Weigh-in #2 May 8/9:

COMPLETE


Weigh-in #3 May 15/16:

COMPLETE


Weigh-in #4 May 22/23:

COMPLETE


Weigh-in #5 May 29/30:

N/A


Weigh-in #6 June 5/6:

N/A


Weigh-in #7 June 12/13:

N/A


Weigh-in #8 June 19/20:

N/A


Final weigh-in June 26/27:

N/A
---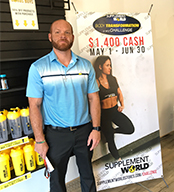 ALEX AGLER
Competition Status:

ELIGIBLE


Body LBS % lost top 50?: NO
Body Fat % lost top 50?:

NO


Weigh-in #1 (initial):

COMPLETE


Weigh-in #2 May 8/9:

COMPLETE


Weigh-in #3 May 15/16:

COMPLETE


Weigh-in #4 May 22/23:

COMPLETE


Weigh-in #5 May 29/30:

N/A


Weigh-in #6 June 5/6:

N/A


Weigh-in #7 June 12/13:

N/A


Weigh-in #8 June 19/20:

N/A


Final weigh-in June 26/27:

N/A
---

SANTANA AGOSTO
Competition Status:

ELIGIBLE


Body LBS % lost top 50?:

NO


Body Fat % lost top 50?:

NO


Weigh-in #1 (initial):

COMPLETE


Weigh-in #2 May 8/9:

COMPLETE


Weigh-in #3 May 15/16:

COMPLETE


Weigh-in #4 May 22/23:

COMPLETE


Weigh-in #5 May 29/30:

N/A


Weigh-in #6 June 5/6:

N/A


Weigh-in #7 June 12/13:

N/A


Weigh-in #8 June 19/20:

N/A


Final weigh-in June 26/27:

N/A
---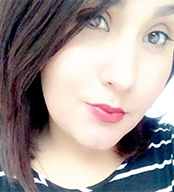 MARIA AGUILAR
Competition Status:

ELIGIBLE


Body LBS % lost top 50?: NO
Body Fat % lost top 50?:

NO


Weigh-in #1 (initial):

COMPLETE


Weigh-in #2 May 8/9:

COMPLETE


Weigh-in #3 May 15/16:

COMPLETE


Weigh-in #4 May 22/23:

COMPLETE


Weigh-in #5 May 29/30:

N/A


Weigh-in #6 June 5/6:

N/A


Weigh-in #7 June 12/13:

N/A


Weigh-in #8 June 19/20:

N/A


Final weigh-in June 26/27:

N/A
---

WILLIAM ALEXANDER
Competition Status:

ELIGIBLE


Body LBS % lost top 50?: NO
Body Fat % lost top 50?:

NO


Weigh-in #1 (initial):

COMPLETE


Weigh-in #2 May 8/9:

COMPLETE


Weigh-in #3 May 15/16:

COMPLETE


Weigh-in #4 May 22/23:

COMPLETE


Weigh-in #5 May 29/30:

N/A


Weigh-in #6 June 5/6:

N/A


Weigh-in #7 June 12/13:

N/A


Weigh-in #8 June 19/20:

N/A


Final weigh-in June 26/27:

N/A
---

ADAM ALLENBACH
Competition Status:

ELIGIBLE


Body LBS % lost top 50?: NO
Body Fat % lost top 50?:

NO


Weigh-in #1 (initial):

COMPLETE


Weigh-in #2 May 8/9:

COMPLETE


Weigh-in #3 May 15/16:

COMPLETE


Weigh-in #4 May 22/23:

COMPLETE


Weigh-in #5 May 29/30:

N/A


Weigh-in #6 June 5/6:

N/A


Weigh-in #7 June 12/13:

N/A


Weigh-in #8 June 19/20:

N/A


Final weigh-in June 26/27:

N/A
---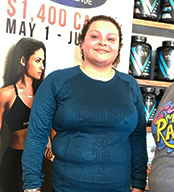 CHRISTINA ALVAREZ
Competition Status:

ELIGIBLE


Body LBS % lost top 50?:

NO


Body Fat % lost top 50?:

NO


Weigh-in #1 (initial):

COMPLETE


Weigh-in #2 May 8/9:

COMPLETE


Weigh-in #3 May 15/16:

COMPLETE


Weigh-in #4 May 22/23:

COMPLETE


Weigh-in #5 May 29/30:

N/A


Weigh-in #6 June 5/6:

N/A


Weigh-in #7 June 12/13:

N/A


Weigh-in #8 June 19/20:

N/A


Final weigh-in June 26/27:

N/A
---

PARIS ALVAREZ
Competition Status:

ELIGIBLE


Body LBS % lost top 50?:

NO


Body Fat % lost top 50?:

NO


Weigh-in #1 (initial):

COMPLETE


Weigh-in #2 May 8/9:

COMPLETE


Weigh-in #3 May 15/16:

COMPLETE


Weigh-in #4 May 22/23:

COMPLETE


Weigh-in #5 May 29/30:

N/A


Weigh-in #6 June 5/6:

N/A


Weigh-in #7 June 12/13:

N/A


Weigh-in #8 June 19/20:

N/A


Final weigh-in June 26/27:

N/A
---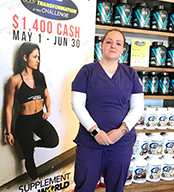 TISHA ALVAREZ
Competition Status:

ELIGIBLE


Body LBS % lost top 50?: NO
Body Fat % lost top 50?:

NO


Weigh-in #1 (initial):

COMPLETE


Weigh-in #2 May 8/9:

COMPLETE


Weigh-in #3 May 15/16:

COMPLETE


Weigh-in #4 May 22/23:

COMPLETE


Weigh-in #5 May 29/30:

N/A


Weigh-in #6 June 5/6:

N/A


Weigh-in #7 June 12/13:

N/A


Weigh-in #8 June 19/20:

N/A


Final weigh-in June 26/27:

N/A
---

NORMA AMPARAN
Competition Status:

ELIGIBLE


Body LBS % lost top 50?: NO
Body Fat % lost top 50?:

NO


Weigh-in #1 (initial):

COMPLETE


Weigh-in #2 May 8/9:

COMPLETE


Weigh-in #3 May 15/16:

COMPLETE


Weigh-in #4 May 22/23:

COMPLETE


Weigh-in #5 May 29/30:

N/A


Weigh-in #6 June 5/6:

N/A


Weigh-in #7 June 12/13:

N/A


Weigh-in #8 June 19/20:

N/A


Final weigh-in June 26/27:

N/A
---

CHRISTIAN ANDAZOLA
Competition Status:

ELIGIBLE


Body LBS % lost top 50?:

YES!


Body Fat % lost top 50?:

NO


Weigh-in #1 (initial):

COMPLETE


Weigh-in #2 May 8/9:

COMPLETE


Weigh-in #3 May 15/16:

MISSED


Weigh-in #4 May 22/23:

COMPLETE


Weigh-in #5 May 29/30:

N/A


Weigh-in #6 June 5/6:

N/A


Weigh-in #7 June 12/13:

N/A


Weigh-in #8 June 19/20:

N/A


Final weigh-in June 26/27:

N/A
---

LEONARD ANDERSON
Competition Status:

ELIGIBLE


Body LBS % lost top 50?: NO
Body Fat % lost top 50?:

NO


Weigh-in #1 (initial):

COMPLETE


Weigh-in #2 May 8/9:

COMPLETE


Weigh-in #3 May 15/16:

COMPLETE


Weigh-in #4 May 22/23:

COMPLETE


Weigh-in #5 May 29/30:

N/A


Weigh-in #6 June 5/6:

N/A


Weigh-in #7 June 12/13:

N/A


Weigh-in #8 June 19/20:

N/A


Final weigh-in June 26/27:

N/A
---

SAMANTHA ANKRAH
Competition Status:

ELIGIBLE


Body LBS % lost top 50?: NO
Body Fat % lost top 50?:

NO


Weigh-in #1 (initial):

COMPLETE


Weigh-in #2 May 8/9:

COMPLETE


Weigh-in #3 May 15/16:

MISSED


Weigh-in #4 May 22/23:

MISSED


Weigh-in #5 May 29/30:

N/A


Weigh-in #6 June 5/6:

N/A


Weigh-in #7 June 12/13:

N/A


Weigh-in #8 June 19/20:

N/A


Final weigh-in June 26/27:

N/A
---

IVAN AQUINO
Competition Status:

ELIGIBLE


Body LBS % lost top 50?: NO
Body Fat % lost top 50?:

NO


Weigh-in #1 (initial):

COMPLETE


Weigh-in #2 May 8/9:

COMPLETE


Weigh-in #3 May 15/16:

COMPLETE


Weigh-in #4 May 22/23:

COMPLETE


Weigh-in #5 May 29/30:

N/A


Weigh-in #6 June 5/6:

N/A


Weigh-in #7 June 12/13:

N/A


Weigh-in #8 June 19/20:

N/A


Final weigh-in June 26/27:

N/A
---

MELISSA ARCHULETA
Competition Status:

DISQUALIFIED


Body LBS % lost top 50?: NO
Body Fat % lost top 50?:

NO


Weigh-in #1 (initial):

COMPLETE


Weigh-in #2 May 8/9:

MISSED


Weigh-in #3 May 15/16:

MISSED


Weigh-in #4 May 22/23:

MISSED


Weigh-in #5 May 29/30:

N/A


Weigh-in #6 June 5/6:

N/A


Weigh-in #7 June 12/13:

N/A


Weigh-in #8 June 19/20:

N/A


Final weigh-in June 26/27:

N/A
---

ANTHONY ARELLANO
Competition Status:

ELIGIBLE


Body LBS % lost top 50?: NO
Body Fat % lost top 50?:

NO


Weigh-in #1 (initial):

COMPLETE


Weigh-in #2 May 8/9:

COMPLETE


Weigh-in #3 May 15/16:

COMPLETE


Weigh-in #4 May 22/23:

COMPLETE


Weigh-in #5 May 29/30:

N/A


Weigh-in #6 June 5/6:

N/A


Weigh-in #7 June 12/13:

N/A


Weigh-in #8 June 19/20:

N/A


Final weigh-in June 26/27:

N/A
---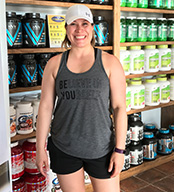 GABRIELA ARELLANO
Competition Status:

ELIGIBLE


Body LBS % lost top 50?: NO
Body Fat % lost top 50?:

NO


Weigh-in #1 (initial):

COMPLETE


Weigh-in #2 May 8/9:

COMPLETE


Weigh-in #3 May 15/16:

COMPLETE


Weigh-in #4 May 22/23:

COMPLETE


Weigh-in #5 May 29/30:

N/A


Weigh-in #6 June 5/6:

N/A


Weigh-in #7 June 12/13:

N/A


Weigh-in #8 June 19/20:

N/A


Final weigh-in June 26/27:

N/A
---

SCOTT ARMSTRONG
Competition Status:

ELIGIBLE


Body LBS % lost top 50?: NO
Body Fat % lost top 50?:

NO


Weigh-in #1 (initial):

COMPLETE


Weigh-in #2 May 8/9:

COMPLETE


Weigh-in #3 May 15/16:

COMPLETE


Weigh-in #4 May 22/23:

COMPLETE


Weigh-in #5 May 29/30:

N/A


Weigh-in #6 June 5/6:

N/A


Weigh-in #7 June 12/13:

N/A


Weigh-in #8 June 19/20:

N/A


Final weigh-in June 26/27:

N/A
---

OSIRIS ARREOLA
Competition Status:

ELIGIBLE


Body LBS % lost top 50?:

NO


Body Fat % lost top 50?:

NO


Weigh-in #1 (initial):

COMPLETE


Weigh-in #2 May 8/9:

COMPLETE


Weigh-in #3 May 15/16:

COMPLETE


Weigh-in #4 May 22/23:

COMPLETE


Weigh-in #5 May 29/30:

N/A


Weigh-in #6 June 5/6:

N/A


Weigh-in #7 June 12/13:

N/A


Weigh-in #8 June 19/20:

N/A


Final weigh-in June 26/27:

N/A
---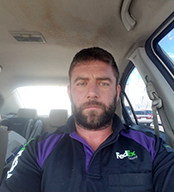 JESSE BAILEY
Competition Status:

ELIGIBLE


Body LBS % lost top 50?: NO
Body Fat % lost top 50?:

YES!


Weigh-in #1 (initial):

COMPLETE


Weigh-in #2 May 8/9:

COMPLETE


Weigh-in #3 May 15/16:

COMPLETE


Weigh-in #4 May 22/23:

COMPLETE


Weigh-in #5 May 29/30:

N/A


Weigh-in #6 June 5/6:

N/A


Weigh-in #7 June 12/13:

N/A


Weigh-in #8 June 19/20:

N/A


Final weigh-in June 26/27:

N/A
---

GLENDA BAKER
Competition Status:

ELIGIBLE


Body LBS % lost top 50?: NO
Body Fat % lost top 50?:

NO


Weigh-in #1 (initial):

COMPLETE


Weigh-in #2 May 8/9:

COMPLETE


Weigh-in #3 May 15/16:

COMPLETE


Weigh-in #4 May 22/23:

COMPLETE


Weigh-in #5 May 29/30:

N/A


Weigh-in #6 June 5/6:

N/A


Weigh-in #7 June 12/13:

N/A


Weigh-in #8 June 19/20:

N/A


Final weigh-in June 26/27:

N/A
---

STEVEN BALDWIN
Competition Status:

ELIGIBLE


Body LBS % lost top 50?: NO
Body Fat % lost top 50?:

NO


Weigh-in #1 (initial):

COMPLETE


Weigh-in #2 May 8/9:

COMPLETE


Weigh-in #3 May 15/16:

COMPLETE


Weigh-in #4 May 22/23:

COMPLETE


Weigh-in #5 May 29/30:

N/A


Weigh-in #6 June 5/6:

N/A


Weigh-in #7 June 12/13:

N/A


Weigh-in #8 June 19/20:

N/A


Final weigh-in June 26/27:

N/A
---

THERESA BALL
Competition Status:

DISQUALIFIED


Body LBS % lost top 50?: NO
Body Fat % lost top 50?:

NO


Weigh-in #1 (initial):

COMPLETE


Weigh-in #2 May 8/9:

MISSED


Weigh-in #3 May 15/16:

MISSED


Weigh-in #4 May 22/23:

MISSED


Weigh-in #5 May 29/30:

N/A


Weigh-in #6 June 5/6:

N/A


Weigh-in #7 June 12/13:

N/A


Weigh-in #8 June 19/20:

N/A


Final weigh-in June 26/27:

N/A
---

MARCUS BALLENGER
Competition Status:

DISQUALIFIED


Body LBS % lost top 50?: NO
Body Fat % lost top 50?:

NO


Weigh-in #1 (initial):

COMPLETE


Weigh-in #2 May 8/9:

MISSED


Weigh-in #3 May 15/16:

MISSED


Weigh-in #4 May 22/23:

MISSED


Weigh-in #5 May 29/30:

N/A


Weigh-in #6 June 5/6:

N/A


Weigh-in #7 June 12/13:

N/A


Weigh-in #8 June 19/20:

N/A


Final weigh-in June 26/27:

N/A
---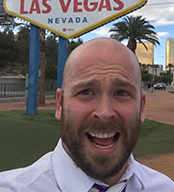 CAMERON BARGER
Competition Status:

ELIGIBLE


Body LBS % lost top 50?:

YES!


Body Fat % lost top 50?:

NO


Weigh-in #1 (initial):

COMPLETE


Weigh-in #2 May 8/9:

COMPLETE


Weigh-in #3 May 15/16:

COMPLETE


Weigh-in #4 May 22/23:

COMPLETE


Weigh-in #5 May 29/30:

N/A


Weigh-in #6 June 5/6:

N/A


Weigh-in #7 June 12/13:

N/A


Weigh-in #8 June 19/20:

N/A


Final weigh-in June 26/27:

N/A
---

JESSIE BARNETT
Competition Status:

ELIGIBLE


Body LBS % lost top 50?: NO
Body Fat % lost top 50?:

NO


Weigh-in #1 (initial):

COMPLETE


Weigh-in #2 May 8/9:

COMPLETE


Weigh-in #3 May 15/16:

MISSED


Weigh-in #4 May 22/23:

COMPLETE


Weigh-in #5 May 29/30:

N/A


Weigh-in #6 June 5/6:

N/A


Weigh-in #7 June 12/13:

N/A


Weigh-in #8 June 19/20:

N/A


Final weigh-in June 26/27:

N/A
---

DEVON BARTLING
Competition Status:

ELIGIBLE


Body LBS % lost top 50?: NO
Body Fat % lost top 50?:

NO


Weigh-in #1 (initial):

COMPLETE


Weigh-in #2 May 8/9:

COMPLETE


Weigh-in #3 May 15/16:

MISSED


Weigh-in #4 May 22/23:

COMPLETE


Weigh-in #5 May 29/30:

N/A


Weigh-in #6 June 5/6:

N/A


Weigh-in #7 June 12/13:

N/A


Weigh-in #8 June 19/20:

N/A


Final weigh-in June 26/27:

N/A
---

JOSE BAUTISTA
Competition Status:

ELIGIBLE


Body LBS % lost top 50?: NO
Body Fat % lost top 50?:

NO


Weigh-in #1 (initial):

COMPLETE


Weigh-in #2 May 8/9:

COMPLETE


Weigh-in #3 May 15/16:

COMPLETE


Weigh-in #4 May 22/23:

COMPLETE


Weigh-in #5 May 29/30:

N/A


Weigh-in #6 June 5/6:

N/A


Weigh-in #7 June 12/13:

N/A


Weigh-in #8 June 19/20:

N/A


Final weigh-in June 26/27:

N/A
---

JENNIFER BAY
Competition Status:

DISQUALIFIED


Body LBS % lost top 50?: NO
Body Fat % lost top 50?:

NO


Weigh-in #1 (initial):

COMPLETE


Weigh-in #2 May 8/9:

MISSED


Weigh-in #3 May 15/16:

MISSED


Weigh-in #4 May 22/23:

MISSED


Weigh-in #5 May 29/30:

N/A


Weigh-in #6 June 5/6:

N/A


Weigh-in #7 June 12/13:

N/A


Weigh-in #8 June 19/20:

N/A


Final weigh-in June 26/27:

N/A
---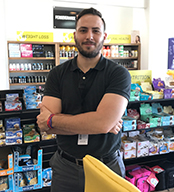 ROMAN BELDEN
Competition Status:

ELIGIBLE


Body LBS % lost top 50?: NO
Body Fat % lost top 50?:

YES!


Weigh-in #1 (initial):

COMPLETE


Weigh-in #2 May 8/9:

COMPLETE


Weigh-in #3 May 15/16:

COMPLETE


Weigh-in #4 May 22/23:

COMPLETE


Weigh-in #5 May 29/30:

N/A


Weigh-in #6 June 5/6:

N/A


Weigh-in #7 June 12/13:

N/A


Weigh-in #8 June 19/20:

N/A


Final weigh-in June 26/27:

N/A
---

LEXIE BELL
Competition Status:

ELIGIBLE


Body LBS % lost top 50?: NO
Body Fat % lost top 50?:

NO


Weigh-in #1 (initial):

COMPLETE


Weigh-in #2 May 8/9:

COMPLETE


Weigh-in #3 May 15/16:

COMPLETE


Weigh-in #4 May 22/23:

COMPLETE


Weigh-in #5 May 29/30:

N/A


Weigh-in #6 June 5/6:

N/A


Weigh-in #7 June 12/13:

N/A


Weigh-in #8 June 19/20:

N/A


Final weigh-in June 26/27:

N/A
---

CAROL BENOIT
Competition Status:

ELIGIBLE


Body LBS % lost top 50?:

YES!


Body Fat % lost top 50?:

NO


Weigh-in #1 (initial):

COMPLETE


Weigh-in #2 May 8/9:

COMPLETE


Weigh-in #3 May 15/16:

COMPLETE


Weigh-in #4 May 22/23:

COMPLETE


Weigh-in #5 May 29/30:

N/A


Weigh-in #6 June 5/6:

N/A


Weigh-in #7 June 12/13:

N/A


Weigh-in #8 June 19/20:

N/A


Final weigh-in June 26/27:

N/A
---

KAITI BENOIT
Competition Status:

ELIGIBLE


Body LBS % lost top 50?: NO
Body Fat % lost top 50?:

NO


Weigh-in #1 (initial):

COMPLETE


Weigh-in #2 May 8/9:

COMPLETE


Weigh-in #3 May 15/16:

COMPLETE


Weigh-in #4 May 22/23:

COMPLETE


Weigh-in #5 May 29/30:

N/A


Weigh-in #6 June 5/6:

N/A


Weigh-in #7 June 12/13:

N/A


Weigh-in #8 June 19/20:

N/A


Final weigh-in June 26/27:

N/A
---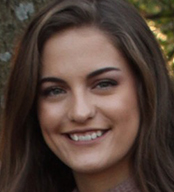 CHANDLER BENWAY
Competition Status:

ELIGIBLE


Body LBS % lost top 50?: NO
Body Fat % lost top 50?:

NO


Weigh-in #1 (initial):

COMPLETE


Weigh-in #2 May 8/9:

COMPLETE


Weigh-in #3 May 15/16:

COMPLETE


Weigh-in #4 May 22/23:

COMPLETE


Weigh-in #5 May 29/30:

N/A


Weigh-in #6 June 5/6:

N/A


Weigh-in #7 June 12/13:

N/A


Weigh-in #8 June 19/20:

N/A


Final weigh-in June 26/27:

N/A
---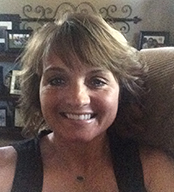 HEIDI BENWAY
Competition Status:

ELIGIBLE


Body LBS % lost top 50?:

YES!


Body Fat % lost top 50?:

NO


Weigh-in #1 (initial):

COMPLETE


Weigh-in #2 May 8/9:

COMPLETE


Weigh-in #3 May 15/16:

COMPLETE


Weigh-in #4 May 22/23:

COMPLETE


Weigh-in #5 May 29/30:

N/A


Weigh-in #6 June 5/6:

N/A


Weigh-in #7 June 12/13:

N/A


Weigh-in #8 June 19/20:

N/A


Final weigh-in June 26/27:

N/A
---

TATUM BENWAY
Competition Status:

ELIGIBLE


Body LBS % lost top 50?: NO
Body Fat % lost top 50?:

NO


Weigh-in #1 (initial):

COMPLETE


Weigh-in #2 May 8/9:

COMPLETE


Weigh-in #3 May 15/16:

COMPLETE


Weigh-in #4 May 22/23:

COMPLETE


Weigh-in #5 May 29/30:

N/A


Weigh-in #6 June 5/6:

N/A


Weigh-in #7 June 12/13:

N/A


Weigh-in #8 June 19/20:

N/A


Final weigh-in June 26/27:

N/A
---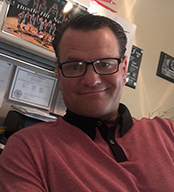 TODD BENWAY
Competition Status:

ELIGIBLE


Body LBS % lost top 50?:

YES!


Body Fat % lost top 50?:

YES!


Weigh-in #1 (initial):

COMPLETE


Weigh-in #2 May 8/9:

COMPLETE


Weigh-in #3 May 15/16:

COMPLETE


Weigh-in #4 May 22/23:

COMPLETE


Weigh-in #5 May 29/30:

N/A


Weigh-in #6 June 5/6:

N/A


Weigh-in #7 June 12/13:

N/A


Weigh-in #8 June 19/20:

N/A


Final weigh-in June 26/27:

N/A
---

SCOTT BERRY
Competition Status:

DISQUALIFIED


Body LBS % lost top 50?: NO
Body Fat % lost top 50?:

NO


Weigh-in #1 (initial):

COMPLETE


Weigh-in #2 May 8/9:

MISSED


Weigh-in #3 May 15/16:

MISSED


Weigh-in #4 May 22/23:

MISSED


Weigh-in #5 May 29/30:

N/A


Weigh-in #6 June 5/6:

N/A


Weigh-in #7 June 12/13:

N/A


Weigh-in #8 June 19/20:

N/A


Final weigh-in June 26/27:

N/A
---

KYRSTIN BLACK
Competition Status:

ELIGIBLE


Body LBS % lost top 50?: NO
Body Fat % lost top 50?:

NO


Weigh-in #1 (initial):

COMPLETE


Weigh-in #2 May 8/9:

COMPLETE


Weigh-in #3 May 15/16:

COMPLETE


Weigh-in #4 May 22/23:

COMPLETE


Weigh-in #5 May 29/30:

N/A


Weigh-in #6 June 5/6:

N/A


Weigh-in #7 June 12/13:

N/A


Weigh-in #8 June 19/20:

N/A


Final weigh-in June 26/27:

N/A
---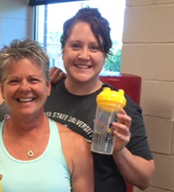 KAYLA BLAES
Competition Status:

ELIGIBLE


Body LBS % lost top 50?: NO
Body Fat % lost top 50?:

NO


Weigh-in #1 (initial):

COMPLETE


Weigh-in #2 May 8/9:

COMPLETE


Weigh-in #3 May 15/16:

COMPLETE


Weigh-in #4 May 22/23:

MISSED


Weigh-in #5 May 29/30:

N/A


Weigh-in #6 June 5/6:

N/A


Weigh-in #7 June 12/13:

N/A


Weigh-in #8 June 19/20:

N/A


Final weigh-in June 26/27:

N/A
---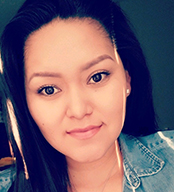 SHANNON BLENNIS
Competition Status:

ELIGIBLE


Body LBS % lost top 50?: NO
Body Fat % lost top 50?:

NO


Weigh-in #1 (initial):

COMPLETE


Weigh-in #2 May 8/9:

COMPLETE


Weigh-in #3 May 15/16:

COMPLETE


Weigh-in #4 May 22/23:

MISSED


Weigh-in #5 May 29/30:

N/A


Weigh-in #6 June 5/6:

N/A


Weigh-in #7 June 12/13:

N/A


Weigh-in #8 June 19/20:

N/A


Final weigh-in June 26/27:

N/A
---

KHAMPHET BOUNSANA
Competition Status:

ELIGIBLE


Body LBS % lost top 50?: NO
Body Fat % lost top 50?:

NO


Weigh-in #1 (initial):

COMPLETE


Weigh-in #2 May 8/9:

COMPLETE


Weigh-in #3 May 15/16:

MISSED


Weigh-in #4 May 22/23:

MISSED


Weigh-in #5 May 29/30:

N/A


Weigh-in #6 June 5/6:

N/A


Weigh-in #7 June 12/13:

N/A


Weigh-in #8 June 19/20:

N/A


Final weigh-in June 26/27:

N/A
---

JACK BRANSON
Competition Status:

ELIGIBLE


Body LBS % lost top 50?: NO
Body Fat % lost top 50?:

NO


Weigh-in #1 (initial):

COMPLETE


Weigh-in #2 May 8/9:

COMPLETE


Weigh-in #3 May 15/16:

COMPLETE


Weigh-in #4 May 22/23:

COMPLETE


Weigh-in #5 May 29/30:

N/A


Weigh-in #6 June 5/6:

N/A


Weigh-in #7 June 12/13:

N/A


Weigh-in #8 June 19/20:

N/A


Final weigh-in June 26/27:

N/A
---

SHANNA BRANSON
Competition Status:

ELIGIBLE


Body LBS % lost top 50?: NO
Body Fat % lost top 50?:

NO


Weigh-in #1 (initial):

COMPLETE


Weigh-in #2 May 8/9:

COMPLETE


Weigh-in #3 May 15/16:

MISSED


Weigh-in #4 May 22/23:

MISSED


Weigh-in #5 May 29/30:

N/A


Weigh-in #6 June 5/6:

N/A


Weigh-in #7 June 12/13:

N/A


Weigh-in #8 June 19/20:

N/A


Final weigh-in June 26/27:

N/A
---

CURTIS BRAZELTON
Competition Status:

ELIGIBLE


Body LBS % lost top 50?: NO
Body Fat % lost top 50?:

YES!


Weigh-in #1 (initial):

COMPLETE


Weigh-in #2 May 8/9:

COMPLETE


Weigh-in #3 May 15/16:

COMPLETE


Weigh-in #4 May 22/23:

COMPLETE


Weigh-in #5 May 29/30:

N/A


Weigh-in #6 June 5/6:

N/A


Weigh-in #7 June 12/13:

N/A


Weigh-in #8 June 19/20:

N/A


Final weigh-in June 26/27:

N/A
---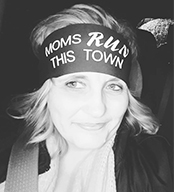 DANIELLE BRAZELTON
Competition Status:

ELIGIBLE


Body LBS % lost top 50?: NO
Body Fat % lost top 50?:

NO


Weigh-in #1 (initial):

COMPLETE


Weigh-in #2 May 8/9:

COMPLETE


Weigh-in #3 May 15/16:

COMPLETE


Weigh-in #4 May 22/23:

COMPLETE


Weigh-in #5 May 29/30:

N/A


Weigh-in #6 June 5/6:

N/A


Weigh-in #7 June 12/13:

N/A


Weigh-in #8 June 19/20:

N/A


Final weigh-in June 26/27:

N/A
---

CHRISTY BRIANO
Competition Status:

ELIGIBLE


Body LBS % lost top 50?: NO
Body Fat % lost top 50?:

NO


Weigh-in #1 (initial):

COMPLETE


Weigh-in #2 May 8/9:

COMPLETE


Weigh-in #3 May 15/16:

MISSED


Weigh-in #4 May 22/23:

COMPLETE


Weigh-in #5 May 29/30:

N/A


Weigh-in #6 June 5/6:

N/A


Weigh-in #7 June 12/13:

N/A


Weigh-in #8 June 19/20:

N/A


Final weigh-in June 26/27:

N/A
---

CHERISE BROWN
Competition Status:

ELIGIBLE


Body LBS % lost top 50?: NO
Body Fat % lost top 50?:

YES!


Weigh-in #1 (initial):

COMPLETE


Weigh-in #2 May 8/9:

COMPLETE


Weigh-in #3 May 15/16:

COMPLETE


Weigh-in #4 May 22/23:

COMPLETE


Weigh-in #5 May 29/30:

N/A


Weigh-in #6 June 5/6:

N/A


Weigh-in #7 June 12/13:

N/A


Weigh-in #8 June 19/20:

N/A


Final weigh-in June 26/27:

N/A
---

DACIA BROWN
Competition Status:

ELIGIBLE


Body LBS % lost top 50?: NO
Body Fat % lost top 50?:

NO


Weigh-in #1 (initial):

COMPLETE


Weigh-in #2 May 8/9:

COMPLETE


Weigh-in #3 May 15/16:

COMPLETE


Weigh-in #4 May 22/23:

COMPLETE


Weigh-in #5 May 29/30:

N/A


Weigh-in #6 June 5/6:

N/A


Weigh-in #7 June 12/13:

N/A


Weigh-in #8 June 19/20:

N/A


Final weigh-in June 26/27:

N/A
---

MICHELLE BROZEK
Competition Status:

ELIGIBLE


Body LBS % lost top 50?: NO
Body Fat % lost top 50?:

NO


Weigh-in #1 (initial):

COMPLETE


Weigh-in #2 May 8/9:

COMPLETE


Weigh-in #3 May 15/16:

MISSED


Weigh-in #4 May 22/23:

COMPLETE


Weigh-in #5 May 29/30:

N/A


Weigh-in #6 June 5/6:

N/A


Weigh-in #7 June 12/13:

N/A


Weigh-in #8 June 19/20:

N/A


Final weigh-in June 26/27:

N/A
---

DONNA BRUMMETT
Competition Status:

DISQUALIFIED


Body LBS % lost top 50?: NO
Body Fat % lost top 50?:

NO


Weigh-in #1 (initial):

COMPLETE


Weigh-in #2 May 8/9:

MISSED


Weigh-in #3 May 15/16:

MISSED


Weigh-in #4 May 22/23:

MISSED


Weigh-in #5 May 29/30:

N/A


Weigh-in #6 June 5/6:

N/A


Weigh-in #7 June 12/13:

N/A


Weigh-in #8 June 19/20:

N/A


Final weigh-in June 26/27:

N/A
---

MILTON BRYAN
Competition Status:

ELIGIBLE


Body LBS % lost top 50?: NO
Body Fat % lost top 50?:

NO


Weigh-in #1 (initial):

COMPLETE


Weigh-in #2 May 8/9:

COMPLETE


Weigh-in #3 May 15/16:

COMPLETE


Weigh-in #4 May 22/23:

MISSED


Weigh-in #5 May 29/30:

N/A


Weigh-in #6 June 5/6:

N/A


Weigh-in #7 June 12/13:

N/A


Weigh-in #8 June 19/20:

N/A


Final weigh-in June 26/27:

N/A
---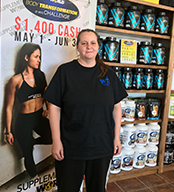 GEORGIA BRYANT
Competition Status:

ELIGIBLE


Body LBS % lost top 50?: NO
Body Fat % lost top 50?:

YES!


Weigh-in #1 (initial):

COMPLETE


Weigh-in #2 May 8/9:

COMPLETE


Weigh-in #3 May 15/16:

COMPLETE


Weigh-in #4 May 22/23:

COMPLETE


Weigh-in #5 May 29/30:

N/A


Weigh-in #6 June 5/6:

N/A


Weigh-in #7 June 12/13:

N/A


Weigh-in #8 June 19/20:

N/A


Final weigh-in June 26/27:

N/A
---

NICK BUCKALOO
Competition Status:

ELIGIBLE


Body LBS % lost top 50?:

YES!


Body Fat % lost top 50?:

YES!


Weigh-in #1 (initial):

COMPLETE


Weigh-in #2 May 8/9:

COMPLETE


Weigh-in #3 May 15/16:

COMPLETE


Weigh-in #4 May 22/23:

COMPLETE


Weigh-in #5 May 29/30:

N/A


Weigh-in #6 June 5/6:

N/A


Weigh-in #7 June 12/13:

N/A


Weigh-in #8 June 19/20:

N/A


Final weigh-in June 26/27:

N/A
---

ANTHONY CALDWELL
Competition Status:

ELIGIBLE


Body LBS % lost top 50?: NO
Body Fat % lost top 50?:

NO


Weigh-in #1 (initial):

COMPLETE


Weigh-in #2 May 8/9:

COMPLETE


Weigh-in #3 May 15/16:

COMPLETE


Weigh-in #4 May 22/23:

COMPLETE


Weigh-in #5 May 29/30:

N/A


Weigh-in #6 June 5/6:

N/A


Weigh-in #7 June 12/13:

N/A


Weigh-in #8 June 19/20:

N/A


Final weigh-in June 26/27:

N/A
---

CAMERON CALIMAN-LOTSON
Competition Status:

ELIGIBLE


Body LBS % lost top 50?: NO
Body Fat % lost top 50?:

NO


Weigh-in #1 (initial):

COMPLETE


Weigh-in #2 May 8/9:

COMPLETE


Weigh-in #3 May 15/16:

COMPLETE


Weigh-in #4 May 22/23:

COMPLETE


Weigh-in #5 May 29/30:

N/A


Weigh-in #6 June 5/6:

N/A


Weigh-in #7 June 12/13:

N/A


Weigh-in #8 June 19/20:

N/A


Final weigh-in June 26/27:

N/A
---

JENN CALL
Competition Status:

ELIGIBLE


Body LBS % lost top 50?: NO
Body Fat % lost top 50?:

NO


Weigh-in #1 (initial):

COMPLETE


Weigh-in #2 May 8/9:

COMPLETE


Weigh-in #3 May 15/16:

COMPLETE


Weigh-in #4 May 22/23:

COMPLETE


Weigh-in #5 May 29/30:

N/A


Weigh-in #6 June 5/6:

N/A


Weigh-in #7 June 12/13:

N/A


Weigh-in #8 June 19/20:

N/A


Final weigh-in June 26/27:

N/A
---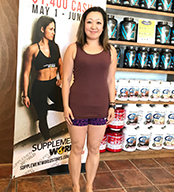 ERI CALLISON
Competition Status:

ELIGIBLE


Body LBS % lost top 50?: NO
Body Fat % lost top 50?:

NO


Weigh-in #1 (initial):

COMPLETE


Weigh-in #2 May 8/9:

COMPLETE


Weigh-in #3 May 15/16:

COMPLETE


Weigh-in #4 May 22/23:

COMPLETE


Weigh-in #5 May 29/30:

N/A


Weigh-in #6 June 5/6:

N/A


Weigh-in #7 June 12/13:

N/A


Weigh-in #8 June 19/20:

N/A


Final weigh-in June 26/27:

N/A
---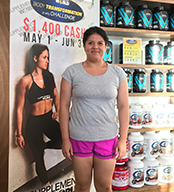 DANIELA CAMARGO
Competition Status:

ELIGIBLE


Body LBS % lost top 50?: NO
Body Fat % lost top 50?:

NO


Weigh-in #1 (initial):

COMPLETE


Weigh-in #2 May 8/9:

COMPLETE


Weigh-in #3 May 15/16:

MISSED


Weigh-in #4 May 22/23:

MISSED


Weigh-in #5 May 29/30:

N/A


Weigh-in #6 June 5/6:

N/A


Weigh-in #7 June 12/13:

N/A


Weigh-in #8 June 19/20:

N/A


Final weigh-in June 26/27:

N/A
---

CECILIA CANTU
Competition Status:

ELIGIBLE


Body LBS % lost top 50?: NO
Body Fat % lost top 50?:

NO


Weigh-in #1 (initial):

COMPLETE


Weigh-in #2 May 8/9:

COMPLETE


Weigh-in #3 May 15/16:

COMPLETE


Weigh-in #4 May 22/23:

COMPLETE


Weigh-in #5 May 29/30:

N/A


Weigh-in #6 June 5/6:

N/A


Weigh-in #7 June 12/13:

N/A


Weigh-in #8 June 19/20:

N/A


Final weigh-in June 26/27:

N/A
---

REBEKAH CARDEN
Competition Status:

ELIGIBLE


Body LBS % lost top 50?: NO
Body Fat % lost top 50?:

NO


Weigh-in #1 (initial):

COMPLETE


Weigh-in #2 May 8/9:

COMPLETE


Weigh-in #3 May 15/16:

COMPLETE


Weigh-in #4 May 22/23:

COMPLETE


Weigh-in #5 May 29/30:

N/A


Weigh-in #6 June 5/6:

N/A


Weigh-in #7 June 12/13:

N/A


Weigh-in #8 June 19/20:

N/A


Final weigh-in June 26/27:

N/A
---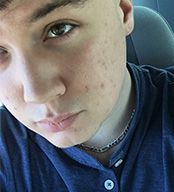 TRISTAN CARLSON
Competition Status:

ELIGIBLE


Body LBS % lost top 50?:

YES!


Body Fat % lost top 50?:

YES!


Weigh-in #1 (initial):

COMPLETE


Weigh-in #2 May 8/9:

COMPLETE


Weigh-in #3 May 15/16:

COMPLETE


Weigh-in #4 May 22/23:

COMPLETE


Weigh-in #5 May 29/30:

N/A


Weigh-in #6 June 5/6:

N/A


Weigh-in #7 June 12/13:

N/A


Weigh-in #8 June 19/20:

N/A


Final weigh-in June 26/27:

N/A
---

PHILLIP CASE
Competition Status:

ELIGIBLE


Body LBS % lost top 50?:

YES!


Body Fat % lost top 50?:

NO


Weigh-in #1 (initial):

COMPLETE


Weigh-in #2 May 8/9:

COMPLETE


Weigh-in #3 May 15/16:

COMPLETE


Weigh-in #4 May 22/23:

COMPLETE


Weigh-in #5 May 29/30:

N/A


Weigh-in #6 June 5/6:

N/A


Weigh-in #7 June 12/13:

N/A


Weigh-in #8 June 19/20:

N/A


Final weigh-in June 26/27:

N/A
---

AMBER CASTILLO
Competition Status:

ELIGIBLE


Body LBS % lost top 50?: NO
Body Fat % lost top 50?:

NO


Weigh-in #1 (initial):

COMPLETE


Weigh-in #2 May 8/9:

COMPLETE


Weigh-in #3 May 15/16:

MISSED


Weigh-in #4 May 22/23:

MISSED


Weigh-in #5 May 29/30:

N/A


Weigh-in #6 June 5/6:

N/A


Weigh-in #7 June 12/13:

N/A


Weigh-in #8 June 19/20:

N/A


Final weigh-in June 26/27:

N/A
---

LINDA CASTILLO
Competition Status:

ELIGIBLE


Body LBS % lost top 50?: NO
Body Fat % lost top 50?:

NO


Weigh-in #1 (initial):

COMPLETE


Weigh-in #2 May 8/9:

COMPLETE


Weigh-in #3 May 15/16:

COMPLETE


Weigh-in #4 May 22/23:

COMPLETE


Weigh-in #5 May 29/30:

N/A


Weigh-in #6 June 5/6:

N/A


Weigh-in #7 June 12/13:

N/A


Weigh-in #8 June 19/20:

N/A


Final weigh-in June 26/27:

N/A
---

CORBIN CASTLE
Competition Status:

DISQUALIFIED


Body LBS % lost top 50?: NO
Body Fat % lost top 50?:

NO


Weigh-in #1 (initial):

COMPLETE


Weigh-in #2 May 8/9:

MISSED


Weigh-in #3 May 15/16:

MISSED


Weigh-in #4 May 22/23:

MISSED


Weigh-in #5 May 29/30:

N/A


Weigh-in #6 June 5/6:

N/A


Weigh-in #7 June 12/13:

N/A


Weigh-in #8 June 19/20:

N/A


Final weigh-in June 26/27:

N/A
---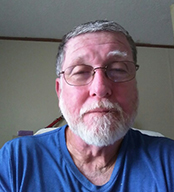 RON CHAMBERS
Competition Status:

ELIGIBLE


Body LBS % lost top 50?: NO
Body Fat % lost top 50?:

NO


Weigh-in #1 (initial):

COMPLETE


Weigh-in #2 May 8/9:

COMPLETE


Weigh-in #3 May 15/16:

COMPLETE


Weigh-in #4 May 22/23:

COMPLETE


Weigh-in #5 May 29/30:

N/A


Weigh-in #6 June 5/6:

N/A


Weigh-in #7 June 12/13:

N/A


Weigh-in #8 June 19/20:

N/A


Final weigh-in June 26/27:

N/A
---

CHRISTINA CHANTHABOURY
Competition Status:

ELIGIBLE


Body LBS % lost top 50?: NO
Body Fat % lost top 50?:

NO


Weigh-in #1 (initial):

COMPLETE


Weigh-in #2 May 8/9:

COMPLETE


Weigh-in #3 May 15/16:

COMPLETE


Weigh-in #4 May 22/23:

MISSED


Weigh-in #5 May 29/30:

N/A


Weigh-in #6 June 5/6:

N/A


Weigh-in #7 June 12/13:

N/A


Weigh-in #8 June 19/20:

N/A


Final weigh-in June 26/27:

N/A
---

DERRICK CHAPPELL
Competition Status:

ELIGIBLE


Body LBS % lost top 50?: NO
Body Fat % lost top 50?:

NO


Weigh-in #1 (initial):

COMPLETE


Weigh-in #2 May 8/9:

COMPLETE


Weigh-in #3 May 15/16:

COMPLETE


Weigh-in #4 May 22/23:

COMPLETE


Weigh-in #5 May 29/30:

N/A


Weigh-in #6 June 5/6:

N/A


Weigh-in #7 June 12/13:

N/A


Weigh-in #8 June 19/20:

N/A


Final weigh-in June 26/27:

N/A
---

CHELSEA CLARK
Competition Status:

ELIGIBLE


Body LBS % lost top 50?:

YES!


Body Fat % lost top 50?:

NO


Weigh-in #1 (initial):

COMPLETE


Weigh-in #2 May 8/9:

COMPLETE


Weigh-in #3 May 15/16:

COMPLETE


Weigh-in #4 May 22/23:

COMPLETE


Weigh-in #5 May 29/30:

N/A


Weigh-in #6 June 5/6:

N/A


Weigh-in #7 June 12/13:

N/A


Weigh-in #8 June 19/20:

N/A


Final weigh-in June 26/27:

N/A
---

LINDSEY CLAUNCH
Competition Status:

ELIGIBLE


Body LBS % lost top 50?: NO
Body Fat % lost top 50?:

YES!


Weigh-in #1 (initial):

COMPLETE


Weigh-in #2 May 8/9:

MISSED


Weigh-in #3 May 15/16:

COMPLETE


Weigh-in #4 May 22/23:

COMPLETE


Weigh-in #5 May 29/30:

N/A


Weigh-in #6 June 5/6:

N/A


Weigh-in #7 June 12/13:

N/A


Weigh-in #8 June 19/20:

N/A


Final weigh-in June 26/27:

N/A
---

ALLIE CLEAVER
Competition Status:

ELIGIBLE


Body LBS % lost top 50?: NO
Body Fat % lost top 50?:

NO


Weigh-in #1 (initial):

COMPLETE


Weigh-in #2 May 8/9:

COMPLETE


Weigh-in #3 May 15/16:

MISSED


Weigh-in #4 May 22/23:

MISSED


Weigh-in #5 May 29/30:

N/A


Weigh-in #6 June 5/6:

N/A


Weigh-in #7 June 12/13:

N/A


Weigh-in #8 June 19/20:

N/A


Final weigh-in June 26/27:

N/A
---

CHASE CLYNCH
Competition Status:

ELIGIBLE


Body LBS % lost top 50?: NO
Body Fat % lost top 50?:

YES!


Weigh-in #1 (initial):

COMPLETE


Weigh-in #2 May 8/9:

COMPLETE


Weigh-in #3 May 15/16:

COMPLETE


Weigh-in #4 May 22/23:

COMPLETE


Weigh-in #5 May 29/30:

N/A


Weigh-in #6 June 5/6:

N/A


Weigh-in #7 June 12/13:

N/A


Weigh-in #8 June 19/20:

N/A


Final weigh-in June 26/27:

N/A
---

BRANDON COAHRAN
Competition Status:

ELIGIBLE


Body LBS % lost top 50?: NO
Body Fat % lost top 50?:

NO


Weigh-in #1 (initial):

COMPLETE


Weigh-in #2 May 8/9:

COMPLETE


Weigh-in #3 May 15/16:

COMPLETE


Weigh-in #4 May 22/23:

MISSED


Weigh-in #5 May 29/30:

N/A


Weigh-in #6 June 5/6:

N/A


Weigh-in #7 June 12/13:

N/A


Weigh-in #8 June 19/20:

N/A


Final weigh-in June 26/27:

N/A
---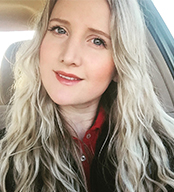 ASHTON CODY
Competition Status:

ELIGIBLE


Body LBS % lost top 50?: NO
Body Fat % lost top 50?:

NO


Weigh-in #1 (initial):

COMPLETE


Weigh-in #2 May 8/9:

COMPLETE


Weigh-in #3 May 15/16:

COMPLETE


Weigh-in #4 May 22/23:

COMPLETE


Weigh-in #5 May 29/30:

N/A


Weigh-in #6 June 5/6:

N/A


Weigh-in #7 June 12/13:

N/A


Weigh-in #8 June 19/20:

N/A


Final weigh-in June 26/27:

N/A
---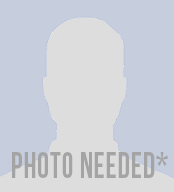 DIEGO COLCHADO
Competition Status:

ELIGIBLE


Body LBS % lost top 50?: NO
Body Fat % lost top 50?:

NO


Weigh-in #1 (initial):

COMPLETE


Weigh-in #2 May 8/9:

COMPLETE


Weigh-in #3 May 15/16:

COMPLETE


Weigh-in #4 May 22/23:

MISSED


Weigh-in #5 May 29/30:

N/A


Weigh-in #6 June 5/6:

N/A


Weigh-in #7 June 12/13:

N/A


Weigh-in #8 June 19/20:

N/A


Final weigh-in June 26/27:

N/A
---

EMILY COLDREN
Competition Status:

ELIGIBLE


Body LBS % lost top 50?: NO
Body Fat % lost top 50?:

NO


Weigh-in #1 (initial):

COMPLETE


Weigh-in #2 May 8/9:

COMPLETE


Weigh-in #3 May 15/16:

COMPLETE


Weigh-in #4 May 22/23:

MISSED


Weigh-in #5 May 29/30:

N/A


Weigh-in #6 June 5/6:

N/A


Weigh-in #7 June 12/13:

N/A


Weigh-in #8 June 19/20:

N/A


Final weigh-in June 26/27:

N/A
---

JEFFREY CONNER
Competition Status:

ELIGIBLE


Body LBS % lost top 50?:

NO


Body Fat % lost top 50?:

YES!


Weigh-in #1 (initial):

COMPLETE


Weigh-in #2 May 8/9:

COMPLETE


Weigh-in #3 May 15/16:

COMPLETE


Weigh-in #4 May 22/23:

MISSED


Weigh-in #5 May 29/30:

N/A


Weigh-in #6 June 5/6:

N/A


Weigh-in #7 June 12/13:

N/A


Weigh-in #8 June 19/20:

N/A


Final weigh-in June 26/27:

N/A
---

KEVIN CONNER
Competition Status:

ELIGIBLE


Body LBS % lost top 50?:

YES!


Body Fat % lost top 50?:

NO


Weigh-in #1 (initial):

COMPLETE


Weigh-in #2 May 8/9:

COMPLETE


Weigh-in #3 May 15/16:

COMPLETE


Weigh-in #4 May 22/23:

COMPLETE


Weigh-in #5 May 29/30:

N/A


Weigh-in #6 June 5/6:

N/A


Weigh-in #7 June 12/13:

N/A


Weigh-in #8 June 19/20:

N/A


Final weigh-in June 26/27:

N/A
---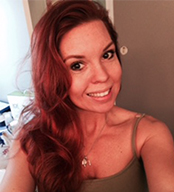 REBECCA CONNER
Competition Status:

ELIGIBLE


Body LBS % lost top 50?:

YES!


Body Fat % lost top 50?:

YES!


Weigh-in #1 (initial):

COMPLETE


Weigh-in #2 May 8/9:

COMPLETE


Weigh-in #3 May 15/16:

COMPLETE


Weigh-in #4 May 22/23:

COMPLETE


Weigh-in #5 May 29/30:

N/A


Weigh-in #6 June 5/6:

N/A


Weigh-in #7 June 12/13:

N/A


Weigh-in #8 June 19/20:

N/A


Final weigh-in June 26/27:

N/A
---

REGGIE CONYERS
Competition Status:

ELIGIBLE


Body LBS % lost top 50?: NO
Body Fat % lost top 50?:

NO


Weigh-in #1 (initial):

COMPLETE


Weigh-in #2 May 8/9:

COMPLETE


Weigh-in #3 May 15/16:

COMPLETE


Weigh-in #4 May 22/23:

COMPLETE


Weigh-in #5 May 29/30:

N/A


Weigh-in #6 June 5/6:

N/A


Weigh-in #7 June 12/13:

N/A


Weigh-in #8 June 19/20:

N/A


Final weigh-in June 26/27:

N/A
---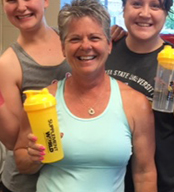 DEBBIE CORDTZ
Competition Status:

ELIGIBLE


Body LBS % lost top 50?: NO
Body Fat % lost top 50?:

NO


Weigh-in #1 (initial):

COMPLETE


Weigh-in #2 May 8/9:

COMPLETE


Weigh-in #3 May 15/16:

COMPLETE


Weigh-in #4 May 22/23:

COMPLETE


Weigh-in #5 May 29/30:

N/A


Weigh-in #6 June 5/6:

N/A


Weigh-in #7 June 12/13:

N/A


Weigh-in #8 June 19/20:

N/A


Final weigh-in June 26/27:

N/A
---

JERRY CORNEJO
Competition Status:

ELIGIBLE


Body LBS % lost top 50?: NO
Body Fat % lost top 50?:

NO


Weigh-in #1 (initial):

COMPLETE


Weigh-in #2 May 8/9:

COMPLETE


Weigh-in #3 May 15/16:

MISSED


Weigh-in #4 May 22/23:

MISSED


Weigh-in #5 May 29/30:

N/A


Weigh-in #6 June 5/6:

N/A


Weigh-in #7 June 12/13:

N/A


Weigh-in #8 June 19/20:

N/A


Final weigh-in June 26/27:

N/A
---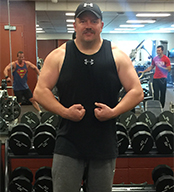 DAMON CRANK
Competition Status:

ELIGIBLE


Body LBS % lost top 50?:

YES!


Body Fat % lost top 50?:

NO


Weigh-in #1 (initial):

COMPLETE


Weigh-in #2 May 8/9:

COMPLETE


Weigh-in #3 May 15/16:

COMPLETE


Weigh-in #4 May 22/23:

COMPLETE


Weigh-in #5 May 29/30:

N/A


Weigh-in #6 June 5/6:

N/A


Weigh-in #7 June 12/13:

N/A


Weigh-in #8 June 19/20:

N/A


Final weigh-in June 26/27:

N/A
---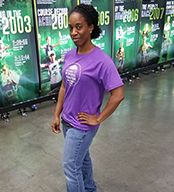 TIFFANY CRAWFORD
Competition Status:

ELIGIBLE


Body LBS % lost top 50?:

YES!


Body Fat % lost top 50?:

YES!


Weigh-in #1 (initial):

COMPLETE


Weigh-in #2 May 8/9:

COMPLETE


Weigh-in #3 May 15/16:

COMPLETE


Weigh-in #4 May 22/23:

COMPLETE


Weigh-in #5 May 29/30:

N/A


Weigh-in #6 June 5/6:

N/A


Weigh-in #7 June 12/13:

N/A


Weigh-in #8 June 19/20:

N/A


Final weigh-in June 26/27:

N/A
---

DENIECEO CRYER
Competition Status:

ELIGIBLE


Body LBS % lost top 50?: NO
Body Fat % lost top 50?:

NO


Weigh-in #1 (initial):

COMPLETE


Weigh-in #2 May 8/9:

COMPLETE


Weigh-in #3 May 15/16:

COMPLETE


Weigh-in #4 May 22/23:

COMPLETE


Weigh-in #5 May 29/30:

N/A


Weigh-in #6 June 5/6:

N/A


Weigh-in #7 June 12/13:

N/A


Weigh-in #8 June 19/20:

N/A


Final weigh-in June 26/27:

N/A
---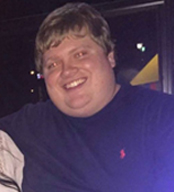 BRYCE CUDA
Competition Status:

ELIGIBLE


Body LBS % lost top 50?: NO
Body Fat % lost top 50?:

NO


Weigh-in #1 (initial):

COMPLETE


Weigh-in #2 May 8/9:

MISSED


Weigh-in #3 May 15/16:

COMPLETE


Weigh-in #4 May 22/23:

COMPLETE


Weigh-in #5 May 29/30:

N/A


Weigh-in #6 June 5/6:

N/A


Weigh-in #7 June 12/13:

N/A


Weigh-in #8 June 19/20:

N/A


Final weigh-in June 26/27:

N/A
---

TIFFANY CUDMORE
Competition Status:

ELIGIBLE


Body LBS % lost top 50?: NO
Body Fat % lost top 50?:

NO


Weigh-in #1 (initial):

COMPLETE


Weigh-in #2 May 8/9:

COMPLETE


Weigh-in #3 May 15/16:

COMPLETE


Weigh-in #4 May 22/23:

COMPLETE


Weigh-in #5 May 29/30:

N/A


Weigh-in #6 June 5/6:

N/A


Weigh-in #7 June 12/13:

N/A


Weigh-in #8 June 19/20:

N/A


Final weigh-in June 26/27:

N/A
---

PRESLEE DALTON
Competition Status:

ELIGIBLE


Body LBS % lost top 50?:

YES!


Body Fat % lost top 50?:

NO


Weigh-in #1 (initial):

COMPLETE


Weigh-in #2 May 8/9:

MISSED


Weigh-in #3 May 15/16:

COMPLETE


Weigh-in #4 May 22/23:

COMPLETE


Weigh-in #5 May 29/30:

N/A


Weigh-in #6 June 5/6:

N/A


Weigh-in #7 June 12/13:

N/A


Weigh-in #8 June 19/20:

N/A


Final weigh-in June 26/27:

N/A
---

PARKER DANIEL
Competition Status:

ELIGIBLE


Body LBS % lost top 50?: NO
Body Fat % lost top 50?:

NO


Weigh-in #1 (initial):

COMPLETE


Weigh-in #2 May 8/9:

COMPLETE


Weigh-in #3 May 15/16:

COMPLETE


Weigh-in #4 May 22/23:

COMPLETE


Weigh-in #5 May 29/30:

N/A


Weigh-in #6 June 5/6:

N/A


Weigh-in #7 June 12/13:

N/A


Weigh-in #8 June 19/20:

N/A


Final weigh-in June 26/27:

N/A
---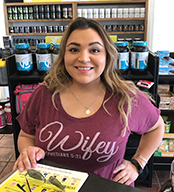 CLAUDIA DAVALOS
Competition Status:

ELIGIBLE


Body LBS % lost top 50?: NO
Body Fat % lost top 50?:

NO


Weigh-in #1 (initial):

COMPLETE


Weigh-in #2 May 8/9:

COMPLETE


Weigh-in #3 May 15/16:

COMPLETE


Weigh-in #4 May 22/23:

COMPLETE


Weigh-in #5 May 29/30:

N/A


Weigh-in #6 June 5/6:

N/A


Weigh-in #7 June 12/13:

N/A


Weigh-in #8 June 19/20:

N/A


Final weigh-in June 26/27:

N/A
---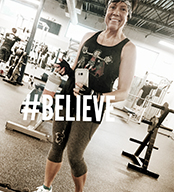 JENNIFER DAVIS
Competition Status:

ELIGIBLE


Body LBS % lost top 50?: NO
Body Fat % lost top 50?:

NO


Weigh-in #1 (initial):

COMPLETE


Weigh-in #2 May 8/9:

COMPLETE


Weigh-in #3 May 15/16:

COMPLETE


Weigh-in #4 May 22/23:

MISSED


Weigh-in #5 May 29/30:

N/A


Weigh-in #6 June 5/6:

N/A


Weigh-in #7 June 12/13:

N/A


Weigh-in #8 June 19/20:

N/A


Final weigh-in June 26/27:

N/A
---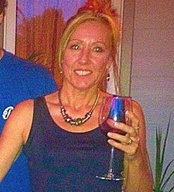 DEBBIE DEAS
Competition Status:

ELIGIBLE


Body LBS % lost top 50?: NO
Body Fat % lost top 50?:

NO


Weigh-in #1 (initial):

COMPLETE


Weigh-in #2 May 8/9:

COMPLETE


Weigh-in #3 May 15/16:

COMPLETE


Weigh-in #4 May 22/23:

COMPLETE


Weigh-in #5 May 29/30:

N/A


Weigh-in #6 June 5/6:

N/A


Weigh-in #7 June 12/13:

N/A


Weigh-in #8 June 19/20:

N/A


Final weigh-in June 26/27:

N/A
---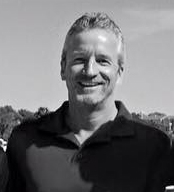 MIKE DEAS
Competition Status:

ELIGIBLE


Body LBS % lost top 50?: NO
Body Fat % lost top 50?:

NO


Weigh-in #1 (initial):

COMPLETE


Weigh-in #2 May 8/9:

COMPLETE


Weigh-in #3 May 15/16:

COMPLETE


Weigh-in #4 May 22/23:

COMPLETE


Weigh-in #5 May 29/30:

N/A


Weigh-in #6 June 5/6:

N/A


Weigh-in #7 June 12/13:

N/A


Weigh-in #8 June 19/20:

N/A


Final weigh-in June 26/27:

N/A
---

NICK DEFALCO
Competition Status:

ELIGIBLE


Body LBS % lost top 50?: NO
Body Fat % lost top 50?:

NO


Weigh-in #1 (initial):

COMPLETE


Weigh-in #2 May 8/9:

COMPLETE


Weigh-in #3 May 15/16:

COMPLETE


Weigh-in #4 May 22/23:

COMPLETE


Weigh-in #5 May 29/30:

N/A


Weigh-in #6 June 5/6:

N/A


Weigh-in #7 June 12/13:

N/A


Weigh-in #8 June 19/20:

N/A


Final weigh-in June 26/27:

N/A
---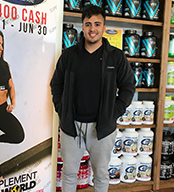 CHRIS DIAZ
Competition Status:

ELIGIBLE


Body LBS % lost top 50?: NO
Body Fat % lost top 50?:

YES!


Weigh-in #1 (initial):

COMPLETE


Weigh-in #2 May 8/9:

COMPLETE


Weigh-in #3 May 15/16:

COMPLETE


Weigh-in #4 May 22/23:

COMPLETE


Weigh-in #5 May 29/30:

N/A


Weigh-in #6 June 5/6:

N/A


Weigh-in #7 June 12/13:

N/A


Weigh-in #8 June 19/20:

N/A


Final weigh-in June 26/27:

N/A
---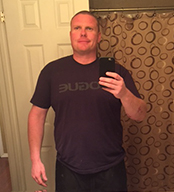 GREG DIBLER
Competition Status:

ELIGIBLE


Body LBS % lost top 50?: NO
Body Fat % lost top 50?:

NO


Weigh-in #1 (initial):

COMPLETE


Weigh-in #2 May 8/9:

COMPLETE


Weigh-in #3 May 15/16:

COMPLETE


Weigh-in #4 May 22/23:

COMPLETE


Weigh-in #5 May 29/30:

N/A


Weigh-in #6 June 5/6:

N/A


Weigh-in #7 June 12/13:

N/A


Weigh-in #8 June 19/20:

N/A


Final weigh-in June 26/27:

N/A
---

CRAIG DINGMAN
Competition Status:

ELIGIBLE


Body LBS % lost top 50?: NO
Body Fat % lost top 50?:

NO


Weigh-in #1 (initial):

COMPLETE


Weigh-in #2 May 8/9:

COMPLETE


Weigh-in #3 May 15/16:

COMPLETE


Weigh-in #4 May 22/23:

COMPLETE


Weigh-in #5 May 29/30:

N/A


Weigh-in #6 June 5/6:

N/A


Weigh-in #7 June 12/13:

N/A


Weigh-in #8 June 19/20:

N/A


Final weigh-in June 26/27:

N/A
---

CHEYENNE DOLATTA
Competition Status:

ELIGIBLE


Body LBS % lost top 50?: NO
Body Fat % lost top 50?:

NO


Weigh-in #1 (initial):

COMPLETE


Weigh-in #2 May 8/9:

COMPLETE


Weigh-in #3 May 15/16:

COMPLETE


Weigh-in #4 May 22/23:

MISSED


Weigh-in #5 May 29/30:

N/A


Weigh-in #6 June 5/6:

N/A


Weigh-in #7 June 12/13:

N/A


Weigh-in #8 June 19/20:

N/A


Final weigh-in June 26/27:

N/A
---

WES DOLATTA
Competition Status:

ELIGIBLE


Body LBS % lost top 50?: NO
Body Fat % lost top 50?:

NO


Weigh-in #1 (initial):

COMPLETE


Weigh-in #2 May 8/9:

COMPLETE


Weigh-in #3 May 15/16:

COMPLETE


Weigh-in #4 May 22/23:

MISSED


Weigh-in #5 May 29/30:

N/A


Weigh-in #6 June 5/6:

N/A


Weigh-in #7 June 12/13:

N/A


Weigh-in #8 June 19/20:

N/A


Final weigh-in June 26/27:

N/A
---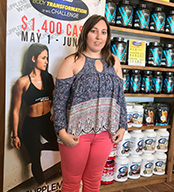 KACI DONHAM
Competition Status:

ELIGIBLE


Body LBS % lost top 50?: NO
Body Fat % lost top 50?:

NO


Weigh-in #1 (initial):

COMPLETE


Weigh-in #2 May 8/9:

COMPLETE


Weigh-in #3 May 15/16:

COMPLETE


Weigh-in #4 May 22/23:

COMPLETE


Weigh-in #5 May 29/30:

N/A


Weigh-in #6 June 5/6:

N/A


Weigh-in #7 June 12/13:

N/A


Weigh-in #8 June 19/20:

N/A


Final weigh-in June 26/27:

N/A
---

LAUREN DOSHIER
Competition Status:

ELIGIBLE


Body LBS % lost top 50?: NO
Body Fat % lost top 50?:

NO


Weigh-in #1 (initial):

COMPLETE


Weigh-in #2 May 8/9:

COMPLETE


Weigh-in #3 May 15/16:

MISSED


Weigh-in #4 May 22/23:

COMPLETE


Weigh-in #5 May 29/30:

N/A


Weigh-in #6 June 5/6:

N/A


Weigh-in #7 June 12/13:

N/A


Weigh-in #8 June 19/20:

N/A


Final weigh-in June 26/27:

N/A
---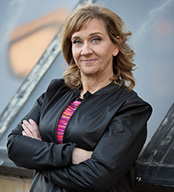 KATHY DRAPER
Competition Status:

ELIGIBLE


Body LBS % lost top 50?: NO
Body Fat % lost top 50?:

YES!


Weigh-in #1 (initial):

COMPLETE


Weigh-in #2 May 8/9:

COMPLETE


Weigh-in #3 May 15/16:

COMPLETE


Weigh-in #4 May 22/23:

COMPLETE


Weigh-in #5 May 29/30:

N/A


Weigh-in #6 June 5/6:

N/A


Weigh-in #7 June 12/13:

N/A


Weigh-in #8 June 19/20:

N/A


Final weigh-in June 26/27:

N/A
---

MARIAH DRUSSEL
Competition Status:

ELIGIBLE


Body LBS % lost top 50?: NO
Body Fat % lost top 50?:

NO


Weigh-in #1 (initial):

COMPLETE


Weigh-in #2 May 8/9:

COMPLETE


Weigh-in #3 May 15/16:

COMPLETE


Weigh-in #4 May 22/23:

COMPLETE


Weigh-in #5 May 29/30:

N/A


Weigh-in #6 June 5/6:

N/A


Weigh-in #7 June 12/13:

N/A


Weigh-in #8 June 19/20:

N/A


Final weigh-in June 26/27:

N/A
---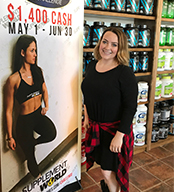 CAITLYN EDIGER
Competition Status:

ELIGIBLE


Body LBS % lost top 50?: NO
Body Fat % lost top 50?:

NO


Weigh-in #1 (initial):

COMPLETE


Weigh-in #2 May 8/9:

COMPLETE


Weigh-in #3 May 15/16:

COMPLETE


Weigh-in #4 May 22/23:

COMPLETE


Weigh-in #5 May 29/30:

N/A


Weigh-in #6 June 5/6:

N/A


Weigh-in #7 June 12/13:

N/A


Weigh-in #8 June 19/20:

N/A


Final weigh-in June 26/27:

N/A
---

LATORIEA EDWARDS
Competition Status:

DISQUALIFIED


Body LBS % lost top 50?: NO
Body Fat % lost top 50?:

NO


Weigh-in #1 (initial):

COMPLETE


Weigh-in #2 May 8/9:

MISSED


Weigh-in #3 May 15/16:

MISSED


Weigh-in #4 May 22/23:

MISSED


Weigh-in #5 May 29/30:

N/A


Weigh-in #6 June 5/6:

N/A


Weigh-in #7 June 12/13:

N/A


Weigh-in #8 June 19/20:

N/A


Final weigh-in June 26/27:

N/A
---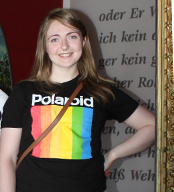 DANIELLE EHSS
Competition Status:

ELIGIBLE


Body LBS % lost top 50?: NO
Body Fat % lost top 50?:

NO


Weigh-in #1 (initial):

COMPLETE


Weigh-in #2 May 8/9:

COMPLETE


Weigh-in #3 May 15/16:

COMPLETE


Weigh-in #4 May 22/23:

COMPLETE


Weigh-in #5 May 29/30:

N/A


Weigh-in #6 June 5/6:

N/A


Weigh-in #7 June 12/13:

N/A


Weigh-in #8 June 19/20:

N/A


Final weigh-in June 26/27:

N/A
---

SHEENA ELKINS
Competition Status:

ELIGIBLE


Body LBS % lost top 50?: NO
Body Fat % lost top 50?:

NO


Weigh-in #1 (initial):

COMPLETE


Weigh-in #2 May 8/9:

COMPLETE


Weigh-in #3 May 15/16:

COMPLETE


Weigh-in #4 May 22/23:

MISSED


Weigh-in #5 May 29/30:

N/A


Weigh-in #6 June 5/6:

N/A


Weigh-in #7 June 12/13:

N/A


Weigh-in #8 June 19/20:

N/A


Final weigh-in June 26/27:

N/A
---

ROBERT ELLIOT
Competition Status:

ELIGIBLE


Body LBS % lost top 50?: NO
Body Fat % lost top 50?:

NO


Weigh-in #1 (initial):

COMPLETE


Weigh-in #2 May 8/9:

COMPLETE


Weigh-in #3 May 15/16:

COMPLETE


Weigh-in #4 May 22/23:

COMPLETE


Weigh-in #5 May 29/30:

N/A


Weigh-in #6 June 5/6:

N/A


Weigh-in #7 June 12/13:

N/A


Weigh-in #8 June 19/20:

N/A


Final weigh-in June 26/27:

N/A
---

MICHAEL ENGDAHL
Competition Status:

ELIGIBLE


Body LBS % lost top 50?: NO
Body Fat % lost top 50?:

NO


Weigh-in #1 (initial):

COMPLETE


Weigh-in #2 May 8/9:

COMPLETE


Weigh-in #3 May 15/16:

COMPLETE


Weigh-in #4 May 22/23:

COMPLETE


Weigh-in #5 May 29/30:

N/A


Weigh-in #6 June 5/6:

N/A


Weigh-in #7 June 12/13:

N/A


Weigh-in #8 June 19/20:

N/A


Final weigh-in June 26/27:

N/A
---

BRENT ENGELBERT
Competition Status:

ELIGIBLE


Body LBS % lost top 50?:

YES!


Body Fat % lost top 50?:

YES!


Weigh-in #1 (initial):

COMPLETE


Weigh-in #2 May 8/9:

COMPLETE


Weigh-in #3 May 15/16:

COMPLETE


Weigh-in #4 May 22/23:

COMPLETE


Weigh-in #5 May 29/30:

N/A


Weigh-in #6 June 5/6:

N/A


Weigh-in #7 June 12/13:

N/A


Weigh-in #8 June 19/20:

N/A


Final weigh-in June 26/27:

N/A
---

JOSHUA ERMEY
Competition Status:

ELIGIBLE


Body LBS % lost top 50?: NO
Body Fat % lost top 50?:

NO


Weigh-in #1 (initial):

COMPLETE


Weigh-in #2 May 8/9:

MISSED


Weigh-in #3 May 15/16:

COMPLETE


Weigh-in #4 May 22/23:

MISSED


Weigh-in #5 May 29/30:

N/A


Weigh-in #6 June 5/6:

N/A


Weigh-in #7 June 12/13:

N/A


Weigh-in #8 June 19/20:

N/A


Final weigh-in June 26/27:

N/A
---

K'LA ERMEY
Competition Status:

DISQUALIFIED


Body LBS % lost top 50?: NO
Body Fat % lost top 50?:

NO


Weigh-in #1 (initial):

COMPLETE


Weigh-in #2 May 8/9:

MISSED


Weigh-in #3 May 15/16:

MISSED


Weigh-in #4 May 22/23:

MISSED


Weigh-in #5 May 29/30:

N/A


Weigh-in #6 June 5/6:

N/A


Weigh-in #7 June 12/13:

N/A


Weigh-in #8 June 19/20:

N/A


Final weigh-in June 26/27:

N/A
---

JESSIMINE ESKANDARION
Competition Status:

ELIGIBLE


Body LBS % lost top 50?: NO
Body Fat % lost top 50?:

NO


Weigh-in #1 (initial):

COMPLETE


Weigh-in #2 May 8/9:

COMPLETE


Weigh-in #3 May 15/16:

COMPLETE


Weigh-in #4 May 22/23:

COMPLETE


Weigh-in #5 May 29/30:

N/A


Weigh-in #6 June 5/6:

N/A


Weigh-in #7 June 12/13:

N/A


Weigh-in #8 June 19/20:

N/A


Final weigh-in June 26/27:

N/A
---

ALEXIS ESPINO
Competition Status:

ELIGIBLE


Body LBS % lost top 50?: NO
Body Fat % lost top 50?:

NO


Weigh-in #1 (initial):

COMPLETE


Weigh-in #2 May 8/9:

COMPLETE


Weigh-in #3 May 15/16:

COMPLETE


Weigh-in #4 May 22/23:

COMPLETE


Weigh-in #5 May 29/30:

N/A


Weigh-in #6 June 5/6:

N/A


Weigh-in #7 June 12/13:

N/A


Weigh-in #8 June 19/20:

N/A


Final weigh-in June 26/27:

N/A
---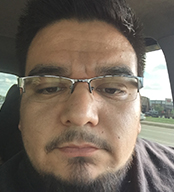 CHRISTOPHER ESPINO
Competition Status:

ELIGIBLE


Body LBS % lost top 50?: NO
Body Fat % lost top 50?:

NO


Weigh-in #1 (initial):

COMPLETE


Weigh-in #2 May 8/9:

COMPLETE


Weigh-in #3 May 15/16:

COMPLETE


Weigh-in #4 May 22/23:

COMPLETE


Weigh-in #5 May 29/30:

N/A


Weigh-in #6 June 5/6:

N/A


Weigh-in #7 June 12/13:

N/A


Weigh-in #8 June 19/20:

N/A


Final weigh-in June 26/27:

N/A
---

LUPE ESPINOZA
Competition Status:

ELIGIBLE


Body LBS % lost top 50?: NO
Body Fat % lost top 50?:

NO


Weigh-in #1 (initial):

COMPLETE


Weigh-in #2 May 8/9:

COMPLETE


Weigh-in #3 May 15/16:

COMPLETE


Weigh-in #4 May 22/23:

COMPLETE


Weigh-in #5 May 29/30:

N/A


Weigh-in #6 June 5/6:

N/A


Weigh-in #7 June 12/13:

N/A


Weigh-in #8 June 19/20:

N/A


Final weigh-in June 26/27:

N/A
---

YESENIA ESTRADA
Competition Status:

ELIGIBLE


Body LBS % lost top 50?: NO
Body Fat % lost top 50?:

NO


Weigh-in #1 (initial):

COMPLETE


Weigh-in #2 May 8/9:

COMPLETE


Weigh-in #3 May 15/16:

COMPLETE


Weigh-in #4 May 22/23:

COMPLETE


Weigh-in #5 May 29/30:

N/A


Weigh-in #6 June 5/6:

N/A


Weigh-in #7 June 12/13:

N/A


Weigh-in #8 June 19/20:

N/A


Final weigh-in June 26/27:

N/A
---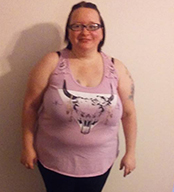 KARRIE EVANS
Competition Status:

ELIGIBLE


Body LBS % lost top 50?: NO
Body Fat % lost top 50?:

NO


Weigh-in #1 (initial):

COMPLETE


Weigh-in #2 May 8/9:

COMPLETE


Weigh-in #3 May 15/16:

COMPLETE


Weigh-in #4 May 22/23:

COMPLETE


Weigh-in #5 May 29/30:

N/A


Weigh-in #6 June 5/6:

N/A


Weigh-in #7 June 12/13:

N/A


Weigh-in #8 June 19/20:

N/A


Final weigh-in June 26/27:

N/A
---

BRIAN FISK
Competition Status:

ELIGIBLE


Body LBS % lost top 50?:

YES!


Body Fat % lost top 50?:

NO


Weigh-in #1 (initial):

COMPLETE


Weigh-in #2 May 8/9:

COMPLETE


Weigh-in #3 May 15/16:

COMPLETE


Weigh-in #4 May 22/23:

COMPLETE


Weigh-in #5 May 29/30:

N/A


Weigh-in #6 June 5/6:

N/A


Weigh-in #7 June 12/13:

N/A


Weigh-in #8 June 19/20:

N/A


Final weigh-in June 26/27:

N/A
---

JONATHAN FITZGERALD
Competition Status:

ELIGIBLE


Body LBS % lost top 50?: NO
Body Fat % lost top 50?:

NO


Weigh-in #1 (initial):

COMPLETE


Weigh-in #2 May 8/9:

COMPLETE


Weigh-in #3 May 15/16:

COMPLETE


Weigh-in #4 May 22/23:

COMPLETE


Weigh-in #5 May 29/30:

N/A


Weigh-in #6 June 5/6:

N/A


Weigh-in #7 June 12/13:

N/A


Weigh-in #8 June 19/20:

N/A


Final weigh-in June 26/27:

N/A
---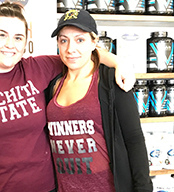 LEEANN FITZGERALD
Competition Status:

ELIGIBLE


Body LBS % lost top 50?: NO
Body Fat % lost top 50?:

YES!


Weigh-in #1 (initial):

COMPLETE


Weigh-in #2 May 8/9:

COMPLETE


Weigh-in #3 May 15/16:

COMPLETE


Weigh-in #4 May 22/23:

COMPLETE


Weigh-in #5 May 29/30:

N/A


Weigh-in #6 June 5/6:

N/A


Weigh-in #7 June 12/13:

N/A


Weigh-in #8 June 19/20:

N/A


Final weigh-in June 26/27:

N/A
---

BOBBY FLEMING
Competition Status:

ELIGIBLE


Body LBS % lost top 50?: NO
Body Fat % lost top 50?:

NO


Weigh-in #1 (initial):

COMPLETE


Weigh-in #2 May 8/9:

COMPLETE


Weigh-in #3 May 15/16:

COMPLETE


Weigh-in #4 May 22/23:

MISSED


Weigh-in #5 May 29/30:

N/A


Weigh-in #6 June 5/6:

N/A


Weigh-in #7 June 12/13:

N/A


Weigh-in #8 June 19/20:

N/A


Final weigh-in June 26/27:

N/A
---

BRAYAN FLORES
Competition Status:

DISQUALIFIED


Body LBS % lost top 50?: NO
Body Fat % lost top 50?:

NO


Weigh-in #1 (initial):

COMPLETE


Weigh-in #2 May 8/9:

MISSED


Weigh-in #3 May 15/16:

MISSED


Weigh-in #4 May 22/23:

MISSED


Weigh-in #5 May 29/30:

N/A


Weigh-in #6 June 5/6:

N/A


Weigh-in #7 June 12/13:

N/A


Weigh-in #8 June 19/20:

N/A


Final weigh-in June 26/27:

N/A
---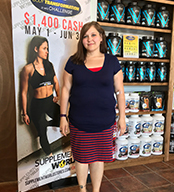 LAURIE FLUTY
Competition Status:

ELIGIBLE


Body LBS % lost top 50?: NO
Body Fat % lost top 50?:

NO


Weigh-in #1 (initial):

COMPLETE


Weigh-in #2 May 8/9:

COMPLETE


Weigh-in #3 May 15/16:

COMPLETE


Weigh-in #4 May 22/23:

COMPLETE


Weigh-in #5 May 29/30:

N/A


Weigh-in #6 June 5/6:

N/A


Weigh-in #7 June 12/13:

N/A


Weigh-in #8 June 19/20:

N/A


Final weigh-in June 26/27:

N/A
---

IAN FOLEY
Competition Status:

ELIGIBLE


Body LBS % lost top 50?: NO
Body Fat % lost top 50?:

NO


Weigh-in #1 (initial):

COMPLETE


Weigh-in #2 May 8/9:

COMPLETE


Weigh-in #3 May 15/16:

COMPLETE


Weigh-in #4 May 22/23:

COMPLETE


Weigh-in #5 May 29/30:

N/A


Weigh-in #6 June 5/6:

N/A


Weigh-in #7 June 12/13:

N/A


Weigh-in #8 June 19/20:

N/A


Final weigh-in June 26/27:

N/A
---

SAMANTHA FOX
Competition Status:

ELIGIBLE


Body LBS % lost top 50?: NO
Body Fat % lost top 50?:

YES!


Weigh-in #1 (initial):

COMPLETE


Weigh-in #2 May 8/9:

COMPLETE


Weigh-in #3 May 15/16:

MISSED


Weigh-in #4 May 22/23:

COMPLETE


Weigh-in #5 May 29/30:

N/A


Weigh-in #6 June 5/6:

N/A


Weigh-in #7 June 12/13:

N/A


Weigh-in #8 June 19/20:

N/A


Final weigh-in June 26/27:

N/A
---

DOMINIC FRAINAS
Competition Status:

ELIGIBLE


Body LBS % lost top 50?: NO
Body Fat % lost top 50?:

YES!


Weigh-in #1 (initial):

COMPLETE


Weigh-in #2 May 8/9:

COMPLETE


Weigh-in #3 May 15/16:

COMPLETE


Weigh-in #4 May 22/23:

COMPLETE


Weigh-in #5 May 29/30:

N/A


Weigh-in #6 June 5/6:

N/A


Weigh-in #7 June 12/13:

N/A


Weigh-in #8 June 19/20:

N/A


Final weigh-in June 26/27:

N/A
---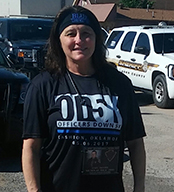 SHARYL FRAZIER
Competition Status:

ELIGIBLE


Body LBS % lost top 50?: NO
Body Fat % lost top 50?:

NO


Weigh-in #1 (initial):

COMPLETE


Weigh-in #2 May 8/9:

COMPLETE


Weigh-in #3 May 15/16:

COMPLETE


Weigh-in #4 May 22/23:

COMPLETE


Weigh-in #5 May 29/30:

N/A


Weigh-in #6 June 5/6:

N/A


Weigh-in #7 June 12/13:

N/A


Weigh-in #8 June 19/20:

N/A


Final weigh-in June 26/27:

N/A
---

BRIAN FRY
Competition Status:

ELIGIBLE


Body LBS % lost top 50?: NO
Body Fat % lost top 50?:

YES!


Weigh-in #1 (initial):

COMPLETE


Weigh-in #2 May 8/9:

COMPLETE


Weigh-in #3 May 15/16:

COMPLETE


Weigh-in #4 May 22/23:

MISSED


Weigh-in #5 May 29/30:

N/A


Weigh-in #6 June 5/6:

N/A


Weigh-in #7 June 12/13:

N/A


Weigh-in #8 June 19/20:

N/A


Final weigh-in June 26/27:

N/A
---

HENRY FUENTES
Competition Status:

ELIGIBLE


Body LBS % lost top 50?: NO
Body Fat % lost top 50?:

NO


Weigh-in #1 (initial):

COMPLETE


Weigh-in #2 May 8/9:

COMPLETE


Weigh-in #3 May 15/16:

COMPLETE


Weigh-in #4 May 22/23:

COMPLETE


Weigh-in #5 May 29/30:

N/A


Weigh-in #6 June 5/6:

N/A


Weigh-in #7 June 12/13:

N/A


Weigh-in #8 June 19/20:

N/A


Final weigh-in June 26/27:

N/A
---

BRITTANY GABEL
Competition Status:

ELIGIBLE


Body LBS % lost top 50?: NO
Body Fat % lost top 50?:

NO


Weigh-in #1 (initial):

COMPLETE


Weigh-in #2 May 8/9:

COMPLETE


Weigh-in #3 May 15/16:

COMPLETE


Weigh-in #4 May 22/23:

COMPLETE


Weigh-in #5 May 29/30:

N/A


Weigh-in #6 June 5/6:

N/A


Weigh-in #7 June 12/13:

N/A


Weigh-in #8 June 19/20:

N/A


Final weigh-in June 26/27:

N/A
---

ERIN GALBRAITH
Competition Status:

ELIGIBLE


Body LBS % lost top 50?: NO
Body Fat % lost top 50?:

NO


Weigh-in #1 (initial):

COMPLETE


Weigh-in #2 May 8/9:

COMPLETE


Weigh-in #3 May 15/16:

MISSED


Weigh-in #4 May 22/23:

COMPLETE


Weigh-in #5 May 29/30:

N/A


Weigh-in #6 June 5/6:

N/A


Weigh-in #7 June 12/13:

N/A


Weigh-in #8 June 19/20:

N/A


Final weigh-in June 26/27:

N/A
---

MELANIE GALINDO
Competition Status:

ELIGIBLE


Body LBS % lost top 50?: NO
Body Fat % lost top 50?:

NO


Weigh-in #1 (initial):

COMPLETE


Weigh-in #2 May 8/9:

COMPLETE


Weigh-in #3 May 15/16:

COMPLETE


Weigh-in #4 May 22/23:

MISSED


Weigh-in #5 May 29/30:

N/A


Weigh-in #6 June 5/6:

N/A


Weigh-in #7 June 12/13:

N/A


Weigh-in #8 June 19/20:

N/A


Final weigh-in June 26/27:

N/A
---

EVA GALLARDO
Competition Status:

ELIGIBLE


Body LBS % lost top 50?:

NO


Body Fat % lost top 50?:

NO


Weigh-in #1 (initial):

COMPLETE


Weigh-in #2 May 8/9:

COMPLETE


Weigh-in #3 May 15/16:

COMPLETE


Weigh-in #4 May 22/23:

COMPLETE


Weigh-in #5 May 29/30:

N/A


Weigh-in #6 June 5/6:

N/A


Weigh-in #7 June 12/13:

N/A


Weigh-in #8 June 19/20:

N/A


Final weigh-in June 26/27:

N/A
---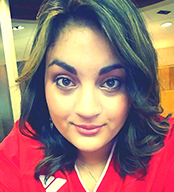 HEATHER GALLARDO
Competition Status:

ELIGIBLE


Body LBS % lost top 50?:

YES!


Body Fat % lost top 50?:

NO


Weigh-in #1 (initial):

COMPLETE


Weigh-in #2 May 8/9:

COMPLETE


Weigh-in #3 May 15/16:

COMPLETE


Weigh-in #4 May 22/23:

COMPLETE


Weigh-in #5 May 29/30:

N/A


Weigh-in #6 June 5/6:

N/A


Weigh-in #7 June 12/13:

N/A


Weigh-in #8 June 19/20:

N/A


Final weigh-in June 26/27:

N/A
---

KAI GALLARDO
Competition Status:

ELIGIBLE


Body LBS % lost top 50?: NO
Body Fat % lost top 50?:

NO


Weigh-in #1 (initial):

COMPLETE


Weigh-in #2 May 8/9:

COMPLETE


Weigh-in #3 May 15/16:

MISSED


Weigh-in #4 May 22/23:

MISSED


Weigh-in #5 May 29/30:

N/A


Weigh-in #6 June 5/6:

N/A


Weigh-in #7 June 12/13:

N/A


Weigh-in #8 June 19/20:

N/A


Final weigh-in June 26/27:

N/A
---

LALO GARCIA
Competition Status:

ELIGIBLE


Body LBS % lost top 50?: NO
Body Fat % lost top 50?:

NO


Weigh-in #1 (initial):

COMPLETE


Weigh-in #2 May 8/9:

COMPLETE


Weigh-in #3 May 15/16:

MISSED


Weigh-in #4 May 22/23:

MISSED


Weigh-in #5 May 29/30:

N/A


Weigh-in #6 June 5/6:

N/A


Weigh-in #7 June 12/13:

N/A


Weigh-in #8 June 19/20:

N/A


Final weigh-in June 26/27:

N/A
---

DEANA GARD
Competition Status:

ELIGIBLE


Body LBS % lost top 50?: NO
Body Fat % lost top 50?:

NO


Weigh-in #1 (initial):

COMPLETE


Weigh-in #2 May 8/9:

COMPLETE


Weigh-in #3 May 15/16:

COMPLETE


Weigh-in #4 May 22/23:

COMPLETE


Weigh-in #5 May 29/30:

N/A


Weigh-in #6 June 5/6:

N/A


Weigh-in #7 June 12/13:

N/A


Weigh-in #8 June 19/20:

N/A


Final weigh-in June 26/27:

N/A
---

LASHONDA GARNES
Competition Status:

ELIGIBLE


Body LBS % lost top 50?: NO
Body Fat % lost top 50?:

NO


Weigh-in #1 (initial):

COMPLETE


Weigh-in #2 May 8/9:

COMPLETE


Weigh-in #3 May 15/16:

COMPLETE


Weigh-in #4 May 22/23:

COMPLETE


Weigh-in #5 May 29/30:

N/A


Weigh-in #6 June 5/6:

N/A


Weigh-in #7 June 12/13:

N/A


Weigh-in #8 June 19/20:

N/A


Final weigh-in June 26/27:

N/A
---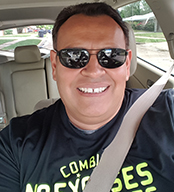 ALEX GARZA
Competition Status:

ELIGIBLE


Body LBS % lost top 50?: NO
Body Fat % lost top 50?:

NO


Weigh-in #1 (initial):

COMPLETE


Weigh-in #2 May 8/9:

COMPLETE


Weigh-in #3 May 15/16:

COMPLETE


Weigh-in #4 May 22/23:

COMPLETE


Weigh-in #5 May 29/30:

N/A


Weigh-in #6 June 5/6:

N/A


Weigh-in #7 June 12/13:

N/A


Weigh-in #8 June 19/20:

N/A


Final weigh-in June 26/27:

N/A
---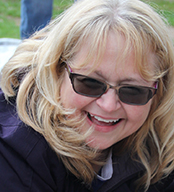 JOANN GARZA
Competition Status:

ELIGIBLE


Body LBS % lost top 50?: NO
Body Fat % lost top 50?:

NO


Weigh-in #1 (initial):

COMPLETE


Weigh-in #2 May 8/9:

COMPLETE


Weigh-in #3 May 15/16:

COMPLETE


Weigh-in #4 May 22/23:

COMPLETE


Weigh-in #5 May 29/30:

N/A


Weigh-in #6 June 5/6:

N/A


Weigh-in #7 June 12/13:

N/A


Weigh-in #8 June 19/20:

N/A


Final weigh-in June 26/27:

N/A
---

CLARISS GASS
Competition Status:

ELIGIBLE


Body LBS % lost top 50?: NO
Body Fat % lost top 50?:

NO


Weigh-in #1 (initial):

COMPLETE


Weigh-in #2 May 8/9:

COMPLETE


Weigh-in #3 May 15/16:

COMPLETE


Weigh-in #4 May 22/23:

COMPLETE


Weigh-in #5 May 29/30:

N/A


Weigh-in #6 June 5/6:

N/A


Weigh-in #7 June 12/13:

N/A


Weigh-in #8 June 19/20:

N/A


Final weigh-in June 26/27:

N/A
---

JESSICA GASS
Competition Status:

ELIGIBLE


Body LBS % lost top 50?: NO
Body Fat % lost top 50?:

NO


Weigh-in #1 (initial):

COMPLETE


Weigh-in #2 May 8/9:

COMPLETE


Weigh-in #3 May 15/16:

COMPLETE


Weigh-in #4 May 22/23:

COMPLETE


Weigh-in #5 May 29/30:

N/A


Weigh-in #6 June 5/6:

N/A


Weigh-in #7 June 12/13:

N/A


Weigh-in #8 June 19/20:

N/A


Final weigh-in June 26/27:

N/A
---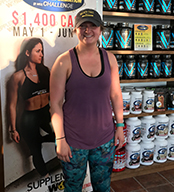 ALLISON GEISLER
Competition Status:

ELIGIBLE


Body LBS % lost top 50?:

YES!


Body Fat % lost top 50?:

NO


Weigh-in #1 (initial):

COMPLETE


Weigh-in #2 May 8/9:

COMPLETE


Weigh-in #3 May 15/16:

COMPLETE


Weigh-in #4 May 22/23:

COMPLETE


Weigh-in #5 May 29/30:

N/A


Weigh-in #6 June 5/6:

N/A


Weigh-in #7 June 12/13:

N/A


Weigh-in #8 June 19/20:

N/A


Final weigh-in June 26/27:

N/A
---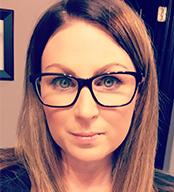 LINDSEY GERVACIO
Competition Status:

ELIGIBLE


Body LBS % lost top 50?:

YES!


Body Fat % lost top 50?:

NO


Weigh-in #1 (initial):

COMPLETE


Weigh-in #2 May 8/9:

COMPLETE


Weigh-in #3 May 15/16:

COMPLETE


Weigh-in #4 May 22/23:

COMPLETE


Weigh-in #5 May 29/30:

N/A


Weigh-in #6 June 5/6:

N/A


Weigh-in #7 June 12/13:

N/A


Weigh-in #8 June 19/20:

N/A


Final weigh-in June 26/27:

N/A
---

JENNIFER GILBERT
Competition Status:

DISQUALIFIED


Body LBS % lost top 50?: NO
Body Fat % lost top 50?:

NO


Weigh-in #1 (initial):

COMPLETE


Weigh-in #2 May 8/9:

MISSED


Weigh-in #3 May 15/16:

MISSED


Weigh-in #4 May 22/23:

MISSED


Weigh-in #5 May 29/30:

N/A


Weigh-in #6 June 5/6:

N/A


Weigh-in #7 June 12/13:

N/A


Weigh-in #8 June 19/20:

N/A


Final weigh-in June 26/27:

N/A
---

TERESA GILBERT
Competition Status:

ELIGIBLE


Body LBS % lost top 50?: NO
Body Fat % lost top 50?:

NO


Weigh-in #1 (initial):

COMPLETE


Weigh-in #2 May 8/9:

COMPLETE


Weigh-in #3 May 15/16:

COMPLETE


Weigh-in #4 May 22/23:

COMPLETE


Weigh-in #5 May 29/30:

N/A


Weigh-in #6 June 5/6:

N/A


Weigh-in #7 June 12/13:

N/A


Weigh-in #8 June 19/20:

N/A


Final weigh-in June 26/27:

N/A
---

CHRIS GIMPLE
Competition Status:

ELIGIBLE


Body LBS % lost top 50?:

YES!


Body Fat % lost top 50?:

NO


Weigh-in #1 (initial):

COMPLETE


Weigh-in #2 May 8/9:

COMPLETE


Weigh-in #3 May 15/16:

COMPLETE


Weigh-in #4 May 22/23:

COMPLETE


Weigh-in #5 May 29/30:

N/A


Weigh-in #6 June 5/6:

N/A


Weigh-in #7 June 12/13:

N/A


Weigh-in #8 June 19/20:

N/A


Final weigh-in June 26/27:

N/A
---

KAYLA GIMPLE
Competition Status:

ELIGIBLE


Body LBS % lost top 50?:

YES!


Body Fat % lost top 50?:

NO


Weigh-in #1 (initial):

COMPLETE


Weigh-in #2 May 8/9:

COMPLETE


Weigh-in #3 May 15/16:

COMPLETE


Weigh-in #4 May 22/23:

COMPLETE


Weigh-in #5 May 29/30:

N/A


Weigh-in #6 June 5/6:

N/A


Weigh-in #7 June 12/13:

N/A


Weigh-in #8 June 19/20:

N/A


Final weigh-in June 26/27:

N/A
---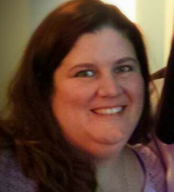 JENNIFER GNAPP
Competition Status:

ELIGIBLE


Body LBS % lost top 50?: NO
Body Fat % lost top 50?:

NO


Weigh-in #1 (initial):

COMPLETE


Weigh-in #2 May 8/9:

COMPLETE


Weigh-in #3 May 15/16:

COMPLETE


Weigh-in #4 May 22/23:

COMPLETE


Weigh-in #5 May 29/30:

N/A


Weigh-in #6 June 5/6:

N/A


Weigh-in #7 June 12/13:

N/A


Weigh-in #8 June 19/20:

N/A


Final weigh-in June 26/27:

N/A
---

DEBBIE GOMEZ
Competition Status:

ELIGIBLE


Body LBS % lost top 50?: NO
Body Fat % lost top 50?:

NO


Weigh-in #1 (initial):

COMPLETE


Weigh-in #2 May 8/9:

COMPLETE


Weigh-in #3 May 15/16:

MISSED


Weigh-in #4 May 22/23:

COMPLETE


Weigh-in #5 May 29/30:

N/A


Weigh-in #6 June 5/6:

N/A


Weigh-in #7 June 12/13:

N/A


Weigh-in #8 June 19/20:

N/A


Final weigh-in June 26/27:

N/A
---

MICHELLE GONZALES
Competition Status:

ELIGIBLE


Body LBS % lost top 50?: NO
Body Fat % lost top 50?:

NO


Weigh-in #1 (initial):

COMPLETE


Weigh-in #2 May 8/9:

COMPLETE


Weigh-in #3 May 15/16:

COMPLETE


Weigh-in #4 May 22/23:

COMPLETE


Weigh-in #5 May 29/30:

N/A


Weigh-in #6 June 5/6:

N/A


Weigh-in #7 June 12/13:

N/A


Weigh-in #8 June 19/20:

N/A


Final weigh-in June 26/27:

N/A
---

KAITIE GOOD
Competition Status:

ELIGIBLE


Body LBS % lost top 50?: NO
Body Fat % lost top 50?:

NO


Weigh-in #1 (initial):

COMPLETE


Weigh-in #2 May 8/9:

MISSED


Weigh-in #3 May 15/16:

COMPLETE


Weigh-in #4 May 22/23:

COMPLETE


Weigh-in #5 May 29/30:

N/A


Weigh-in #6 June 5/6:

N/A


Weigh-in #7 June 12/13:

N/A


Weigh-in #8 June 19/20:

N/A


Final weigh-in June 26/27:

N/A
---

KACEY GREEN
Competition Status:

ELIGIBLE


Body LBS % lost top 50?: NO
Body Fat % lost top 50?:

NO


Weigh-in #1 (initial):

COMPLETE


Weigh-in #2 May 8/9:

MISSED


Weigh-in #3 May 15/16:

COMPLETE


Weigh-in #4 May 22/23:

COMPLETE


Weigh-in #5 May 29/30:

N/A


Weigh-in #6 June 5/6:

N/A


Weigh-in #7 June 12/13:

N/A


Weigh-in #8 June 19/20:

N/A


Final weigh-in June 26/27:

N/A
---

TABITHA GREEN
Competition Status:

ELIGIBLE


Body LBS % lost top 50?: NO
Body Fat % lost top 50?:

NO


Weigh-in #1 (initial):

COMPLETE


Weigh-in #2 May 8/9:

COMPLETE


Weigh-in #3 May 15/16:

COMPLETE


Weigh-in #4 May 22/23:

MISSED


Weigh-in #5 May 29/30:

N/A


Weigh-in #6 June 5/6:

N/A


Weigh-in #7 June 12/13:

N/A


Weigh-in #8 June 19/20:

N/A


Final weigh-in June 26/27:

N/A
---

CHRISSY GREENLEAF
Competition Status:

ELIGIBLE


Body LBS % lost top 50?: NO
Body Fat % lost top 50?:

NO


Weigh-in #1 (initial):

COMPLETE


Weigh-in #2 May 8/9:

COMPLETE


Weigh-in #3 May 15/16:

COMPLETE


Weigh-in #4 May 22/23:

COMPLETE


Weigh-in #5 May 29/30:

N/A


Weigh-in #6 June 5/6:

N/A


Weigh-in #7 June 12/13:

N/A


Weigh-in #8 June 19/20:

N/A


Final weigh-in June 26/27:

N/A
---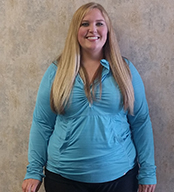 STEPHANIE GREER
Competition Status:

ELIGIBLE


Body LBS % lost top 50?: NO
Body Fat % lost top 50?:

NO


Weigh-in #1 (initial):

COMPLETE


Weigh-in #2 May 8/9:

COMPLETE


Weigh-in #3 May 15/16:

COMPLETE


Weigh-in #4 May 22/23:

COMPLETE


Weigh-in #5 May 29/30:

N/A


Weigh-in #6 June 5/6:

N/A


Weigh-in #7 June 12/13:

N/A


Weigh-in #8 June 19/20:

N/A


Final weigh-in June 26/27:

N/A
---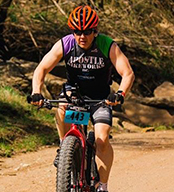 PATRICK GRONAU
Competition Status:

ELIGIBLE


Body LBS % lost top 50?:

YES!


Body Fat % lost top 50?:

NO


Weigh-in #1 (initial):

COMPLETE


Weigh-in #2 May 8/9:

COMPLETE


Weigh-in #3 May 15/16:

COMPLETE


Weigh-in #4 May 22/23:

COMPLETE


Weigh-in #5 May 29/30:

N/A


Weigh-in #6 June 5/6:

N/A


Weigh-in #7 June 12/13:

N/A


Weigh-in #8 June 19/20:

N/A


Final weigh-in June 26/27:

N/A
---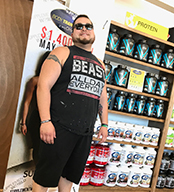 JORGE GUADARRAMA
Competition Status:

ELIGIBLE


Body LBS % lost top 50?:

NO


Body Fat % lost top 50?:

NO


Weigh-in #1 (initial):

COMPLETE


Weigh-in #2 May 8/9:

COMPLETE


Weigh-in #3 May 15/16:

COMPLETE


Weigh-in #4 May 22/23:

COMPLETE


Weigh-in #5 May 29/30:

N/A


Weigh-in #6 June 5/6:

N/A


Weigh-in #7 June 12/13:

N/A


Weigh-in #8 June 19/20:

N/A


Final weigh-in June 26/27:

N/A
---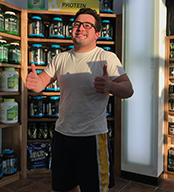 JOSE GUADARRAMA
Competition Status:

ELIGIBLE


Body LBS % lost top 50?:

YES!


Body Fat % lost top 50?:

YES!


Weigh-in #1 (initial):

COMPLETE


Weigh-in #2 May 8/9:

COMPLETE


Weigh-in #3 May 15/16:

COMPLETE


Weigh-in #4 May 22/23:

COMPLETE


Weigh-in #5 May 29/30:

N/A


Weigh-in #6 June 5/6:

N/A


Weigh-in #7 June 12/13:

N/A


Weigh-in #8 June 19/20:

N/A


Final weigh-in June 26/27:

N/A
---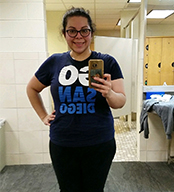 MIRNA GUADRRAMA
Competition Status:

ELIGIBLE


Body LBS % lost top 50?: NO
Body Fat % lost top 50?:

NO


Weigh-in #1 (initial):

COMPLETE


Weigh-in #2 May 8/9:

COMPLETE


Weigh-in #3 May 15/16:

COMPLETE


Weigh-in #4 May 22/23:

COMPLETE


Weigh-in #5 May 29/30:

N/A


Weigh-in #6 June 5/6:

N/A


Weigh-in #7 June 12/13:

N/A


Weigh-in #8 June 19/20:

N/A


Final weigh-in June 26/27:

N/A
---

KAREN GUARDADO
Competition Status:

ELIGIBLE


Body LBS % lost top 50?: NO
Body Fat % lost top 50?:

NO


Weigh-in #1 (initial):

COMPLETE


Weigh-in #2 May 8/9:

COMPLETE


Weigh-in #3 May 15/16:

COMPLETE


Weigh-in #4 May 22/23:

COMPLETE


Weigh-in #5 May 29/30:

N/A


Weigh-in #6 June 5/6:

N/A


Weigh-in #7 June 12/13:

N/A


Weigh-in #8 June 19/20:

N/A


Final weigh-in June 26/27:

N/A
---

ALEJANDRO GUERRERA
Competition Status:

ELIGIBLE


Body LBS % lost top 50?: NO
Body Fat % lost top 50?:

NO


Weigh-in #1 (initial):

COMPLETE


Weigh-in #2 May 8/9:

COMPLETE


Weigh-in #3 May 15/16:

MISSED


Weigh-in #4 May 22/23:

MISSED


Weigh-in #5 May 29/30:

N/A


Weigh-in #6 June 5/6:

N/A


Weigh-in #7 June 12/13:

N/A


Weigh-in #8 June 19/20:

N/A


Final weigh-in June 26/27:

N/A
---

JORGE GUZMAN-MOCTEZUMA
Competition Status:

ELIGIBLE


Body LBS % lost top 50?: NO
Body Fat % lost top 50?:

NO


Weigh-in #1 (initial):

COMPLETE


Weigh-in #2 May 8/9:

MISSED


Weigh-in #3 May 15/16:

COMPLETE


Weigh-in #4 May 22/23:

COMPLETE


Weigh-in #5 May 29/30:

N/A


Weigh-in #6 June 5/6:

N/A


Weigh-in #7 June 12/13:

N/A


Weigh-in #8 June 19/20:

N/A


Final weigh-in June 26/27:

N/A
---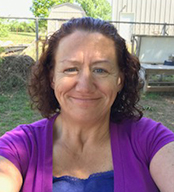 DAWN HACKETT
Competition Status:

ELIGIBLE


Body LBS % lost top 50?: NO
Body Fat % lost top 50?:

YES!


Weigh-in #1 (initial):

COMPLETE


Weigh-in #2 May 8/9:

COMPLETE


Weigh-in #3 May 15/16:

MISSED


Weigh-in #4 May 22/23:

MISSED


Weigh-in #5 May 29/30:

N/A


Weigh-in #6 June 5/6:

N/A


Weigh-in #7 June 12/13:

N/A


Weigh-in #8 June 19/20:

N/A


Final weigh-in June 26/27:

N/A
---

DALLAS HALSEY
Competition Status:

ELIGIBLE


Body LBS % lost top 50?: NO
Body Fat % lost top 50?:

NO


Weigh-in #1 (initial):

COMPLETE


Weigh-in #2 May 8/9:

COMPLETE


Weigh-in #3 May 15/16:

COMPLETE


Weigh-in #4 May 22/23:

MISSED


Weigh-in #5 May 29/30:

N/A


Weigh-in #6 June 5/6:

N/A


Weigh-in #7 June 12/13:

N/A


Weigh-in #8 June 19/20:

N/A


Final weigh-in June 26/27:

N/A
---

DEREK HAMMOND
Competition Status:

ELIGIBLE


Body LBS % lost top 50?: NO
Body Fat % lost top 50?:

NO


Weigh-in #1 (initial):

COMPLETE


Weigh-in #2 May 8/9:

COMPLETE


Weigh-in #3 May 15/16:

COMPLETE


Weigh-in #4 May 22/23:

COMPLETE


Weigh-in #5 May 29/30:

N/A


Weigh-in #6 June 5/6:

N/A


Weigh-in #7 June 12/13:

N/A


Weigh-in #8 June 19/20:

N/A


Final weigh-in June 26/27:

N/A
---

JENNY HARRIS
Competition Status:

ELIGIBLE


Body LBS % lost top 50?: NO
Body Fat % lost top 50?:

NO


Weigh-in #1 (initial):

COMPLETE


Weigh-in #2 May 8/9:

COMPLETE


Weigh-in #3 May 15/16:

COMPLETE


Weigh-in #4 May 22/23:

COMPLETE


Weigh-in #5 May 29/30:

N/A


Weigh-in #6 June 5/6:

N/A


Weigh-in #7 June 12/13:

N/A


Weigh-in #8 June 19/20:

N/A


Final weigh-in June 26/27:

N/A
---

MICHELLE HERNANDEZ
Competition Status:

ELIGIBLE


Body LBS % lost top 50?: NO
Body Fat % lost top 50?:

NO


Weigh-in #1 (initial):

COMPLETE


Weigh-in #2 May 8/9:

COMPLETE


Weigh-in #3 May 15/16:

MISSED


Weigh-in #4 May 22/23:

MISSED


Weigh-in #5 May 29/30:

N/A


Weigh-in #6 June 5/6:

N/A


Weigh-in #7 June 12/13:

N/A


Weigh-in #8 June 19/20:

N/A


Final weigh-in June 26/27:

N/A
---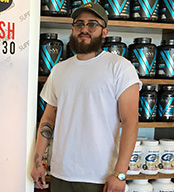 ISAIAH HERNANDEZ
Competition Status:

ELIGIBLE


Body LBS % lost top 50?:

YES!


Body Fat % lost top 50?:

YES!


Weigh-in #1 (initial):

COMPLETE


Weigh-in #2 May 8/9:

COMPLETE


Weigh-in #3 May 15/16:

MISSED


Weigh-in #4 May 22/23:

MISSED


Weigh-in #5 May 29/30:

N/A


Weigh-in #6 June 5/6:

N/A


Weigh-in #7 June 12/13:

N/A


Weigh-in #8 June 19/20:

N/A


Final weigh-in June 26/27:

N/A
---

JULIO HERNANDEZ MORENO
Competition Status:

ELIGIBLE


Body LBS % lost top 50?: NO
Body Fat % lost top 50?:

NO


Weigh-in #1 (initial):

COMPLETE


Weigh-in #2 May 8/9:

COMPLETE


Weigh-in #3 May 15/16:

MISSED


Weigh-in #4 May 22/23:

MISSED


Weigh-in #5 May 29/30:

N/A


Weigh-in #6 June 5/6:

N/A


Weigh-in #7 June 12/13:

N/A


Weigh-in #8 June 19/20:

N/A


Final weigh-in June 26/27:

N/A
---

JENIFER HIEBERT
Competition Status:

ELIGIBLE


Body LBS % lost top 50?: NO
Body Fat % lost top 50?:

NO


Weigh-in #1 (initial):

COMPLETE


Weigh-in #2 May 8/9:

COMPLETE


Weigh-in #3 May 15/16:

COMPLETE


Weigh-in #4 May 22/23:

COMPLETE


Weigh-in #5 May 29/30:

N/A


Weigh-in #6 June 5/6:

N/A


Weigh-in #7 June 12/13:

N/A


Weigh-in #8 June 19/20:

N/A


Final weigh-in June 26/27:

N/A
---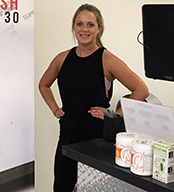 RACHEL HIEBERT
Competition Status:

ELIGIBLE


Body LBS % lost top 50?: NO
Body Fat % lost top 50?:

NO


Weigh-in #1 (initial):

COMPLETE


Weigh-in #2 May 8/9:

COMPLETE


Weigh-in #3 May 15/16:

MISSED


Weigh-in #4 May 22/23:

MISSED


Weigh-in #5 May 29/30:

N/A


Weigh-in #6 June 5/6:

N/A


Weigh-in #7 June 12/13:

N/A


Weigh-in #8 June 19/20:

N/A


Final weigh-in June 26/27:

N/A
---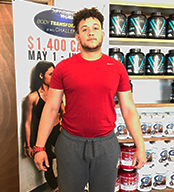 XAVIER HOLLINS
Competition Status:

ELIGIBLE


Body LBS % lost top 50?: NO
Body Fat % lost top 50?:

NO


Weigh-in #1 (initial):

COMPLETE


Weigh-in #2 May 8/9:

COMPLETE


Weigh-in #3 May 15/16:

COMPLETE


Weigh-in #4 May 22/23:

COMPLETE


Weigh-in #5 May 29/30:

N/A


Weigh-in #6 June 5/6:

N/A


Weigh-in #7 June 12/13:

N/A


Weigh-in #8 June 19/20:

N/A


Final weigh-in June 26/27:

N/A
---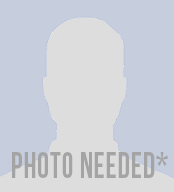 SARA HOLMES
Competition Status:

ELIGIBLE


Body LBS % lost top 50?: NO
Body Fat % lost top 50?:

NO


Weigh-in #1 (initial):

COMPLETE


Weigh-in #2 May 8/9:

COMPLETE


Weigh-in #3 May 15/16:

COMPLETE


Weigh-in #4 May 22/23:

COMPLETE


Weigh-in #5 May 29/30:

N/A


Weigh-in #6 June 5/6:

N/A


Weigh-in #7 June 12/13:

N/A


Weigh-in #8 June 19/20:

N/A


Final weigh-in June 26/27:

N/A
---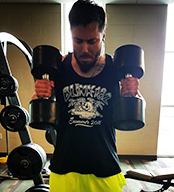 DANIEL HOOK
Competition Status:

ELIGIBLE


Body LBS % lost top 50?: NO
Body Fat % lost top 50?:

NO


Weigh-in #1 (initial):

COMPLETE


Weigh-in #2 May 8/9:

COMPLETE


Weigh-in #3 May 15/16:

COMPLETE


Weigh-in #4 May 22/23:

COMPLETE


Weigh-in #5 May 29/30:

N/A


Weigh-in #6 June 5/6:

N/A


Weigh-in #7 June 12/13:

N/A


Weigh-in #8 June 19/20:

N/A


Final weigh-in June 26/27:

N/A
---

HUCK HUCKABEE
Competition Status:

ELIGIBLE


Body LBS % lost top 50?: NO
Body Fat % lost top 50?:

YES!


Weigh-in #1 (initial):

COMPLETE


Weigh-in #2 May 8/9:

COMPLETE


Weigh-in #3 May 15/16:

COMPLETE


Weigh-in #4 May 22/23:

COMPLETE


Weigh-in #5 May 29/30:

N/A


Weigh-in #6 June 5/6:

N/A


Weigh-in #7 June 12/13:

N/A


Weigh-in #8 June 19/20:

N/A


Final weigh-in June 26/27:

N/A
---

TYLICIA HUNT
Competition Status:

ELIGIBLE


Body LBS % lost top 50?: NO
Body Fat % lost top 50?:

NO


Weigh-in #1 (initial):

COMPLETE


Weigh-in #2 May 8/9:

COMPLETE


Weigh-in #3 May 15/16:

COMPLETE


Weigh-in #4 May 22/23:

COMPLETE


Weigh-in #5 May 29/30:

N/A


Weigh-in #6 June 5/6:

N/A


Weigh-in #7 June 12/13:

N/A


Weigh-in #8 June 19/20:

N/A


Final weigh-in June 26/27:

N/A
---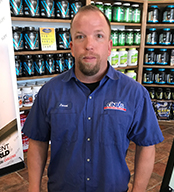 JERROD HUXMAN
Competition Status:

ELIGIBLE


Body LBS % lost top 50?:

NO


Body Fat % lost top 50?:

YES!


Weigh-in #1 (initial):

COMPLETE


Weigh-in #2 May 8/9:

COMPLETE


Weigh-in #3 May 15/16:

COMPLETE


Weigh-in #4 May 22/23:

COMPLETE


Weigh-in #5 May 29/30:

N/A


Weigh-in #6 June 5/6:

N/A


Weigh-in #7 June 12/13:

N/A


Weigh-in #8 June 19/20:

N/A


Final weigh-in June 26/27:

N/A
---

REBECA IBARRA
Competition Status:

ELIGIBLE


Body LBS % lost top 50?: NO
Body Fat % lost top 50?:

NO


Weigh-in #1 (initial):

COMPLETE


Weigh-in #2 May 8/9:

COMPLETE


Weigh-in #3 May 15/16:

MISSED


Weigh-in #4 May 22/23:

MISSED


Weigh-in #5 May 29/30:

N/A


Weigh-in #6 June 5/6:

N/A


Weigh-in #7 June 12/13:

N/A


Weigh-in #8 June 19/20:

N/A


Final weigh-in June 26/27:

N/A
---

BLAKE JABLONSKI
Competition Status:

ELIGIBLE


Body LBS % lost top 50?:

YES!


Body Fat % lost top 50?:

NO


Weigh-in #1 (initial):

COMPLETE


Weigh-in #2 May 8/9:

COMPLETE


Weigh-in #3 May 15/16:

MISSED


Weigh-in #4 May 22/23:

MISSED


Weigh-in #6 June 5/6:

N/A


Weigh-in #7 June 12/13:

N/A


Weigh-in #8 June 19/20:

N/A


Final weigh-in June 26/27:

N/A
---

BRANDON JACOBS
Competition Status:

DISQUALIFIED


Body LBS % lost top 50?: NO
Body Fat % lost top 50?:

NO


Weigh-in #1 (initial):

COMPLETE


Weigh-in #2 May 8/9:

MISSED


Weigh-in #3 May 15/16:

MISSED


Weigh-in #4 May 22/23:

MISSED


Weigh-in #5 May 29/30:

N/A


Weigh-in #6 June 5/6:

N/A


Weigh-in #7 June 12/13:

N/A


Weigh-in #8 June 19/20:

N/A


Final weigh-in June 26/27:

N/A
---

SHELIA JACOBS
Competition Status:

ELIGIBLE


Body LBS % lost top 50?: NO
Body Fat % lost top 50?:

NO


Weigh-in #1 (initial):

COMPLETE


Weigh-in #2 May 8/9:

MISSED


Weigh-in #3 May 15/16:

COMPLETE


Weigh-in #4 May 22/23:

COMPLETE


Weigh-in #5 May 29/30:

N/A


Weigh-in #6 June 5/6:

N/A


Weigh-in #7 June 12/13:

N/A


Weigh-in #8 June 19/20:

N/A


Final weigh-in June 26/27:

N/A
---

HEATHER JARMAN
Competition Status:

ELIGIBLE


Body LBS % lost top 50?: NO
Body Fat % lost top 50?:

NO


Weigh-in #1 (initial):

COMPLETE


Weigh-in #2 May 8/9:

COMPLETE


Weigh-in #3 May 15/16:

COMPLETE


Weigh-in #4 May 22/23:

MISSED


Weigh-in #5 May 29/30:

N/A


Weigh-in #6 June 5/6:

N/A


Weigh-in #7 June 12/13:

N/A


Weigh-in #8 June 19/20:

N/A


Final weigh-in June 26/27:

N/A
---

ROBERT JARMAN
Competition Status:

ELIGIBLE


Body LBS % lost top 50?: NO
Body Fat % lost top 50?:

NO


Weigh-in #1 (initial):

COMPLETE


Weigh-in #2 May 8/9:

COMPLETE


Weigh-in #3 May 15/16:

COMPLETE


Weigh-in #4 May 22/23:

MISSED


Weigh-in #5 May 29/30:

N/A


Weigh-in #6 June 5/6:

N/A


Weigh-in #7 June 12/13:

N/A


Weigh-in #8 June 19/20:

N/A


Final weigh-in June 26/27:

N/A
---

BRANDON JONES
Competition Status:

DISQUALIFIED


Body LBS % lost top 50?: NO
Body Fat % lost top 50?:

NO


Weigh-in #1 (initial):

COMPLETE


Weigh-in #2 May 8/9:

MISSED


Weigh-in #3 May 15/16:

MISSED


Weigh-in #4 May 22/23:

MISSED


Weigh-in #5 May 29/30:

N/A


Weigh-in #6 June 5/6:

N/A


Weigh-in #7 June 12/13:

N/A


Weigh-in #8 June 19/20:

N/A


Final weigh-in June 26/27:

N/A
---

DONALD JONES
Competition Status:

ELIGIBLE


Body LBS % lost top 50?: NO
Body Fat % lost top 50?:

NO


Weigh-in #1 (initial):

COMPLETE


Weigh-in #2 May 8/9:

COMPLETE


Weigh-in #3 May 15/16:

COMPLETE


Weigh-in #4 May 22/23:

COMPLETE


Weigh-in #5 May 29/30:

N/A


Weigh-in #6 June 5/6:

N/A


Weigh-in #7 June 12/13:

N/A


Weigh-in #8 June 19/20:

N/A


Final weigh-in June 26/27:

N/A
---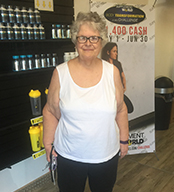 NANCY JONES
Competition Status:

ELIGIBLE


Body LBS % lost top 50?: NO
Body Fat % lost top 50?:

YES!


Weigh-in #1 (initial):

COMPLETE


Weigh-in #2 May 8/9:

COMPLETE


Weigh-in #3 May 15/16:

COMPLETE


Weigh-in #4 May 22/23:

COMPLETE


Weigh-in #5 May 29/30:

N/A


Weigh-in #6 June 5/6:

N/A


Weigh-in #7 June 12/13:

N/A


Weigh-in #8 June 19/20:

N/A


Final weigh-in June 26/27:

N/A
---

GARRETT JONES
Competition Status:

ELIGIBLE


Body LBS % lost top 50?: NO
Body Fat % lost top 50?:

NO


Weigh-in #1 (initial):

COMPLETE


Weigh-in #2 May 8/9:

COMPLETE


Weigh-in #3 May 15/16:

MISSED


Weigh-in #4 May 22/23:

COMPLETE


Weigh-in #5 May 29/30:

N/A


Weigh-in #6 June 5/6:

N/A


Weigh-in #7 June 12/13:

N/A


Weigh-in #8 June 19/20:

N/A


Final weigh-in June 26/27:

N/A
---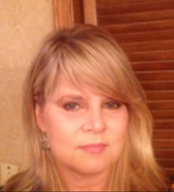 KELLY JORDAN
Competition Status:

ELIGIBLE


Body LBS % lost top 50?: NO
Body Fat % lost top 50?:

NO


Weigh-in #1 (initial):

COMPLETE


Weigh-in #2 May 8/9:

COMPLETE


Weigh-in #3 May 15/16:

COMPLETE


Weigh-in #4 May 22/23:

COMPLETE


Weigh-in #5 May 29/30:

N/A


Weigh-in #6 June 5/6:

N/A


Weigh-in #7 June 12/13:

N/A


Weigh-in #8 June 19/20:

N/A


Final weigh-in June 26/27:

N/A
---

JAMES KAISER
Competition Status:

ELIGIBLE


Body LBS % lost top 50?: NO
Body Fat % lost top 50?:

NO


Weigh-in #1 (initial):

COMPLETE


Weigh-in #2 May 8/9:

COMPLETE


Weigh-in #3 May 15/16:

COMPLETE


Weigh-in #4 May 22/23:

COMPLETE


Weigh-in #5 May 29/30:

N/A


Weigh-in #6 June 5/6:

N/A


Weigh-in #7 June 12/13:

N/A


Weigh-in #8 June 19/20:

N/A


Final weigh-in June 26/27:

N/A
---

JORDAN KASPER
Competition Status:

ELIGIBLE


Body LBS % lost top 50?: NO
Body Fat % lost top 50?:

NO


Weigh-in #1 (initial):

COMPLETE


Weigh-in #2 May 8/9:

COMPLETE


Weigh-in #3 May 15/16:

COMPLETE


Weigh-in #4 May 22/23:

COMPLETE


Weigh-in #5 May 29/30:

N/A


Weigh-in #6 June 5/6:

N/A


Weigh-in #7 June 12/13:

N/A


Weigh-in #8 June 19/20:

N/A


Final weigh-in June 26/27:

N/A
---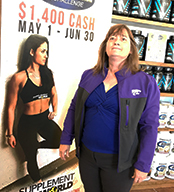 HOLLY KASTNER
Competition Status:

ELIGIBLE


Body LBS % lost top 50?:

YES!


Body Fat % lost top 50?:

NO


Weigh-in #1 (initial):

COMPLETE


Weigh-in #2 May 8/9:

COMPLETE


Weigh-in #3 May 15/16:

COMPLETE


Weigh-in #4 May 22/23:

COMPLETE


Weigh-in #5 May 29/30:

N/A


Weigh-in #6 June 5/6:

N/A


Weigh-in #7 June 12/13:

N/A


Weigh-in #8 June 19/20:

N/A


Final weigh-in June 26/27:

N/A
---

SHAMARA KENT
Competition Status:

ELIGIBLE


Body LBS % lost top 50?: NO
Body Fat % lost top 50?:

NO


Weigh-in #1 (initial):

COMPLETE


Weigh-in #2 May 8/9:

COMPLETE


Weigh-in #3 May 15/16:

COMPLETE


Weigh-in #4 May 22/23:

COMPLETE


Weigh-in #5 May 29/30:

N/A


Weigh-in #6 June 5/6:

N/A


Weigh-in #7 June 12/13:

N/A


Weigh-in #8 June 19/20:

N/A


Final weigh-in June 26/27:

N/A
---

CHRISTY KEREKES
Competition Status:

ELIGIBLE


Body LBS % lost top 50?: NO
Body Fat % lost top 50?:

NO


Weigh-in #1 (initial):

COMPLETE


Weigh-in #2 May 8/9:

COMPLETE


Weigh-in #3 May 15/16:

COMPLETE


Weigh-in #4 May 22/23:

COMPLETE


Weigh-in #5 May 29/30:

N/A


Weigh-in #6 June 5/6:

N/A


Weigh-in #7 June 12/13:

N/A


Weigh-in #8 June 19/20:

N/A


Final weigh-in June 26/27:

N/A
---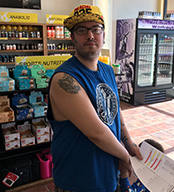 BRIAN KERN
Competition Status:

ELIGIBLE


Body LBS % lost top 50?: NO
Body Fat % lost top 50?:

YES!


Weigh-in #1 (initial):

COMPLETE


Weigh-in #2 May 8/9:

COMPLETE


Weigh-in #3 May 15/16:

COMPLETE


Weigh-in #4 May 22/23:

COMPLETE


Weigh-in #5 May 29/30:

N/A


Weigh-in #6 June 5/6:

N/A


Weigh-in #7 June 12/13:

N/A


Weigh-in #8 June 19/20:

N/A


Final weigh-in June 26/27:

N/A
---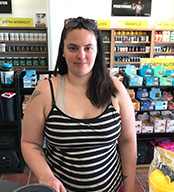 KAYE KERN
Competition Status:

ELIGIBLE


Body LBS % lost top 50?: NO
Body Fat % lost top 50?:

NO


Weigh-in #1 (initial):

COMPLETE


Weigh-in #2 May 8/9:

COMPLETE


Weigh-in #3 May 15/16:

COMPLETE


Weigh-in #4 May 22/23:

COMPLETE


Weigh-in #5 May 29/30:

N/A


Weigh-in #6 June 5/6:

N/A


Weigh-in #7 June 12/13:

N/A


Weigh-in #8 June 19/20:

N/A


Final weigh-in June 26/27:

N/A
---

TIDA KHIM
Competition Status:

DISQUALIFIED


Body LBS % lost top 50?: NO
Body Fat % lost top 50?:

NO


Weigh-in #1 (initial):

COMPLETE


Weigh-in #2 May 8/9:

MISSED


Weigh-in #3 May 15/16:

MISSED


Weigh-in #4 May 22/23:

MISSED


Weigh-in #5 May 29/30:

N/A


Weigh-in #6 June 5/6:

N/A


Weigh-in #7 June 12/13:

N/A


Weigh-in #8 June 19/20:

N/A


Final weigh-in June 26/27:

N/A
---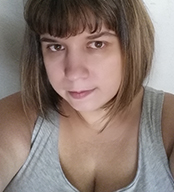 AMANDA KIDD
Competition Status:

ELIGIBLE


Body LBS % lost top 50?: NO
Body Fat % lost top 50?:

NO


Weigh-in #1 (initial):

COMPLETE


Weigh-in #2 May 8/9:

MISSED


Weigh-in #3 May 15/16:

COMPLETE


Weigh-in #4 May 22/23:

COMPLETE


Weigh-in #5 May 29/30:

N/A


Weigh-in #6 June 5/6:

N/A


Weigh-in #7 June 12/13:

N/A


Weigh-in #8 June 19/20:

N/A


Final weigh-in June 26/27:

N/A
---

DANIEL KINES
Competition Status:

ELIGIBLE


Body LBS % lost top 50?:

YES!


Body Fat % lost top 50?:

NO


Weigh-in #1 (initial):

COMPLETE


Weigh-in #2 May 8/9:

MISSED


Weigh-in #3 May 15/16:

MISSED


Weigh-in #4 May 22/23:

COMPLETE


Weigh-in #5 May 29/30:

N/A


Weigh-in #6 June 5/6:

N/A


Weigh-in #7 June 12/13:

N/A


Weigh-in #8 June 19/20:

N/A


Final weigh-in June 26/27:

N/A
---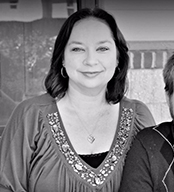 BRANDY KING
Competition Status:

ELIGIBLE


Body LBS % lost top 50?: NO
Body Fat % lost top 50?:

NO


Weigh-in #1 (initial):

COMPLETE


Weigh-in #2 May 8/9:

COMPLETE


Weigh-in #3 May 15/16:

COMPLETE


Weigh-in #4 May 22/23:

COMPLETE


Weigh-in #5 May 29/30:

N/A


Weigh-in #6 June 5/6:

N/A


Weigh-in #7 June 12/13:

N/A


Weigh-in #8 June 19/20:

N/A


Final weigh-in June 26/27:

N/A
---

GREG KING
Competition Status:

ELIGIBLE


Body LBS % lost top 50?: NO
Body Fat % lost top 50?:

NO


Weigh-in #1 (initial):

COMPLETE


Weigh-in #2 May 8/9:

COMPLETE


Weigh-in #3 May 15/16:

MISSED


Weigh-in #4 May 22/23:

MISSED


Weigh-in #5 May 29/30:

N/A


Weigh-in #6 June 5/6:

N/A


Weigh-in #7 June 12/13:

N/A


Weigh-in #8 June 19/20:

N/A


Final weigh-in June 26/27:

N/A
---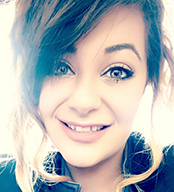 KELSEY KING
Competition Status:

ELIGIBLE


Body LBS % lost top 50?: NO
Body Fat % lost top 50?:

NO


Weigh-in #1 (initial):

COMPLETE


Weigh-in #2 May 8/9:

COMPLETE


Weigh-in #3 May 15/16:

COMPLETE


Weigh-in #4 May 22/23:

COMPLETE


Weigh-in #5 May 29/30:

N/A


Weigh-in #6 June 5/6:

N/A


Weigh-in #7 June 12/13:

N/A


Weigh-in #8 June 19/20:

N/A


Final weigh-in June 26/27:

N/A
---

SAMANTHA KIRKENDOLL
Competition Status:

ELIGIBLE


Body LBS % lost top 50?: NO
Body Fat % lost top 50?:

NO


Weigh-in #1 (initial):

COMPLETE


Weigh-in #2 May 8/9:

COMPLETE


Weigh-in #3 May 15/16:

COMPLETE


Weigh-in #4 May 22/23:

COMPLETE


Weigh-in #5 May 29/30:

N/A


Weigh-in #6 June 5/6:

N/A


Weigh-in #7 June 12/13:

N/A


Weigh-in #8 June 19/20:

N/A


Final weigh-in June 26/27:

N/A
---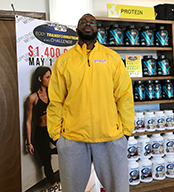 IAN KNIGHT
Competition Status:

ELIGIBLE


Body LBS % lost top 50?: NO
Body Fat % lost top 50?:

NO


Weigh-in #1 (initial):

COMPLETE


Weigh-in #2 May 8/9:

COMPLETE


Weigh-in #3 May 15/16:

COMPLETE


Weigh-in #4 May 22/23:

COMPLETE


Weigh-in #5 May 29/30:

N/A


Weigh-in #6 June 5/6:

N/A


Weigh-in #7 June 12/13:

N/A


Weigh-in #8 June 19/20:

N/A


Final weigh-in June 26/27:

N/A
---

JASON KOELLING
Competition Status:

ELIGIBLE


Body LBS % lost top 50?: NO
Body Fat % lost top 50?:

NO


Weigh-in #1 (initial):

COMPLETE


Weigh-in #2 May 8/9:

COMPLETE


Weigh-in #3 May 15/16:

MISSED


Weigh-in #4 May 22/23:

COMPLETE


Weigh-in #5 May 29/30:

N/A


Weigh-in #6 June 5/6:

N/A


Weigh-in #7 June 12/13:

N/A


Weigh-in #8 June 19/20:

N/A


Final weigh-in June 26/27:

N/A
---

ALEX KONGMANYCHANH
Competition Status:

ELIGIBLE


Body LBS % lost top 50?: NO
Body Fat % lost top 50?:

NO


Weigh-in #1 (initial):

COMPLETE


Weigh-in #2 May 8/9:

COMPLETE


Weigh-in #3 May 15/16:

COMPLETE


Weigh-in #4 May 22/23:

COMPLETE


Weigh-in #5 May 29/30:

N/A


Weigh-in #6 June 5/6:

N/A


Weigh-in #7 June 12/13:

N/A


Weigh-in #8 June 19/20:

N/A


Final weigh-in June 26/27:

N/A
---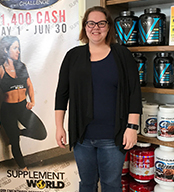 ERIN KOOCHEL
Competition Status:

ELIGIBLE


Body LBS % lost top 50?: NO
Body Fat % lost top 50?:

NO


Weigh-in #1 (initial):

COMPLETE


Weigh-in #2 May 8/9:

COMPLETE


Weigh-in #3 May 15/16:

COMPLETE


Weigh-in #4 May 22/23:

MISSED


Weigh-in #5 May 29/30:

N/A


Weigh-in #6 June 5/6:

N/A


Weigh-in #7 June 12/13:

N/A


Weigh-in #8 June 19/20:

N/A


Final weigh-in June 26/27:

N/A
---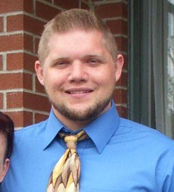 NEAL KRAJICEK
Competition Status:

ELIGIBLE


Body LBS % lost top 50?: NO
Body Fat % lost top 50?:

YES!


Weigh-in #1 (initial):

COMPLETE


Weigh-in #2 May 8/9:

MISSED


Weigh-in #3 May 15/16:

COMPLETE


Weigh-in #4 May 22/23:

COMPLETE


Weigh-in #5 May 29/30:

N/A


Weigh-in #6 June 5/6:

N/A


Weigh-in #7 June 12/13:

N/A


Weigh-in #8 June 19/20:

N/A


Final weigh-in June 26/27:

N/A
---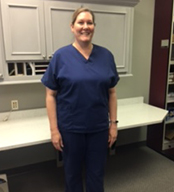 CHRISTINE KRETZ
Competition Status:

ELIGIBLE


Body LBS % lost top 50?: NO
Body Fat % lost top 50?:

NO


Weigh-in #1 (initial):

COMPLETE


Weigh-in #2 May 8/9:

COMPLETE


Weigh-in #3 May 15/16:

COMPLETE


Weigh-in #4 May 22/23:

COMPLETE


Weigh-in #5 May 29/30:

N/A


Weigh-in #6 June 5/6:

N/A


Weigh-in #7 June 12/13:

N/A


Weigh-in #8 June 19/20:

N/A


Final weigh-in June 26/27:

N/A
---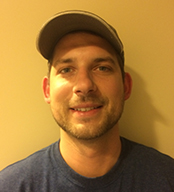 JADEN KUTZ
Competition Status:

ELIGIBLE


Body LBS % lost top 50?:

YES!


Body Fat % lost top 50?:

YES!


Weigh-in #1 (initial):

COMPLETE


Weigh-in #2 May 8/9:

COMPLETE


Weigh-in #3 May 15/16:

COMPLETE


Weigh-in #4 May 22/23:

COMPLETE


Weigh-in #5 May 29/30:

N/A


Weigh-in #6 June 5/6:

N/A


Weigh-in #7 June 12/13:

N/A


Weigh-in #8 June 19/20:

N/A


Final weigh-in June 26/27:

N/A
---

KEVIN LAMM
Competition Status:

ELIGIBLE


Body LBS % lost top 50?: NO
Body Fat % lost top 50?:

YES!


Weigh-in #1 (initial):

COMPLETE


Weigh-in #2 May 8/9:

COMPLETE


Weigh-in #3 May 15/16:

COMPLETE


Weigh-in #4 May 22/23:

COMPLETE


Weigh-in #5 May 29/30:

N/A


Weigh-in #6 June 5/6:

N/A


Weigh-in #7 June 12/13:

N/A


Weigh-in #8 June 19/20:

N/A


Final weigh-in June 26/27:

N/A
---

SARAH LANIER
Competition Status:

ELIGIBLE


Body LBS % lost top 50?: NO
Body Fat % lost top 50?:

NO


Weigh-in #1 (initial):

COMPLETE


Weigh-in #2 May 8/9:

COMPLETE


Weigh-in #3 May 15/16:

COMPLETE


Weigh-in #4 May 22/23:

COMPLETE


Weigh-in #5 May 29/30:

N/A


Weigh-in #6 June 5/6:

N/A


Weigh-in #7 June 12/13:

N/A


Weigh-in #8 June 19/20:

N/A


Final weigh-in June 26/27:

N/A
---

LYNN LARGENT
Competition Status:

ELIGIBLE


Body LBS % lost top 50?: NO
Body Fat % lost top 50?:

NO


Weigh-in #1 (initial):

COMPLETE


Weigh-in #2 May 8/9:

COMPLETE


Weigh-in #3 May 15/16:

COMPLETE


Weigh-in #4 May 22/23:

COMPLETE


Weigh-in #5 May 29/30:

N/A


Weigh-in #6 June 5/6:

N/A


Weigh-in #7 June 12/13:

N/A


Weigh-in #8 June 19/20:

N/A


Final weigh-in June 26/27:

N/A
---

MATTHEW LARGENT
Competition Status:

ELIGIBLE


Body LBS % lost top 50?: NO
Body Fat % lost top 50?:

NO


Weigh-in #1 (initial):

COMPLETE


Weigh-in #2 May 8/9:

COMPLETE


Weigh-in #3 May 15/16:

COMPLETE


Weigh-in #4 May 22/23:

COMPLETE


Weigh-in #5 May 29/30:

N/A


Weigh-in #6 June 5/6:

N/A


Weigh-in #7 June 12/13:

N/A


Weigh-in #8 June 19/20:

N/A


Final weigh-in June 26/27:

N/A
---

CHARLSYE LASTER
Competition Status:

ELIGIBLE


Body LBS % lost top 50?: NO
Body Fat % lost top 50?:

NO


Weigh-in #1 (initial):

COMPLETE


Weigh-in #2 May 8/9:

COMPLETE


Weigh-in #3 May 15/16:

COMPLETE


Weigh-in #4 May 22/23:

COMPLETE


Weigh-in #5 May 29/30:

N/A


Weigh-in #6 June 5/6:

N/A


Weigh-in #7 June 12/13:

N/A


Weigh-in #8 June 19/20:

N/A


Final weigh-in June 26/27:

N/A
---

MATTHEW LAWSON
Competition Status:

ELIGIBLE


Body LBS % lost top 50?: NO
Body Fat % lost top 50?:

NO


Weigh-in #1 (initial):

COMPLETE


Weigh-in #2 May 8/9:

COMPLETE


Weigh-in #3 May 15/16:

MISSED


Weigh-in #4 May 22/23:

MISSED


Weigh-in #5 May 29/30:

N/A


Weigh-in #6 June 5/6:

N/A


Weigh-in #7 June 12/13:

N/A


Weigh-in #8 June 19/20:

N/A


Final weigh-in June 26/27:

N/A
---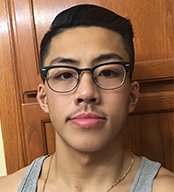 TIMMY LE
Competition Status:

ELIGIBLE


Body LBS % lost top 50?: NO
Body Fat % lost top 50?:

NO


Weigh-in #1 (initial):

COMPLETE


Weigh-in #2 May 8/9:

COMPLETE


Weigh-in #3 May 15/16:

COMPLETE


Weigh-in #4 May 22/23:

COMPLETE


Weigh-in #5 May 29/30:

N/A


Weigh-in #6 June 5/6:

N/A


Weigh-in #7 June 12/13:

N/A


Weigh-in #8 June 19/20:

N/A


Final weigh-in June 26/27:

N/A
---

JOHN LE
Competition Status:

ELIGIBLE


Body LBS % lost top 50?: NO
Body Fat % lost top 50?:

NO


Weigh-in #1 (initial):

COMPLETE


Weigh-in #2 May 8/9:

COMPLETE


Weigh-in #3 May 15/16:

COMPLETE


Weigh-in #4 May 22/23:

COMPLETE


Weigh-in #5 May 29/30:

N/A


Weigh-in #6 June 5/6:

N/A


Weigh-in #7 June 12/13:

N/A


Weigh-in #8 June 19/20:

N/A


Final weigh-in June 26/27:

N/A
---

CARLA LEE
Competition Status:

ELIGIBLE


Body LBS % lost top 50?: NO
Body Fat % lost top 50?:

NO


Weigh-in #1 (initial):

COMPLETE


Weigh-in #2 May 8/9:

COMPLETE


Weigh-in #3 May 15/16:

COMPLETE


Weigh-in #4 May 22/23:

MISSED


Weigh-in #5 May 29/30:

N/A


Weigh-in #6 June 5/6:

N/A


Weigh-in #7 June 12/13:

N/A


Weigh-in #8 June 19/20:

N/A


Final weigh-in June 26/27:

N/A
---

SARA LEMON
Competition Status:

ELIGIBLE


Body LBS % lost top 50?: NO
Body Fat % lost top 50?:

NO


Weigh-in #1 (initial):

COMPLETE


Weigh-in #2 May 8/9:

COMPLETE


Weigh-in #3 May 15/16:

COMPLETE


Weigh-in #4 May 22/23:

COMPLETE


Weigh-in #5 May 29/30:

N/A


Weigh-in #6 June 5/6:

N/A


Weigh-in #7 June 12/13:

N/A


Weigh-in #8 June 19/20:

N/A


Final weigh-in June 26/27:

N/A
---

JAIME LINARES
Competition Status:

ELIGIBLE


Body LBS % lost top 50?: NO
Body Fat % lost top 50?:

NO


Weigh-in #1 (initial):

COMPLETE


Weigh-in #2 May 8/9:

COMPLETE


Weigh-in #3 May 15/16:

COMPLETE


Weigh-in #4 May 22/23:

COMPLETE


Weigh-in #5 May 29/30:

N/A


Weigh-in #6 June 5/6:

N/A


Weigh-in #7 June 12/13:

N/A


Weigh-in #8 June 19/20:

N/A


Final weigh-in June 26/27:

N/A
---

MONICA LINARES
Competition Status:

ELIGIBLE


Body LBS % lost top 50?: NO
Body Fat % lost top 50?:

NO


Weigh-in #1 (initial):

COMPLETE


Weigh-in #2 May 8/9:

COMPLETE


Weigh-in #3 May 15/16:

MISSED


Weigh-in #4 May 22/23:

COMPLETE


Weigh-in #5 May 29/30:

N/A


Weigh-in #6 June 5/6:

N/A


Weigh-in #7 June 12/13:

N/A


Weigh-in #8 June 19/20:

N/A


Final weigh-in June 26/27:

N/A
---

STEPHANIE LINARES
Competition Status:

ELIGIBLE


Body LBS % lost top 50?: NO
Body Fat % lost top 50?:

NO


Weigh-in #1 (initial):

COMPLETE


Weigh-in #2 May 8/9:

COMPLETE


Weigh-in #3 May 15/16:

MISSED


Weigh-in #4 May 22/23:

COMPLETE


Weigh-in #5 May 29/30:

N/A


Weigh-in #6 June 5/6:

N/A


Weigh-in #7 June 12/13:

N/A


Weigh-in #8 June 19/20:

N/A


Final weigh-in June 26/27:

N/A
---

GRACE LINTON
Competition Status:

ELIGIBLE


Body LBS % lost top 50?: NO
Body Fat % lost top 50?:

NO


Weigh-in #1 (initial):

COMPLETE


Weigh-in #2 May 8/9:

COMPLETE


Weigh-in #3 May 15/16:

COMPLETE


Weigh-in #4 May 22/23:

COMPLETE


Weigh-in #5 May 29/30:

N/A


Weigh-in #6 June 5/6:

N/A


Weigh-in #7 June 12/13:

N/A


Weigh-in #8 June 19/20:

N/A


Final weigh-in June 26/27:

N/A
---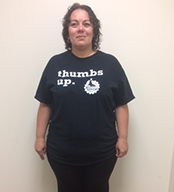 ESPERANZA LOEWEN
Competition Status:

ELIGIBLE


Body LBS % lost top 50?: NO
Body Fat % lost top 50?:

NO


Weigh-in #1 (initial):

COMPLETE


Weigh-in #2 May 8/9:

COMPLETE


Weigh-in #3 May 15/16:

COMPLETE


Weigh-in #4 May 22/23:

COMPLETE


Weigh-in #5 May 29/30:

N/A


Weigh-in #6 June 5/6:

N/A


Weigh-in #7 June 12/13:

N/A


Weigh-in #8 June 19/20:

N/A


Final weigh-in June 26/27:

N/A
---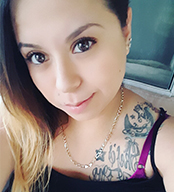 ANA LOPEZ
Competition Status:

ELIGIBLE


Body LBS % lost top 50?: NO
Body Fat % lost top 50?:

NO


Weigh-in #1 (initial):

COMPLETE


Weigh-in #2 May 8/9:

MISSED


Weigh-in #3 May 15/16:

COMPLETE


Weigh-in #4 May 22/23:

COMPLETE


Weigh-in #5 May 29/30:

N/A


Weigh-in #6 June 5/6:

N/A


Weigh-in #7 June 12/13:

N/A


Weigh-in #8 June 19/20:

N/A


Final weigh-in June 26/27:

N/A
---

CARLOS LOPEZ
Competition Status:

DISQUALIFIED


Body LBS % lost top 50?: NO
Body Fat % lost top 50?:

NO


Weigh-in #1 (initial):

COMPLETE


Weigh-in #2 May 8/9:

MISSED


Weigh-in #3 May 15/16:

MISSED


Weigh-in #4 May 22/23:

MISSED


Weigh-in #5 May 29/30:

N/A


Weigh-in #6 June 5/6:

N/A


Weigh-in #7 June 12/13:

N/A


Weigh-in #8 June 19/20:

N/A


Final weigh-in June 26/27:

N/A
---

JENNIFER LOPEZ
Competition Status:

ELIGIBLE


Body LBS % lost top 50?: NO
Body Fat % lost top 50?:

NO


Weigh-in #1 (initial):

COMPLETE


Weigh-in #2 May 8/9:

COMPLETE


Weigh-in #3 May 15/16:

MISSED


Weigh-in #4 May 22/23:

COMPLETE


Weigh-in #5 May 29/30:

N/A


Weigh-in #6 June 5/6:

N/A


Weigh-in #7 June 12/13:

N/A


Weigh-in #8 June 19/20:

N/A


Final weigh-in June 26/27:

N/A
---

LINDA LOPEZ
Competition Status:

ELIGIBLE


Body LBS % lost top 50?:

YES!


Body Fat % lost top 50?:

NO


Weigh-in #1 (initial):

COMPLETE


Weigh-in #2 May 8/9:

MISSED


Weigh-in #3 May 15/16:

COMPLETE


Weigh-in #4 May 22/23:

COMPLETE


Weigh-in #5 May 29/30:

N/A


Weigh-in #6 June 5/6:

N/A


Weigh-in #7 June 12/13:

N/A


Weigh-in #8 June 19/20:

N/A


Final weigh-in June 26/27:

N/A
---

PEYTON LOVE
Competition Status:

DISQUALIFIED


Body LBS % lost top 50?: NO
Body Fat % lost top 50?:

NO


Weigh-in #1 (initial):

COMPLETE


Weigh-in #2 May 8/9:

MISSED


Weigh-in #3 May 15/16:

MISSED


Weigh-in #4 May 22/23:

MISSED


Weigh-in #5 May 29/30:

N/A


Weigh-in #6 June 5/6:

N/A


Weigh-in #7 June 12/13:

N/A


Weigh-in #8 June 19/20:

N/A


Final weigh-in June 26/27:

N/A
---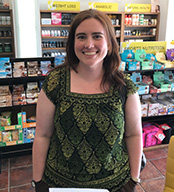 LYDIA LOVELAND
Competition Status:

ELIGIBLE


Body LBS % lost top 50?: NO
Body Fat % lost top 50?:

NO


Weigh-in #1 (initial):

COMPLETE


Weigh-in #2 May 8/9:

COMPLETE


Weigh-in #3 May 15/16:

COMPLETE


Weigh-in #4 May 22/23:

COMPLETE


Weigh-in #5 May 29/30:

N/A


Weigh-in #6 June 5/6:

N/A


Weigh-in #7 June 12/13:

N/A


Weigh-in #8 June 19/20:

N/A


Final weigh-in June 26/27:

N/A
---

RAMON LOYA
Competition Status:

ELIGIBLE


Body LBS % lost top 50?: NO
Body Fat % lost top 50?:

NO


Weigh-in #1 (initial):

COMPLETE


Weigh-in #2 May 8/9:

MISSED


Weigh-in #3 May 15/16:

COMPLETE


Weigh-in #4 May 22/23:

COMPLETE


Weigh-in #5 May 29/30:

N/A


Weigh-in #6 June 5/6:

N/A


Weigh-in #7 June 12/13:

N/A


Weigh-in #8 June 19/20:

N/A


Final weigh-in June 26/27:

N/A
---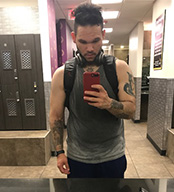 ANTHONY LOZADA
Competition Status:

ELIGIBLE


Body LBS % lost top 50?: NO
Body Fat % lost top 50?:

NO


Weigh-in #1 (initial):

COMPLETE


Weigh-in #2 May 8/9:

COMPLETE


Weigh-in #3 May 15/16:

COMPLETE


Weigh-in #4 May 22/23:

COMPLETE


Weigh-in #5 May 29/30:

N/A


Weigh-in #6 June 5/6:

N/A


Weigh-in #7 June 12/13:

N/A


Weigh-in #8 June 19/20:

N/A


Final weigh-in June 26/27:

N/A
---

THOMAS LUPER
Competition Status:

ELIGIBLE


Body LBS % lost top 50?: NO
Body Fat % lost top 50?:

NO


Weigh-in #1 (initial):

COMPLETE


Weigh-in #2 May 8/9:

MISSED


Weigh-in #3 May 15/16:

COMPLETE


Weigh-in #4 May 22/23:

COMPLETE


Weigh-in #5 May 29/30:

N/A


Weigh-in #6 June 5/6:

N/A


Weigh-in #7 June 12/13:

N/A


Weigh-in #8 June 19/20:

N/A


Final weigh-in June 26/27:

N/A
---

RAFAEL MANCERA
Competition Status:

ELIGIBLE


Body LBS % lost top 50?: NO
Body Fat % lost top 50?:

NO


Weigh-in #1 (initial):

COMPLETE


Weigh-in #2 May 8/9:

MISSED


Weigh-in #3 May 15/16:

COMPLETE


Weigh-in #4 May 22/23:

COMPLETE


Weigh-in #5 May 29/30:

N/A


Weigh-in #6 June 5/6:

N/A


Weigh-in #7 June 12/13:

N/A


Weigh-in #8 June 19/20:

N/A


Final weigh-in June 26/27:

N/A
---

JUAN MARES
Competition Status:

DISQUALIFIED


Body LBS % lost top 50?: NO
Body Fat % lost top 50?:

NO


Weigh-in #1 (initial):

COMPLETE


Weigh-in #2 May 8/9:

MISSED


Weigh-in #3 May 15/16:

MISSED


Weigh-in #4 May 22/23:

MISSED


Weigh-in #5 May 29/30:

N/A


Weigh-in #6 June 5/6:

N/A


Weigh-in #7 June 12/13:

N/A


Weigh-in #8 June 19/20:

N/A


Final weigh-in June 26/27:

N/A
---

LUCAS MARSH
Competition Status:

ELIGIBLE


Body LBS % lost top 50?:

YES!


Body Fat % lost top 50?:

NO


Weigh-in #1 (initial):

COMPLETE


Weigh-in #2 May 8/9:

COMPLETE


Weigh-in #3 May 15/16:

COMPLETE


Weigh-in #4 May 22/23:

COMPLETE


Weigh-in #5 May 29/30:

N/A


Weigh-in #6 June 5/6:

N/A


Weigh-in #7 June 12/13:

N/A


Weigh-in #8 June 19/20:

N/A


Final weigh-in June 26/27:

N/A
---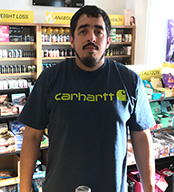 ZACH MARTIN
Competition Status:

ELIGIBLE


Body LBS % lost top 50?: NO
Body Fat % lost top 50?:

NO


Weigh-in #1 (initial):

COMPLETE


Weigh-in #2 May 8/9:

COMPLETE


Weigh-in #3 May 15/16:

COMPLETE


Weigh-in #4 May 22/23:

COMPLETE


Weigh-in #5 May 29/30:

N/A


Weigh-in #6 June 5/6:

N/A


Weigh-in #7 June 12/13:

N/A


Weigh-in #8 June 19/20:

N/A


Final weigh-in June 26/27:

N/A
---

NICK MARTINEZ
Competition Status:

DISQUALIFIED


Body LBS % lost top 50?: NO
Body Fat % lost top 50?:

NO


Weigh-in #1 (initial):

COMPLETE


Weigh-in #2 May 8/9:

MISSED


Weigh-in #3 May 15/16:

MISSED


Weigh-in #4 May 22/23:

MISSED


Weigh-in #5 May 29/30:

N/A


Weigh-in #6 June 5/6:

N/A


Weigh-in #7 June 12/13:

N/A


Weigh-in #8 June 19/20:

N/A


Final weigh-in June 26/27:

N/A
---

KIM MARTINEZ
Competition Status:

ELIGIBLE


Body LBS % lost top 50?: NO
Body Fat % lost top 50?:

NO


Weigh-in #1 (initial):

COMPLETE


Weigh-in #2 May 8/9:

COMPLETE


Weigh-in #3 May 15/16:

COMPLETE


Weigh-in #4 May 22/23:

MISSED


Weigh-in #5 May 29/30:

N/A


Weigh-in #6 June 5/6:

N/A


Weigh-in #7 June 12/13:

N/A


Weigh-in #8 June 19/20:

N/A


Final weigh-in June 26/27:

N/A
---

AMANDA MAUPIN
Competition Status:

ELIGIBLE


Body LBS % lost top 50?: NO
Body Fat % lost top 50?:

NO


Weigh-in #1 (initial):

COMPLETE


Weigh-in #2 May 8/9:

COMPLETE


Weigh-in #3 May 15/16:

COMPLETE


Weigh-in #4 May 22/23:

COMPLETE


Weigh-in #5 May 29/30:

N/A


Weigh-in #6 June 5/6:

N/A


Weigh-in #7 June 12/13:

N/A


Weigh-in #8 June 19/20:

N/A


Final weigh-in June 26/27:

N/A
---

ASHLEE MCADAM
Competition Status:

ELIGIBLE


Body LBS % lost top 50?: NO
Body Fat % lost top 50?:

NO


Weigh-in #1 (initial):

COMPLETE


Weigh-in #2 May 8/9:

COMPLETE


Weigh-in #3 May 15/16:

MISSED


Weigh-in #4 May 22/23:

MISSED


Weigh-in #5 May 29/30:

N/A


Weigh-in #6 June 5/6:

N/A


Weigh-in #7 June 12/13:

N/A


Weigh-in #8 June 19/20:

N/A


Final weigh-in June 26/27:

N/A
---

SUSAN MCCOY
Competition Status:

ELIGIBLE


Body LBS % lost top 50?: NO
Body Fat % lost top 50?:

NO


Weigh-in #1 (initial):

COMPLETE


Weigh-in #2 May 8/9:

COMPLETE


Weigh-in #3 May 15/16:

COMPLETE


Weigh-in #4 May 22/23:

MISSED


Weigh-in #5 May 29/30:

N/A


Weigh-in #6 June 5/6:

N/A


Weigh-in #7 June 12/13:

N/A


Weigh-in #8 June 19/20:

N/A


Final weigh-in June 26/27:

N/A
---

SHEILA MCCRAY
Competition Status:

ELIGIBLE


Body LBS % lost top 50?: NO
Body Fat % lost top 50?:

NO


Weigh-in #1 (initial):

COMPLETE


Weigh-in #2 May 8/9:

COMPLETE


Weigh-in #3 May 15/16:

COMPLETE


Weigh-in #4 May 22/23:

COMPLETE


Weigh-in #5 May 29/30:

N/A


Weigh-in #6 June 5/6:

N/A


Weigh-in #7 June 12/13:

N/A


Weigh-in #8 June 19/20:

N/A


Final weigh-in June 26/27:

N/A
---

JEANETTE MCCRAY
Competition Status:

ELIGIBLE


Body LBS % lost top 50?: NO
Body Fat % lost top 50?:

NO


Weigh-in #1 (initial):

COMPLETE


Weigh-in #2 May 8/9:

COMPLETE


Weigh-in #3 May 15/16:

MISSED


Weigh-in #4 May 22/23:

MISSED


Weigh-in #5 May 29/30:

N/A


Weigh-in #6 June 5/6:

N/A


Weigh-in #7 June 12/13:

N/A


Weigh-in #8 June 19/20:

N/A


Final weigh-in June 26/27:

N/A
---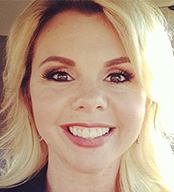 KIMBERLY MCDOWELL
Competition Status:

ELIGIBLE


Body LBS % lost top 50?: NO
Body Fat % lost top 50?:

NO


Weigh-in #1 (initial):

COMPLETE


Weigh-in #2 May 8/9:

COMPLETE


Weigh-in #3 May 15/16:

MISSED


Weigh-in #4 May 22/23:

COMPLETE


Weigh-in #5 May 29/30:

N/A


Weigh-in #6 June 5/6:

N/A


Weigh-in #7 June 12/13:

N/A


Weigh-in #8 June 19/20:

N/A


Final weigh-in June 26/27:

N/A
---

PATRICE MCPHERSON
Competition Status:

DISQUALIFIED


Body LBS % lost top 50?: NO
Body Fat % lost top 50?:

NO


Weigh-in #1 (initial):

COMPLETE


Weigh-in #2 May 8/9:

MISSED


Weigh-in #3 May 15/16:

MISSED


Weigh-in #4 May 22/23:

MISSED


Weigh-in #5 May 29/30:

N/A


Weigh-in #6 June 5/6:

N/A


Weigh-in #7 June 12/13:

N/A


Weigh-in #8 June 19/20:

N/A


Final weigh-in June 26/27:

N/A
---

KIM MENGES
Competition Status:

ELIGIBLE


Body LBS % lost top 50?: NO
Body Fat % lost top 50?:

YES!


Weigh-in #1 (initial):

COMPLETE


Weigh-in #2 May 8/9:

COMPLETE


Weigh-in #3 May 15/16:

MISSED


Weigh-in #4 May 22/23:

MISSED


Weigh-in #5 May 29/30:

N/A


Weigh-in #6 June 5/6:

N/A


Weigh-in #7 June 12/13:

N/A


Weigh-in #8 June 19/20:

N/A


Final weigh-in June 26/27:

N/A
---

TIM MERTZ
Competition Status:

ELIGIBLE


Body LBS % lost top 50?: NO
Body Fat % lost top 50?:

NO


Weigh-in #1 (initial):

COMPLETE


Weigh-in #2 May 8/9:

COMPLETE


Weigh-in #3 May 15/16:

MISSED


Weigh-in #4 May 22/23:

COMPLETE


Weigh-in #5 May 29/30:

N/A


Weigh-in #6 June 5/6:

N/A


Weigh-in #7 June 12/13:

N/A


Weigh-in #8 June 19/20:

N/A


Final weigh-in June 26/27:

N/A
---

JONATHAN MESTA
Competition Status:

ELIGIBLE


Body LBS % lost top 50?: NO
Body Fat % lost top 50?:

YES


Weigh-in #1 (initial):

COMPLETE


Weigh-in #2 May 8/9:

COMPLETE


Weigh-in #3 May 15/16:

COMPLETE


Weigh-in #4 May 22/23:

COMPLETE


Weigh-in #5 May 29/30:

N/A


Weigh-in #6 June 5/6:

N/A


Weigh-in #7 June 12/13:

N/A


Weigh-in #8 June 19/20:

N/A


Final weigh-in June 26/27:

N/A
---

LEE MILLER
Competition Status:

ELIGIBLE


Body LBS % lost top 50?: NO
Body Fat % lost top 50?:

NO


Weigh-in #1 (initial):

COMPLETE


Weigh-in #2 May 8/9:

COMPLETE


Weigh-in #3 May 15/16:

COMPLETE


Weigh-in #4 May 22/23:

COMPLETE


Weigh-in #5 May 29/30:

N/A


Weigh-in #6 June 5/6:

N/A


Weigh-in #7 June 12/13:

N/A


Weigh-in #8 June 19/20:

N/A


Final weigh-in June 26/27:

N/A
---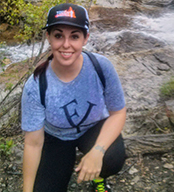 RACHAEL MIRANDA
Competition Status:

ELIGIBLE


Body LBS % lost top 50?: NO
Body Fat % lost top 50?:

NO


Weigh-in #1 (initial):

COMPLETE


Weigh-in #2 May 8/9:

COMPLETE


Weigh-in #3 May 15/16:

COMPLETE


Weigh-in #4 May 22/23:

COMPLETE


Weigh-in #5 May 29/30:

N/A


Weigh-in #6 June 5/6:

N/A


Weigh-in #7 June 12/13:

N/A


Weigh-in #8 June 19/20:

N/A


Final weigh-in June 26/27:

N/A
---

ANGEL MONCAYO
Competition Status:

ELIGIBLE


Body LBS % lost top 50?: NO
Body Fat % lost top 50?:

NO


Weigh-in #1 (initial):

COMPLETE


Weigh-in #2 May 8/9:

MISSED


Weigh-in #3 May 15/16:

COMPLETE


Weigh-in #4 May 22/23:

COMPLETE


Weigh-in #5 May 29/30:

N/A


Weigh-in #6 June 5/6:

N/A


Weigh-in #7 June 12/13:

N/A


Weigh-in #8 June 19/20:

N/A


Final weigh-in June 26/27:

N/A
---

MYCHALA MONEY
Competition Status:

ELIGIBLE


Body LBS % lost top 50?: NO
Body Fat % lost top 50?:

NO


Weigh-in #1 (initial):

COMPLETE


Weigh-in #2 May 8/9:

COMPLETE


Weigh-in #3 May 15/16:

COMPLETE


Weigh-in #4 May 22/23:

COMPLETE


Weigh-in #5 May 29/30:

N/A


Weigh-in #6 June 5/6:

N/A


Weigh-in #7 June 12/13:

N/A


Weigh-in #8 June 19/20:

N/A


Final weigh-in June 26/27:

N/A
---

CARLOS MORENO
Competition Status:

ELIGIBLE


Body LBS % lost top 50?:

NO


Body Fat % lost top 50?:

NO


Weigh-in #1 (initial):

COMPLETE


Weigh-in #2 May 8/9:

COMPLETE


Weigh-in #3 May 15/16:

COMPLETE


Weigh-in #4 May 22/23:

COMPLETE


Weigh-in #5 May 29/30:

N/A


Weigh-in #6 June 5/6:

N/A


Weigh-in #7 June 12/13:

N/A


Weigh-in #8 June 19/20:

N/A


Final weigh-in June 26/27:

N/A
---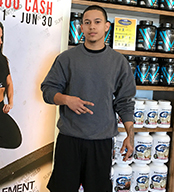 LUIS MORENO
Competition Status:

ELIGIBLE


Body LBS % lost top 50?: NO
Body Fat % lost top 50?:

NO


Weigh-in #1 (initial):

COMPLETE


Weigh-in #2 May 8/9:

MISSED


Weigh-in #3 May 15/16:

COMPLETE


Weigh-in #4 May 22/23:

COMPLETE


Weigh-in #5 May 29/30:

N/A


Weigh-in #6 June 5/6:

N/A


Weigh-in #7 June 12/13:

N/A


Weigh-in #8 June 19/20:

N/A


Final weigh-in June 26/27:

N/A
---

MONICA MORENO
Competition Status:

ELIGIBLE


Body LBS % lost top 50?: NO
Body Fat % lost top 50?:

NO


Weigh-in #1 (initial):

COMPLETE


Weigh-in #2 May 8/9:

COMPLETE


Weigh-in #3 May 15/16:

COMPLETE


Weigh-in #4 May 22/23:

COMPLETE


Weigh-in #5 May 29/30:

N/A


Weigh-in #6 June 5/6:

N/A


Weigh-in #7 June 12/13:

N/A


Weigh-in #8 June 19/20:

N/A


Final weigh-in June 26/27:

N/A
---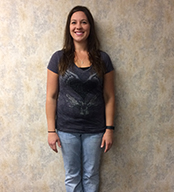 FELICIA MORRIS
Competition Status:

ELIGIBLE


Body LBS % lost top 50?: NO
Body Fat % lost top 50?:

NO


Weigh-in #1 (initial):

COMPLETE


Weigh-in #2 May 8/9:

COMPLETE


Weigh-in #3 May 15/16:

COMPLETE


Weigh-in #4 May 22/23:

COMPLETE


Weigh-in #5 May 29/30:

N/A


Weigh-in #6 June 5/6:

N/A


Weigh-in #7 June 12/13:

N/A


Weigh-in #8 June 19/20:

N/A


Final weigh-in June 26/27:

N/A
---

SANDRA MORRIS
Competition Status:

ELIGIBLE


Body LBS % lost top 50?: NO
Body Fat % lost top 50?:

NO


Weigh-in #1 (initial):

COMPLETE


Weigh-in #2 May 8/9:

COMPLETE


Weigh-in #3 May 15/16:

COMPLETE


Weigh-in #4 May 22/23:

MISSED


Weigh-in #5 May 29/30:

N/A


Weigh-in #6 June 5/6:

N/A


Weigh-in #7 June 12/13:

N/A


Weigh-in #8 June 19/20:

N/A


Final weigh-in June 26/27:

N/A
---

TYLER MOSHER
Competition Status:

ELIGIBLE


Body LBS % lost top 50?:

NO


Body Fat % lost top 50?:

NO


Weigh-in #1 (initial):

COMPLETE


Weigh-in #2 May 8/9:

COMPLETE


Weigh-in #3 May 15/16:

COMPLETE


Weigh-in #4 May 22/23:

COMPLETE


Weigh-in #5 May 29/30:

N/A


Weigh-in #6 June 5/6:

N/A


Weigh-in #7 June 12/13:

N/A


Weigh-in #8 June 19/20:

N/A


Final weigh-in June 26/27:

N/A
---

ARDEN MOUANGDY
Competition Status:

ELIGIBLE


Body LBS % lost top 50?: NO
Body Fat % lost top 50?:

NO


Weigh-in #1 (initial):

COMPLETE


Weigh-in #2 May 8/9:

MISSED


Weigh-in #3 May 15/16:

COMPLETE


Weigh-in #4 May 22/23:

COMPLETE


Weigh-in #5 May 29/30:

N/A


Weigh-in #6 June 5/6:

N/A


Weigh-in #7 June 12/13:

N/A


Weigh-in #8 June 19/20:

N/A


Final weigh-in June 26/27:

N/A
---

ANGEL MUNOZ
Competition Status:

ELIGIBLE


Body LBS % lost top 50?: NO
Body Fat % lost top 50?:

NO


Weigh-in #1 (initial):

COMPLETE


Weigh-in #2 May 8/9:

COMPLETE


Weigh-in #3 May 15/16:

COMPLETE


Weigh-in #4 May 22/23:

MISSED


Weigh-in #5 May 29/30:

N/A


Weigh-in #6 June 5/6:

N/A


Weigh-in #7 June 12/13:

N/A


Weigh-in #8 June 19/20:

N/A


Final weigh-in June 26/27:

N/A
---

JESSE MURSCH
Competition Status:

ELIGIBLE


Body LBS % lost top 50?: NO
Body Fat % lost top 50?:

NO


Weigh-in #1 (initial):

COMPLETE


Weigh-in #2 May 8/9:

COMPLETE


Weigh-in #3 May 15/16:

MISSED


Weigh-in #4 May 22/23:

COMPLETE


Weigh-in #5 May 29/30:

N/A


Weigh-in #6 June 5/6:

N/A


Weigh-in #7 June 12/13:

N/A


Weigh-in #8 June 19/20:

N/A


Final weigh-in June 26/27:

N/A
---

DANA MUSSER
Competition Status:

ELIGIBLE


Body LBS % lost top 50?: NO
Body Fat % lost top 50?:

NO


Weigh-in #1 (initial):

COMPLETE


Weigh-in #2 May 8/9:

MISSED


Weigh-in #3 May 15/16:

COMPLETE


Weigh-in #4 May 22/23:

COMPLETE


Weigh-in #5 May 29/30:

N/A


Weigh-in #6 June 5/6:

N/A


Weigh-in #7 June 12/13:

N/A


Weigh-in #8 June 19/20:

N/A


Final weigh-in June 26/27:

N/A
---

CARLY MYERS
Competition Status:

ELIGIBLE


Body LBS % lost top 50?: NO
Body Fat % lost top 50?:

NO


Weigh-in #1 (initial):

COMPLETE


Weigh-in #2 May 8/9:

COMPLETE


Weigh-in #3 May 15/16:

COMPLETE


Weigh-in #4 May 22/23:

COMPLETE


Weigh-in #5 May 29/30:

N/A


Weigh-in #6 June 5/6:

N/A


Weigh-in #7 June 12/13:

N/A


Weigh-in #8 June 19/20:

N/A


Final weigh-in June 26/27:

N/A
---

JEREMY MYERS
Competition Status:

ELIGIBLE


Body LBS % lost top 50?: NO
Body Fat % lost top 50?:

NO


Weigh-in #1 (initial):

COMPLETE


Weigh-in #2 May 8/9:

COMPLETE


Weigh-in #3 May 15/16:

COMPLETE


Weigh-in #4 May 22/23:

COMPLETE


Weigh-in #5 May 29/30:

N/A


Weigh-in #6 June 5/6:

N/A


Weigh-in #7 June 12/13:

N/A


Weigh-in #8 June 19/20:

N/A


Final weigh-in June 26/27:

N/A
---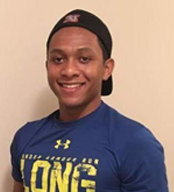 JOHNSON NGUYEN
Competition Status:

ELIGIBLE


Body LBS % lost top 50?: NO
Body Fat % lost top 50?:

NO


Weigh-in #1 (initial):

COMPLETE


Weigh-in #2 May 8/9:

COMPLETE


Weigh-in #3 May 15/16:

COMPLETE


Weigh-in #4 May 22/23:

COMPLETE


Weigh-in #5 May 29/30:

N/A


Weigh-in #6 June 5/6:

N/A


Weigh-in #7 June 12/13:

N/A


Weigh-in #8 June 19/20:

N/A


Final weigh-in June 26/27:

N/A
---

KIM NIELAND
Competition Status:

ELIGIBLE


Body LBS % lost top 50?: NO
Body Fat % lost top 50?:

NO


Weigh-in #1 (initial):

COMPLETE


Weigh-in #2 May 8/9:

COMPLETE


Weigh-in #3 May 15/16:

COMPLETE


Weigh-in #4 May 22/23:

COMPLETE


Weigh-in #5 May 29/30:

N/A


Weigh-in #6 June 5/6:

N/A


Weigh-in #7 June 12/13:

N/A


Weigh-in #8 June 19/20:

N/A


Final weigh-in June 26/27:

N/A
---

ZACH NOLAN
Competition Status:

ELIGIBLE


Body LBS % lost top 50?:

YES!


Body Fat % lost top 50?:

NO


Weigh-in #1 (initial):

COMPLETE


Weigh-in #2 May 8/9:

COMPLETE


Weigh-in #3 May 15/16:

COMPLETE


Weigh-in #4 May 22/23:

COMPLETE


Weigh-in #5 May 29/30:

N/A


Weigh-in #6 June 5/6:

N/A


Weigh-in #7 June 12/13:

N/A


Weigh-in #8 June 19/20:

N/A


Final weigh-in June 26/27:

N/A
---

ERICA NOLAND
Competition Status:

ELIGIBLE


Body LBS % lost top 50?:

YES!


Body Fat % lost top 50?:

NO


Weigh-in #1 (initial):

COMPLETE


Weigh-in #2 May 8/9:

COMPLETE


Weigh-in #3 May 15/16:

COMPLETE


Weigh-in #4 May 22/23:

COMPLETE


Weigh-in #5 May 29/30:

N/A


Weigh-in #6 June 5/6:

N/A


Weigh-in #7 June 12/13:

N/A


Weigh-in #8 June 19/20:

N/A


Final weigh-in June 26/27:

N/A
---

JOHNATHAN NOLD
Competition Status:

ELIGIBLE


Body LBS % lost top 50?: NO
Body Fat % lost top 50?:

NO


Weigh-in #1 (initial):

COMPLETE


Weigh-in #2 May 8/9:

COMPLETE


Weigh-in #3 May 15/16:

COMPLETE


Weigh-in #4 May 22/23:

COMPLETE


Weigh-in #5 May 29/30:

N/A


Weigh-in #6 June 5/6:

N/A


Weigh-in #7 June 12/13:

N/A


Weigh-in #8 June 19/20:

N/A


Final weigh-in June 26/27:

N/A
---

ROBERTO NUNEZ
Competition Status:

ELIGIBLE


Body LBS % lost top 50?: NO
Body Fat % lost top 50?:

NO


Weigh-in #1 (initial):

COMPLETE


Weigh-in #2 May 8/9:

COMPLETE


Weigh-in #3 May 15/16:

COMPLETE


Weigh-in #4 May 22/23:

COMPLETE


Weigh-in #5 May 29/30:

N/A


Weigh-in #6 June 5/6:

N/A


Weigh-in #7 June 12/13:

N/A


Weigh-in #8 June 19/20:

N/A


Final weigh-in June 26/27:

N/A
---

ERIK NYGAARD
Competition Status:

ELIGIBLE


Body LBS % lost top 50?: NO
Body Fat % lost top 50?:

NO


Weigh-in #1 (initial):

COMPLETE


Weigh-in #2 May 8/9:

COMPLETE


Weigh-in #3 May 15/16:

MISSED


Weigh-in #4 May 22/23:

COMPLETE


Weigh-in #5 May 29/30:

N/A


Weigh-in #6 June 5/6:

N/A


Weigh-in #7 June 12/13:

N/A


Weigh-in #8 June 19/20:

N/A


Final weigh-in June 26/27:

N/A
---

LINDSIE NYGAARD
Competition Status:

ELIGIBLE


Body LBS % lost top 50?: NO
Body Fat % lost top 50?:

NO


Weigh-in #1 (initial):

COMPLETE


Weigh-in #2 May 8/9:

COMPLETE


Weigh-in #3 May 15/16:

MISSED


Weigh-in #4 May 22/23:

COMPLETE


Weigh-in #5 May 29/30:

N/A


Weigh-in #6 June 5/6:

N/A


Weigh-in #7 June 12/13:

N/A


Weigh-in #8 June 19/20:

N/A


Final weigh-in June 26/27:

N/A
---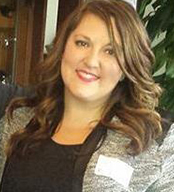 TRACEE OGRADY
Competition Status:

ELIGIBLE


Body LBS % lost top 50?: NO
Body Fat % lost top 50?:

NO


Weigh-in #1 (initial):

COMPLETE


Weigh-in #2 May 8/9:

COMPLETE


Weigh-in #3 May 15/16:

COMPLETE


Weigh-in #4 May 22/23:

COMPLETE


Weigh-in #5 May 29/30:

N/A


Weigh-in #6 June 5/6:

N/A


Weigh-in #7 June 12/13:

N/A


Weigh-in #8 June 19/20:

N/A


Final weigh-in June 26/27:

N/A
---

LYNETTE OJEDA
Competition Status:

ELIGIBLE


Body LBS % lost top 50?:

YES!


Body Fat % lost top 50?:

NO


Weigh-in #1 (initial):

COMPLETE


Weigh-in #2 May 8/9:

COMPLETE


Weigh-in #3 May 15/16:

COMPLETE


Weigh-in #4 May 22/23:

COMPLETE


Weigh-in #5 May 29/30:

N/A


Weigh-in #6 June 5/6:

N/A


Weigh-in #7 June 12/13:

N/A


Weigh-in #8 June 19/20:

N/A


Final weigh-in June 26/27:

N/A
---

ERICA OLIPHANT
Competition Status:

ELIGIBLE


Body LBS % lost top 50?:

YES!


Body Fat % lost top 50?:

NO


Weigh-in #1 (initial):

COMPLETE


Weigh-in #2 May 8/9:

COMPLETE


Weigh-in #3 May 15/16:

COMPLETE


Weigh-in #4 May 22/23:

COMPLETE


Weigh-in #5 May 29/30:

N/A


Weigh-in #6 June 5/6:

N/A


Weigh-in #7 June 12/13:

N/A


Weigh-in #8 June 19/20:

N/A


Final weigh-in June 26/27:

N/A
---

MACHEN OLSEN
Competition Status:

ELIGIBLE


Body LBS % lost top 50?: NO
Body Fat % lost top 50?:

NO


Weigh-in #1 (initial):

COMPLETE


Weigh-in #2 May 8/9:

COMPLETE


Weigh-in #3 May 15/16:

COMPLETE


Weigh-in #4 May 22/23:

COMPLETE


Weigh-in #5 May 29/30:

N/A


Weigh-in #6 June 5/6:

N/A


Weigh-in #7 June 12/13:

N/A


Weigh-in #8 June 19/20:

N/A


Final weigh-in June 26/27:

N/A
---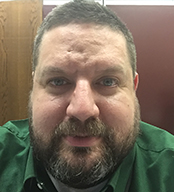 ANGEL ORTIZ
Competition Status:

ELIGIBLE


Body LBS % lost top 50?:

YES!


Body Fat % lost top 50?:

NO


Weigh-in #1 (initial):

COMPLETE


Weigh-in #2 May 8/9:

COMPLETE


Weigh-in #3 May 15/16:

COMPLETE


Weigh-in #4 May 22/23:

COMPLETE


Weigh-in #5 May 29/30:

N/A


Weigh-in #6 June 5/6:

N/A


Weigh-in #7 June 12/13:

N/A


Weigh-in #8 June 19/20:

N/A


Final weigh-in June 26/27:

N/A
---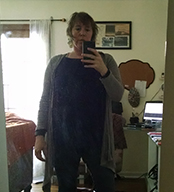 SARAH OSBORN
Competition Status:

ELIGIBLE


Body LBS % lost top 50?: NO
Body Fat % lost top 50?:

NO


Weigh-in #1 (initial):

COMPLETE


Weigh-in #2 May 8/9:

COMPLETE


Weigh-in #3 May 15/16:

COMPLETE


Weigh-in #4 May 22/23:

MISSED


Weigh-in #5 May 29/30:

N/A


Weigh-in #6 June 5/6:

N/A


Weigh-in #7 June 12/13:

N/A


Weigh-in #8 June 19/20:

N/A


Final weigh-in June 26/27:

N/A
---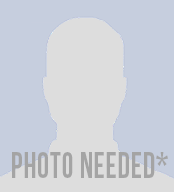 TYRICE OTT
Competition Status:

ELIGIBLE


Body LBS % lost top 50?: NO
Body Fat % lost top 50?:

NO


Weigh-in #1 (initial):

COMPLETE


Weigh-in #2 May 8/9:

COMPLETE


Weigh-in #3 May 15/16:

COMPLETE


Weigh-in #4 May 22/23:

COMPLETE


Weigh-in #5 May 29/30:

N/A


Weigh-in #6 June 5/6:

N/A


Weigh-in #7 June 12/13:

N/A


Weigh-in #8 June 19/20:

N/A


Final weigh-in June 26/27:

N/A
---

MELISSA PARK
Competition Status:

ELIGIBLE


Body LBS % lost top 50?: NO
Body Fat % lost top 50?:

NO


Weigh-in #1 (initial):

COMPLETE


Weigh-in #2 May 8/9:

COMPLETE


Weigh-in #3 May 15/16:

MISSED


Weigh-in #4 May 22/23:

COMPLETE


Weigh-in #5 May 29/30:

N/A


Weigh-in #6 June 5/6:

N/A


Weigh-in #7 June 12/13:

N/A


Weigh-in #8 June 19/20:

N/A


Final weigh-in June 26/27:

N/A
---

JASON PARRA
Competition Status:

ELIGIBLE


Body LBS % lost top 50?:

YES!


Body Fat % lost top 50?:

YES!


Weigh-in #1 (initial):

COMPLETE


Weigh-in #2 May 8/9:

COMPLETE


Weigh-in #3 May 15/16:

COMPLETE


Weigh-in #4 May 22/23:

MISSED


Weigh-in #5 May 29/30:

N/A


Weigh-in #6 June 5/6:

N/A


Weigh-in #7 June 12/13:

N/A


Weigh-in #8 June 19/20:

N/A


Final weigh-in June 26/27:

N/A
---

REGINA PARRA
Competition Status:

ELIGIBLE


Body LBS % lost top 50?: NO
Body Fat % lost top 50?:

NO


Weigh-in #1 (initial):

COMPLETE


Weigh-in #2 May 8/9:

COMPLETE


Weigh-in #3 May 15/16:

COMPLETE


Weigh-in #4 May 22/23:

MISSED


Weigh-in #5 May 29/30:

N/A


Weigh-in #6 June 5/6:

N/A


Weigh-in #7 June 12/13:

N/A


Weigh-in #8 June 19/20:

N/A


Final weigh-in June 26/27:

N/A
---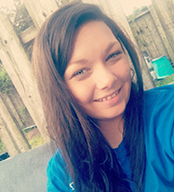 ANNIKA PATRICK
Competition Status:

ELIGIBLE


Body LBS % lost top 50?: NO
Body Fat % lost top 50?:

NO


Weigh-in #1 (initial):

COMPLETE


Weigh-in #2 May 8/9:

MISSED


Weigh-in #3 May 15/16:

COMPLETE


Weigh-in #4 May 22/23:

COMPLETE


Weigh-in #5 May 29/30:

N/A


Weigh-in #6 June 5/6:

N/A


Weigh-in #7 June 12/13:

N/A


Weigh-in #8 June 19/20:

N/A


Final weigh-in June 26/27:

N/A
---

JAZMINE PAUL
Competition Status:

ELIGIBLE


Body LBS % lost top 50?: NO
Body Fat % lost top 50?:

NO


Weigh-in #1 (initial):

COMPLETE


Weigh-in #2 May 8/9:

COMPLETE


Weigh-in #3 May 15/16:

COMPLETE


Weigh-in #4 May 22/23:

COMPLETE


Weigh-in #5 May 29/30:

N/A


Weigh-in #6 June 5/6:

N/A


Weigh-in #7 June 12/13:

N/A


Weigh-in #8 June 19/20:

N/A


Final weigh-in June 26/27:

N/A
---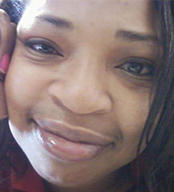 KELLEY PAUL
Competition Status:

ELIGIBLE


Body LBS % lost top 50?: NO
Body Fat % lost top 50?:

NO


Weigh-in #1 (initial):

COMPLETE


Weigh-in #2 May 8/9:

COMPLETE


Weigh-in #3 May 15/16:

COMPLETE


Weigh-in #4 May 22/23:

COMPLETE


Weigh-in #5 May 29/30:

N/A


Weigh-in #6 June 5/6:

N/A


Weigh-in #7 June 12/13:

N/A


Weigh-in #8 June 19/20:

N/A


Final weigh-in June 26/27:

N/A
---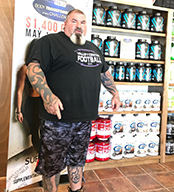 JASON PAYNE
Competition Status:

ELIGIBLE


Body LBS % lost top 50?:

YES!


Body Fat % lost top 50?:

NO


Weigh-in #1 (initial):

COMPLETE


Weigh-in #2 May 8/9:

COMPLETE


Weigh-in #3 May 15/16:

COMPLETE


Weigh-in #4 May 22/23:

COMPLETE


Weigh-in #5 May 29/30:

N/A


Weigh-in #6 June 5/6:

N/A


Weigh-in #7 June 12/13:

N/A


Weigh-in #8 June 19/20:

N/A


Final weigh-in June 26/27:

N/A
---

CRYSTLE PEREZ
Competition Status:

ELIGIBLE


Body LBS % lost top 50?: NO
Body Fat % lost top 50?:

NO


Weigh-in #1 (initial):

COMPLETE


Weigh-in #2 May 8/9:

COMPLETE


Weigh-in #3 May 15/16:

COMPLETE


Weigh-in #4 May 22/23:

MISSED


Weigh-in #5 May 29/30:

N/A


Weigh-in #6 June 5/6:

N/A


Weigh-in #7 June 12/13:

N/A


Weigh-in #8 June 19/20:

N/A


Final weigh-in June 26/27:

N/A
---

MARY PEREZ
Competition Status:

ELIGIBLE


Body LBS % lost top 50?: NO
Body Fat % lost top 50?:

NO


Weigh-in #1 (initial):

COMPLETE


Weigh-in #2 May 8/9:

COMPLETE


Weigh-in #3 May 15/16:

MISSED


Weigh-in #4 May 22/23:

COMPLETE


Weigh-in #5 May 29/30:

N/A


Weigh-in #6 June 5/6:

N/A


Weigh-in #7 June 12/13:

N/A


Weigh-in #8 June 19/20:

N/A


Final weigh-in June 26/27:

N/A
---

DEREK PERRY
Competition Status:

ELIGIBLE


Body LBS % lost top 50?: NO
Body Fat % lost top 50?:

NO


Weigh-in #1 (initial):

COMPLETE


Weigh-in #2 May 8/9:

COMPLETE


Weigh-in #3 May 15/16:

MISSED


Weigh-in #4 May 22/23:

MISSED


Weigh-in #5 May 29/30:

N/A


Weigh-in #6 June 5/6:

N/A


Weigh-in #7 June 12/13:

N/A


Weigh-in #8 June 19/20:

N/A


Final weigh-in June 26/27:

N/A
---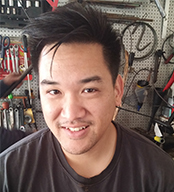 JAMES PHAM
Competition Status:

ELIGIBLE


Body LBS % lost top 50?: NO
Body Fat % lost top 50?:

NO


Weigh-in #1 (initial):

COMPLETE


Weigh-in #2 May 8/9:

COMPLETE


Weigh-in #3 May 15/16:

COMPLETE


Weigh-in #4 May 22/23:

COMPLETE


Weigh-in #5 May 29/30:

N/A


Weigh-in #6 June 5/6:

N/A


Weigh-in #7 June 12/13:

N/A


Weigh-in #8 June 19/20:

N/A


Final weigh-in June 26/27:

N/A
---

THAO PHAM
Competition Status:

ELIGIBLE


Body LBS % lost top 50?: NO
Body Fat % lost top 50?:

NO


Weigh-in #1 (initial):

COMPLETE


Weigh-in #2 May 8/9:

COMPLETE


Weigh-in #3 May 15/16:

MISSED


Weigh-in #4 May 22/23:

MISSED


Weigh-in #5 May 29/30:

N/A


Weigh-in #6 June 5/6:

N/A


Weigh-in #7 June 12/13:

N/A


Weigh-in #8 June 19/20:

N/A


Final weigh-in June 26/27:

N/A
---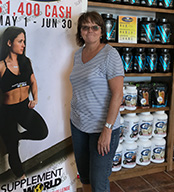 LOUANNE PHELPS
Competition Status:

ELIGIBLE


Body LBS % lost top 50?: NO
Body Fat % lost top 50?:

NO


Weigh-in #1 (initial):

COMPLETE


Weigh-in #2 May 8/9:

COMPLETE


Weigh-in #3 May 15/16:

COMPLETE


Weigh-in #4 May 22/23:

COMPLETE


Weigh-in #5 May 29/30:

N/A


Weigh-in #6 June 5/6:

N/A


Weigh-in #7 June 12/13:

N/A


Weigh-in #8 June 19/20:

N/A


Final weigh-in June 26/27:

N/A
---

TED PHIMSIPRASOM
Competition Status:

ELIGIBLE


Body LBS % lost top 50?: NO
Body Fat % lost top 50?:

NO


Weigh-in #1 (initial):

COMPLETE


Weigh-in #2 May 8/9:

COMPLETE


Weigh-in #3 May 15/16:

MISSED


Weigh-in #4 May 22/23:

MISSED


Weigh-in #5 May 29/30:

N/A


Weigh-in #6 June 5/6:

N/A


Weigh-in #7 June 12/13:

N/A


Weigh-in #8 June 19/20:

N/A


Final weigh-in June 26/27:

N/A
---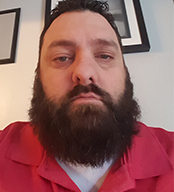 RYAN PIERCE
Competition Status:

ELIGIBLE


Body LBS % lost top 50?: NO
Body Fat % lost top 50?:

NO


Weigh-in #1 (initial):

COMPLETE


Weigh-in #2 May 8/9:

COMPLETE


Weigh-in #3 May 15/16:

MISSED


Weigh-in #4 May 22/23:

MISSED


Weigh-in #5 May 29/30:

N/A


Weigh-in #6 June 5/6:

N/A


Weigh-in #7 June 12/13:

N/A


Weigh-in #8 June 19/20:

N/A


Final weigh-in June 26/27:

N/A
---

JULIE PITTS
Competition Status:

ELIGIBLE


Body LBS % lost top 50?: NO
Body Fat % lost top 50?:

NO


Weigh-in #1 (initial):

COMPLETE


Weigh-in #2 May 8/9:

COMPLETE


Weigh-in #3 May 15/16:

COMPLETE


Weigh-in #4 May 22/23:

COMPLETE


Weigh-in #5 May 29/30:

N/A


Weigh-in #6 June 5/6:

N/A


Weigh-in #7 June 12/13:

N/A


Weigh-in #8 June 19/20:

N/A


Final weigh-in June 26/27:

N/A
---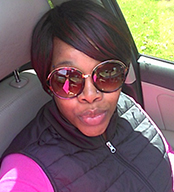 SENECA PORTER
Competition Status:

ELIGIBLE


Body LBS % lost top 50?:

YES!


Body Fat % lost top 50?:

NO


Weigh-in #1 (initial):

COMPLETE


Weigh-in #2 May 8/9:

COMPLETE


Weigh-in #3 May 15/16:

COMPLETE


Weigh-in #4 May 22/23:

COMPLETE


Weigh-in #5 May 29/30:

N/A


Weigh-in #6 June 5/6:

N/A


Weigh-in #7 June 12/13:

N/A


Weigh-in #8 June 19/20:

N/A


Final weigh-in June 26/27:

N/A
---

ANDI PUGH
Competition Status:

DISQUALIFIED


Body LBS % lost top 50?: NO
Body Fat % lost top 50?:

NO


Weigh-in #1 (initial):

COMPLETE


Weigh-in #2 May 8/9:

MISSED


Weigh-in #3 May 15/16:

MISSED


Weigh-in #4 May 22/23:

MISSED


Weigh-in #5 May 29/30:

N/A


Weigh-in #6 June 5/6:

N/A


Weigh-in #7 June 12/13:

N/A


Weigh-in #8 June 19/20:

N/A


Final weigh-in June 26/27:

N/A
---

RYAN PUGH
Competition Status:

DISQUALIFIED


Body LBS % lost top 50?: NO
Body Fat % lost top 50?:

NO


Weigh-in #1 (initial):

COMPLETE


Weigh-in #2 May 8/9:

MISSED


Weigh-in #3 May 15/16:

MISSED


Weigh-in #4 May 22/23:

MISSED


Weigh-in #5 May 29/30:

N/A


Weigh-in #6 June 5/6:

N/A


Weigh-in #7 June 12/13:

N/A


Weigh-in #8 June 19/20:

N/A


Final weigh-in June 26/27:

N/A
---

NYVEL PYLES
Competition Status:

ELIGIBLE


Body LBS % lost top 50?: NO
Body Fat % lost top 50?:

NO


Weigh-in #1 (initial):

COMPLETE


Weigh-in #2 May 8/9:

MISSED


Weigh-in #3 May 15/16:

COMPLETE


Weigh-in #4 May 22/23:

COMPLETE


Weigh-in #5 May 29/30:

N/A


Weigh-in #6 June 5/6:

N/A


Weigh-in #7 June 12/13:

N/A


Weigh-in #8 June 19/20:

N/A


Final weigh-in June 26/27:

N/A
---

SHEENA QUACH
Competition Status:

ELIGIBLE


Body LBS % lost top 50?: NO
Body Fat % lost top 50?:

NO


Weigh-in #1 (initial):

COMPLETE


Weigh-in #2 May 8/9:

COMPLETE


Weigh-in #3 May 15/16:

COMPLETE


Weigh-in #4 May 22/23:

COMPLETE


Weigh-in #5 May 29/30:

N/A


Weigh-in #6 June 5/6:

N/A


Weigh-in #7 June 12/13:

N/A


Weigh-in #8 June 19/20:

N/A


Final weigh-in June 26/27:

N/A
---

KAREN QUICK
Competition Status:

ELIGIBLE


Body LBS % lost top 50?: NO
Body Fat % lost top 50?:

NO


Weigh-in #1 (initial):

COMPLETE


Weigh-in #2 May 8/9:

COMPLETE


Weigh-in #3 May 15/16:

COMPLETE


Weigh-in #4 May 22/23:

COMPLETE


Weigh-in #5 May 29/30:

N/A


Weigh-in #6 June 5/6:

N/A


Weigh-in #7 June 12/13:

N/A


Weigh-in #8 June 19/20:

N/A


Final weigh-in June 26/27:

N/A
---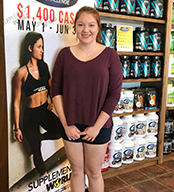 VANESSA QUINTERO
Competition Status:

ELIGIBLE


Body LBS % lost top 50?: NO
Body Fat % lost top 50?:

NO


Weigh-in #1 (initial):

COMPLETE


Weigh-in #2 May 8/9:

COMPLETE


Weigh-in #3 May 15/16:

COMPLETE


Weigh-in #4 May 22/23:

MISSED


Weigh-in #5 May 29/30:

N/A


Weigh-in #6 June 5/6:

N/A


Weigh-in #7 June 12/13:

N/A


Weigh-in #8 June 19/20:

N/A


Final weigh-in June 26/27:

N/A
---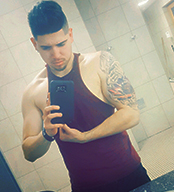 EDWIN RAMIREZ
Competition Status:

ELIGIBLE


Body LBS % lost top 50?: NO
Body Fat % lost top 50?:

NO


Weigh-in #1 (initial):

COMPLETE


Weigh-in #2 May 8/9:

COMPLETE


Weigh-in #3 May 15/16:

COMPLETE


Weigh-in #4 May 22/23:

COMPLETE


Weigh-in #5 May 29/30:

N/A


Weigh-in #6 June 5/6:

N/A


Weigh-in #7 June 12/13:

N/A


Weigh-in #8 June 19/20:

N/A


Final weigh-in June 26/27:

N/A
---

JOEL RAMOS
Competition Status:

DISQUALIFIED


Body LBS % lost top 50?: NO
Body Fat % lost top 50?:

NO


Weigh-in #1 (initial):

COMPLETE


Weigh-in #2 May 8/9:

MISSED


Weigh-in #3 May 15/16:

MISSED


Weigh-in #4 May 22/23:

MISSED


Weigh-in #5 May 29/30:

N/A


Weigh-in #6 June 5/6:

N/A


Weigh-in #7 June 12/13:

N/A


Weigh-in #8 June 19/20:

N/A


Final weigh-in June 26/27:

N/A
---

LESLIE REICHERT
Competition Status:

DISQUALIFIED


Body LBS % lost top 50?: NO
Body Fat % lost top 50?:

NO


Weigh-in #1 (initial):

COMPLETE


Weigh-in #2 May 8/9:

MISSED


Weigh-in #3 May 15/16:

MISSED


Weigh-in #4 May 22/23:

MISSED


Weigh-in #5 May 29/30:

N/A


Weigh-in #6 June 5/6:

N/A


Weigh-in #7 June 12/13:

N/A


Weigh-in #8 June 19/20:

N/A


Final weigh-in June 26/27:

N/A
---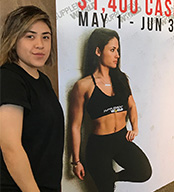 ANAHI RENTERIA
Competition Status:

ELIGIBLE


Body LBS % lost top 50?:

NO


Body Fat % lost top 50?:

YES!


Weigh-in #1 (initial):

COMPLETE


Weigh-in #2 May 8/9:

COMPLETE


Weigh-in #3 May 15/16:

MISSED


Weigh-in #4 May 22/23:

MISSED


Weigh-in #5 May 29/30:

N/A


Weigh-in #6 June 5/6:

N/A


Weigh-in #7 June 12/13:

N/A


Weigh-in #8 June 19/20:

N/A


Final weigh-in June 26/27:

N/A
---

CELIA REYES
Competition Status:

ELIGIBLE


Body LBS % lost top 50?:

YES!


Body Fat % lost top 50?:

NO


Weigh-in #1 (initial):

COMPLETE


Weigh-in #2 May 8/9:

COMPLETE


Weigh-in #3 May 15/16:

COMPLETE


Weigh-in #4 May 22/23:

COMPLETE


Weigh-in #5 May 29/30:

N/A


Weigh-in #6 June 5/6:

N/A


Weigh-in #7 June 12/13:

N/A


Weigh-in #8 June 19/20:

N/A


Final weigh-in June 26/27:

N/A
---

DIANA REYNOLDS
Competition Status:

ELIGIBLE


Body LBS % lost top 50?: NO
Body Fat % lost top 50?:

NO


Weigh-in #1 (initial):

COMPLETE


Weigh-in #2 May 8/9:

COMPLETE


Weigh-in #3 May 15/16:

COMPLETE


Weigh-in #4 May 22/23:

COMPLETE


Weigh-in #5 May 29/30:

N/A


Weigh-in #6 June 5/6:

N/A


Weigh-in #7 June 12/13:

N/A


Weigh-in #8 June 19/20:

N/A


Final weigh-in June 26/27:

N/A
---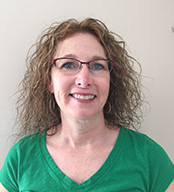 GINA RICE
Competition Status:

ELIGIBLE


Body LBS % lost top 50?: NO
Body Fat % lost top 50?:

NO


Weigh-in #1 (initial):

COMPLETE


Weigh-in #2 May 8/9:

COMPLETE


Weigh-in #3 May 15/16:

COMPLETE


Weigh-in #4 May 22/23:

COMPLETE


Weigh-in #5 May 29/30:

N/A


Weigh-in #6 June 5/6:

N/A


Weigh-in #7 June 12/13:

N/A


Weigh-in #8 June 19/20:

N/A


Final weigh-in June 26/27:

N/A
---

VICTOR RODRIGUEZ
Competition Status:

ELIGIBLE


Body LBS % lost top 50?: NO
Body Fat % lost top 50?:

NO


Weigh-in #1 (initial):

COMPLETE


Weigh-in #2 May 8/9:

COMPLETE


Weigh-in #3 May 15/16:

MISSED


Weigh-in #4 May 22/23:

MISSED


Weigh-in #5 May 29/30:

N/A


Weigh-in #6 June 5/6:

N/A


Weigh-in #7 June 12/13:

N/A


Weigh-in #8 June 19/20:

N/A


Final weigh-in June 26/27:

N/A
---

C RODRIGUEZ
Competition Status:

ELIGIBLE


Body LBS % lost top 50?: NO
Body Fat % lost top 50?:

NO


Weigh-in #1 (initial):

COMPLETE


Weigh-in #2 May 8/9:

COMPLETE


Weigh-in #3 May 15/16:

MISSED


Weigh-in #4 May 22/23:

MISSED


Weigh-in #5 May 29/30:

N/A


Weigh-in #6 June 5/6:

N/A


Weigh-in #7 June 12/13:

N/A


Weigh-in #8 June 19/20:

N/A


Final weigh-in June 26/27:

N/A
---

CINDY ROMERO
Competition Status:

ELIGIBLE


Body LBS % lost top 50?: NO
Body Fat % lost top 50?:

NO


Weigh-in #1 (initial):

COMPLETE


Weigh-in #2 May 8/9:

COMPLETE


Weigh-in #3 May 15/16:

MISSED


Weigh-in #4 May 22/23:

COMPLETE


Weigh-in #5 May 29/30:

N/A


Weigh-in #6 June 5/6:

N/A


Weigh-in #7 June 12/13:

N/A


Weigh-in #8 June 19/20:

N/A


Final weigh-in June 26/27:

N/A
---

ROB ROTHMAN
Competition Status:

ELIGIBLE


Body LBS % lost top 50?: NO
Body Fat % lost top 50?:

NO


Weigh-in #1 (initial):

COMPLETE


Weigh-in #2 May 8/9:

COMPLETE


Weigh-in #3 May 15/16:

COMPLETE


Weigh-in #4 May 22/23:

COMPLETE


Weigh-in #5 May 29/30:

N/A


Weigh-in #6 June 5/6:

N/A


Weigh-in #7 June 12/13:

N/A


Weigh-in #8 June 19/20:

N/A


Final weigh-in June 26/27:

N/A
---

AMANDA RUTLIFF
Competition Status:

ELIGIBLE


Body LBS % lost top 50?: NO
Body Fat % lost top 50?:

NO


Weigh-in #1 (initial):

COMPLETE


Weigh-in #2 May 8/9:

COMPLETE


Weigh-in #3 May 15/16:

MISSED


Weigh-in #4 May 22/23:

COMPLETE


Weigh-in #5 May 29/30:

N/A


Weigh-in #6 June 5/6:

N/A


Weigh-in #7 June 12/13:

N/A


Weigh-in #8 June 19/20:

N/A


Final weigh-in June 26/27:

N/A
---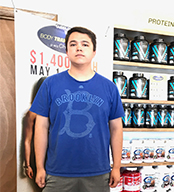 AUSTIN SAMAKIN
Competition Status:

ELIGIBLE


Body LBS % lost top 50?:

YES!


Body Fat % lost top 50?:

YES!


Weigh-in #1 (initial):

COMPLETE


Weigh-in #2 May 8/9:

COMPLETE


Weigh-in #3 May 15/16:

COMPLETE


Weigh-in #4 May 22/23:

COMPLETE


Weigh-in #5 May 29/30:

N/A


Weigh-in #6 June 5/6:

N/A


Weigh-in #7 June 12/13:

N/A


Weigh-in #8 June 19/20:

N/A


Final weigh-in June 26/27:

N/A
---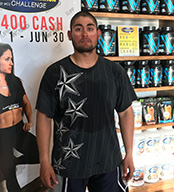 ABRAHAM SANCHEZ
Competition Status:

ELIGIBLE


Body LBS % lost top 50?:

YES!


Body Fat % lost top 50?:

YES!


Weigh-in #1 (initial):

COMPLETE


Weigh-in #2 May 8/9:

COMPLETE


Weigh-in #3 May 15/16:

COMPLETE


Weigh-in #4 May 22/23:

COMPLETE


Weigh-in #5 May 29/30:

N/A


Weigh-in #6 June 5/6:

N/A


Weigh-in #7 June 12/13:

N/A


Weigh-in #8 June 19/20:

N/A


Final weigh-in June 26/27:

N/A
---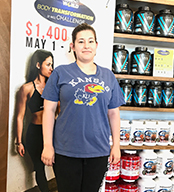 RACHAL SANCHEZ
Competition Status:

ELIGIBLE


Body LBS % lost top 50?:

YES!


Body Fat % lost top 50?:

YES!


Weigh-in #1 (initial):

COMPLETE


Weigh-in #2 May 8/9:

COMPLETE


Weigh-in #3 May 15/16:

COMPLETE


Weigh-in #4 May 22/23:

COMPLETE


Weigh-in #5 May 29/30:

N/A


Weigh-in #6 June 5/6:

N/A


Weigh-in #7 June 12/13:

N/A


Weigh-in #8 June 19/20:

N/A


Final weigh-in June 26/27:

N/A
---

CHRIS SANDERS
Competition Status:

ELIGIBLE


Body LBS % lost top 50?: NO
Body Fat % lost top 50?:

NO


Weigh-in #1 (initial):

COMPLETE


Weigh-in #2 May 8/9:

COMPLETE


Weigh-in #3 May 15/16:

COMPLETE


Weigh-in #4 May 22/23:

COMPLETE


Weigh-in #5 May 29/30:

N/A


Weigh-in #6 June 5/6:

N/A


Weigh-in #7 June 12/13:

N/A


Weigh-in #8 June 19/20:

N/A


Final weigh-in June 26/27:

N/A
---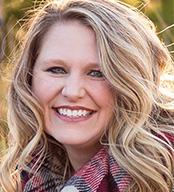 JESSICA SANDERS
Competition Status:

ELIGIBLE


Body LBS % lost top 50?: NO
Body Fat % lost top 50?:

NO


Weigh-in #1 (initial):

COMPLETE


Weigh-in #2 May 8/9:

COMPLETE


Weigh-in #3 May 15/16:

COMPLETE


Weigh-in #4 May 22/23:

COMPLETE


Weigh-in #5 May 29/30:

N/A


Weigh-in #6 June 5/6:

N/A


Weigh-in #7 June 12/13:

N/A


Weigh-in #8 June 19/20:

N/A


Final weigh-in June 26/27:

N/A
---

EDUARDO SANTOYO
Competition Status:

ELIGIBLE


Body LBS % lost top 50?: NO
Body Fat % lost top 50?:

YES!


Weigh-in #1 (initial):

COMPLETE


Weigh-in #2 May 8/9:

COMPLETE


Weigh-in #3 May 15/16:

COMPLETE


Weigh-in #4 May 22/23:

COMPLETE


Weigh-in #5 May 29/30:

N/A


Weigh-in #6 June 5/6:

N/A


Weigh-in #7 June 12/13:

N/A


Weigh-in #8 June 19/20:

N/A


Final weigh-in June 26/27:

N/A
---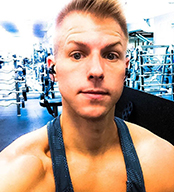 JEREMY SATTERFIELD
Competition Status:

ELIGIBLE


Body LBS % lost top 50?: NO
Body Fat % lost top 50?:

YES!


Weigh-in #1 (initial):

COMPLETE


Weigh-in #2 May 8/9:

COMPLETE


Weigh-in #3 May 15/16:

COMPLETE


Weigh-in #4 May 22/23:

COMPLETE


Weigh-in #5 May 29/30:

N/A


Weigh-in #6 June 5/6:

N/A


Weigh-in #7 June 12/13:

N/A


Weigh-in #8 June 19/20:

N/A


Final weigh-in June 26/27:

N/A
---

MICHAEL SCHMIDT
Competition Status:

ELIGIBLE


Body LBS % lost top 50?: NO
Body Fat % lost top 50?:

NO


Weigh-in #1 (initial):

COMPLETE


Weigh-in #2 May 8/9:

COMPLETE


Weigh-in #3 May 15/16:

COMPLETE


Weigh-in #4 May 22/23:

COMPLETE


Weigh-in #5 May 29/30:

N/A


Weigh-in #6 June 5/6:

N/A


Weigh-in #7 June 12/13:

N/A


Weigh-in #8 June 19/20:

N/A


Final weigh-in June 26/27:

N/A
---

JAKE SCOTT
Competition Status:

ELIGIBLE


Body LBS % lost top 50?: NO
Body Fat % lost top 50?:

YES!


Weigh-in #1 (initial):

COMPLETE


Weigh-in #2 May 8/9:

COMPLETE


Weigh-in #3 May 15/16:

COMPLETE


Weigh-in #4 May 22/23:

COMPLETE


Weigh-in #5 May 29/30:

N/A


Weigh-in #6 June 5/6:

N/A


Weigh-in #7 June 12/13:

N/A


Weigh-in #8 June 19/20:

N/A


Final weigh-in June 26/27:

N/A
---

KYASHA SCOTT
Competition Status:

ELIGIBLE


Body LBS % lost top 50?: NO
Body Fat % lost top 50?:

NO


Weigh-in #1 (initial):

COMPLETE


Weigh-in #2 May 8/9:

COMPLETE


Weigh-in #3 May 15/16:

COMPLETE


Weigh-in #4 May 22/23:

COMPLETE


Weigh-in #5 May 29/30:

N/A


Weigh-in #6 June 5/6:

N/A


Weigh-in #7 June 12/13:

N/A


Weigh-in #8 June 19/20:

N/A


Final weigh-in June 26/27:

N/A
---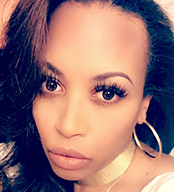 EVELYN SEBASTIAN
Competition Status:

DISQUALIFIED


Body LBS % lost top 50?: NO
Body Fat % lost top 50?:

NO


Weigh-in #1 (initial):

COMPLETE


Weigh-in #2 May 8/9:

MISSED


Weigh-in #3 May 15/16:

MISSED


Weigh-in #4 May 22/23:

MISSED


Weigh-in #5 May 29/30:

N/A


Weigh-in #6 June 5/6:

N/A


Weigh-in #7 June 12/13:

N/A


Weigh-in #8 June 19/20:

N/A


Final weigh-in June 26/27:

N/A
---

ALENA SELLERS
Competition Status:

ELIGIBLE


Body LBS % lost top 50?: NO
Body Fat % lost top 50?:

NO


Weigh-in #1 (initial):

COMPLETE


Weigh-in #2 May 8/9:

COMPLETE


Weigh-in #3 May 15/16:

COMPLETE


Weigh-in #4 May 22/23:

COMPLETE


Weigh-in #5 May 29/30:

N/A


Weigh-in #6 June 5/6:

N/A


Weigh-in #7 June 12/13:

N/A


Weigh-in #8 June 19/20:

N/A


Final weigh-in June 26/27:

N/A
---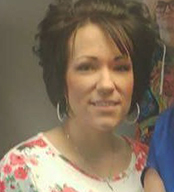 ASHLEY SELLS
Competition Status:

ELIGIBLE


Body LBS % lost top 50?:

YES!


Body Fat % lost top 50?:

NO


Weigh-in #1 (initial):

COMPLETE


Weigh-in #2 May 8/9:

COMPLETE


Weigh-in #3 May 15/16:

COMPLETE


Weigh-in #4 May 22/23:

COMPLETE


Weigh-in #5 May 29/30:

N/A


Weigh-in #6 June 5/6:

N/A


Weigh-in #7 June 12/13:

N/A


Weigh-in #8 June 19/20:

N/A


Final weigh-in June 26/27:

N/A
---

JENNIFER SHAFER
Competition Status:

ELIGIBLE


Body LBS % lost top 50?: NO
Body Fat % lost top 50?:

NO


Weigh-in #1 (initial):

COMPLETE


Weigh-in #2 May 8/9:

COMPLETE


Weigh-in #3 May 15/16:

COMPLETE


Weigh-in #4 May 22/23:

COMPLETE


Weigh-in #5 May 29/30:

N/A


Weigh-in #6 June 5/6:

N/A


Weigh-in #7 June 12/13:

N/A


Weigh-in #8 June 19/20:

N/A


Final weigh-in June 26/27:

N/A
---

SHARI SHIRLEY
Competition Status:

ELIGIBLE


Body LBS % lost top 50?: NO
Body Fat % lost top 50?:

NO


Weigh-in #1 (initial):

COMPLETE


Weigh-in #2 May 8/9:

COMPLETE


Weigh-in #3 May 15/16:

MISSED


Weigh-in #4 May 22/23:

MISSED


Weigh-in #5 May 29/30:

N/A


Weigh-in #6 June 5/6:

N/A


Weigh-in #7 June 12/13:

N/A


Weigh-in #8 June 19/20:

N/A


Final weigh-in June 26/27:

N/A
---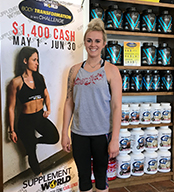 HALEY SHOGREN
Competition Status:

ELIGIBLE


Body LBS % lost top 50?: NO
Body Fat % lost top 50?:

YES!


Weigh-in #1 (initial):

COMPLETE


Weigh-in #2 May 8/9:

COMPLETE


Weigh-in #3 May 15/16:

COMPLETE


Weigh-in #4 May 22/23:

COMPLETE


Weigh-in #5 May 29/30:

N/A


Weigh-in #6 June 5/6:

N/A


Weigh-in #7 June 12/13:

N/A


Weigh-in #8 June 19/20:

N/A


Final weigh-in June 26/27:

N/A
---

AMUL SHRESTHA
Competition Status:

ELIGIBLE


Body LBS % lost top 50?: NO
Body Fat % lost top 50?:

NO


Weigh-in #1 (initial):

COMPLETE


Weigh-in #2 May 8/9:

COMPLETE


Weigh-in #3 May 15/16:

COMPLETE


Weigh-in #4 May 22/23:

COMPLETE


Weigh-in #5 May 29/30:

N/A


Weigh-in #6 June 5/6:

N/A


Weigh-in #7 June 12/13:

N/A


Weigh-in #8 June 19/20:

N/A


Final weigh-in June 26/27:

N/A
---

LINDA SIDERS
Competition Status:

DISQUALIFIED


Body LBS % lost top 50?: NO
Body Fat % lost top 50?:

NO


Weigh-in #1 (initial):

COMPLETE


Weigh-in #2 May 8/9:

MISSED


Weigh-in #3 May 15/16:

MISSED


Weigh-in #4 May 22/23:

MISSED


Weigh-in #5 May 29/30:

N/A


Weigh-in #6 June 5/6:

N/A


Weigh-in #7 June 12/13:

N/A


Weigh-in #8 June 19/20:

N/A


Final weigh-in June 26/27:

N/A
---

ANA SILVA
Competition Status:

ELIGIBLE


Body LBS % lost top 50?:

YES!


Body Fat % lost top 50?:

YES!


Weigh-in #1 (initial):

COMPLETE


Weigh-in #2 May 8/9:

MISSED


Weigh-in #3 May 15/16:

COMPLETE


Weigh-in #4 May 22/23:

COMPLETE


Weigh-in #5 May 29/30:

N/A


Weigh-in #6 June 5/6:

N/A


Weigh-in #7 June 12/13:

N/A


Weigh-in #8 June 19/20:

N/A


Final weigh-in June 26/27:

N/A
---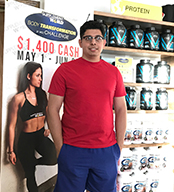 JOSE SILVA
Competition Status:

ELIGIBLE


Body LBS % lost top 50?: NO
Body Fat % lost top 50?:

NO


Weigh-in #1 (initial):

COMPLETE


Weigh-in #2 May 8/9:

COMPLETE


Weigh-in #3 May 15/16:

MISSED


Weigh-in #4 May 22/23:

MISSED


Weigh-in #5 May 29/30:

N/A


Weigh-in #6 June 5/6:

N/A


Weigh-in #7 June 12/13:

N/A


Weigh-in #8 June 19/20:

N/A


Final weigh-in June 26/27:

N/A
---

JEREMEY SIMS
Competition Status:

ELIGIBLE


Body LBS % lost top 50?:

NO


Body Fat % lost top 50?:

NO


Weigh-in #1 (initial):

COMPLETE


Weigh-in #2 May 8/9:

COMPLETE


Weigh-in #3 May 15/16:

COMPLETE


Weigh-in #4 May 22/23:

COMPLETE


Weigh-in #5 May 29/30:

N/A


Weigh-in #6 June 5/6:

N/A


Weigh-in #7 June 12/13:

N/A


Weigh-in #8 June 19/20:

N/A


Final weigh-in June 26/27:

N/A
---

PEPPER SIMS
Competition Status:

ELIGIBLE


Body LBS % lost top 50?: NO
Body Fat % lost top 50?:

NO


Weigh-in #1 (initial):

COMPLETE


Weigh-in #2 May 8/9:

COMPLETE


Weigh-in #3 May 15/16:

MISSED


Weigh-in #4 May 22/23:

MISSED


Weigh-in #5 May 29/30:

N/A


Weigh-in #6 June 5/6:

N/A


Weigh-in #7 June 12/13:

N/A


Weigh-in #8 June 19/20:

N/A


Final weigh-in June 26/27:

N/A
---

KYLE SLAY
Competition Status:

ELIGIBLE


Body LBS % lost top 50?: NO
Body Fat % lost top 50?:

NO


Weigh-in #1 (initial):

COMPLETE


Weigh-in #2 May 8/9:

MISSED


Weigh-in #3 May 15/16:

MISSED


Weigh-in #4 May 22/23:

COMPLETE


Weigh-in #5 May 29/30:

N/A


Weigh-in #6 June 5/6:

N/A


Weigh-in #7 June 12/13:

N/A


Weigh-in #8 June 19/20:

N/A


Final weigh-in June 26/27:

N/A
---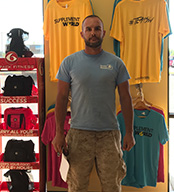 AARON SLONE
Competition Status:

ELIGIBLE


Body LBS % lost top 50?: NO
Body Fat % lost top 50?:

NO


Weigh-in #1 (initial):

COMPLETE


Weigh-in #2 May 8/9:

COMPLETE


Weigh-in #3 May 15/16:

COMPLETE


Weigh-in #4 May 22/23:

COMPLETE


Weigh-in #5 May 29/30:

N/A


Weigh-in #6 June 5/6:

N/A


Weigh-in #7 June 12/13:

N/A


Weigh-in #8 June 19/20:

N/A


Final weigh-in June 26/27:

N/A
---

DARAH SMITH
Competition Status:

ELIGIBLE


Body LBS % lost top 50?: NO
Body Fat % lost top 50?:

NO


Weigh-in #1 (initial):

COMPLETE


Weigh-in #2 May 8/9:

COMPLETE


Weigh-in #3 May 15/16:

COMPLETE


Weigh-in #4 May 22/23:

COMPLETE


Weigh-in #5 May 29/30:

N/A


Weigh-in #6 June 5/6:

N/A


Weigh-in #7 June 12/13:

N/A


Weigh-in #8 June 19/20:

N/A


Final weigh-in June 26/27:

N/A
---

TIARA SMITH
Competition Status:

ELIGIBLE


Body LBS % lost top 50?: NO
Body Fat % lost top 50?:

NO


Weigh-in #1 (initial):

COMPLETE


Weigh-in #2 May 8/9:

COMPLETE


Weigh-in #3 May 15/16:

COMPLETE


Weigh-in #4 May 22/23:

COMPLETE


Weigh-in #5 May 29/30:

N/A


Weigh-in #6 June 5/6:

N/A


Weigh-in #7 June 12/13:

N/A


Weigh-in #8 June 19/20:

N/A


Final weigh-in June 26/27:

N/A
---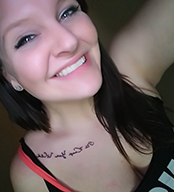 MICHELLE SNYDER
Competition Status:

ELIGIBLE


Body LBS % lost top 50?:

YES!


Body Fat % lost top 50?:

NO


Weigh-in #1 (initial):

COMPLETE


Weigh-in #2 May 8/9:

COMPLETE


Weigh-in #3 May 15/16:

COMPLETE


Weigh-in #4 May 22/23:

COMPLETE


Weigh-in #5 May 29/30:

N/A


Weigh-in #6 June 5/6:

N/A


Weigh-in #7 June 12/13:

N/A


Weigh-in #8 June 19/20:

N/A


Final weigh-in June 26/27:

N/A
---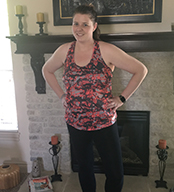 COURTNEY SPANGLER
Competition Status:

ELIGIBLE


Body LBS % lost top 50?: NO
Body Fat % lost top 50?:

NO


Weigh-in #1 (initial):

COMPLETE


Weigh-in #2 May 8/9:

COMPLETE


Weigh-in #3 May 15/16:

COMPLETE


Weigh-in #4 May 22/23:

MISSED


Weigh-in #5 May 29/30:

N/A


Weigh-in #6 June 5/6:

N/A


Weigh-in #7 June 12/13:

N/A


Weigh-in #8 June 19/20:

N/A


Final weigh-in June 26/27:

N/A
---

TAMMY SPANGLER
Competition Status:

ELIGIBLE


Body LBS % lost top 50?: NO
Body Fat % lost top 50?:

NO


Weigh-in #1 (initial):

COMPLETE


Weigh-in #2 May 8/9:

COMPLETE


Weigh-in #3 May 15/16:

COMPLETE


Weigh-in #4 May 22/23:

MISSED


Weigh-in #5 May 29/30:

N/A


Weigh-in #6 June 5/6:

N/A


Weigh-in #7 June 12/13:

N/A


Weigh-in #8 June 19/20:

N/A


Final weigh-in June 26/27:

N/A
---

PATRICK SPENCER
Competition Status:

ELIGIBLE


Body LBS % lost top 50?: NO
Body Fat % lost top 50?:

NO


Weigh-in #1 (initial):

COMPLETE


Weigh-in #2 May 8/9:

COMPLETE


Weigh-in #3 May 15/16:

MISSED


Weigh-in #4 May 22/23:

COMPLETE


Weigh-in #5 May 29/30:

N/A


Weigh-in #6 June 5/6:

N/A


Weigh-in #7 June 12/13:

N/A


Weigh-in #8 June 19/20:

N/A


Final weigh-in June 26/27:

N/A
---

SUSIE SPRANKLE
Competition Status:

ELIGIBLE


Body LBS % lost top 50?: NO
Body Fat % lost top 50?:

NO


Weigh-in #1 (initial):

COMPLETE


Weigh-in #2 May 8/9:

COMPLETE


Weigh-in #3 May 15/16:

COMPLETE


Weigh-in #4 May 22/23:

MISSED


Weigh-in #5 May 29/30:

N/A


Weigh-in #6 June 5/6:

N/A


Weigh-in #7 June 12/13:

N/A


Weigh-in #8 June 19/20:

N/A


Final weigh-in June 26/27:

N/A
---

TESSA STECKLEIN
Competition Status:

DISQUALIFIED


Body LBS % lost top 50?: NO
Body Fat % lost top 50?:

NO


Weigh-in #1 (initial):

COMPLETE


Weigh-in #2 May 8/9:

MISSED


Weigh-in #3 May 15/16:

MISSED


Weigh-in #4 May 22/23:

MISSED


Weigh-in #5 May 29/30:

N/A


Weigh-in #6 June 5/6:

N/A


Weigh-in #7 June 12/13:

N/A


Weigh-in #8 June 19/20:

N/A


Final weigh-in June 26/27:

N/A
---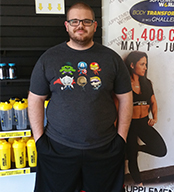 PATRIK STEPHENSON
Competition Status:

ELIGIBLE


Body LBS % lost top 50?: NO
Body Fat % lost top 50?:

YES!


Weigh-in #1 (initial):

COMPLETE


Weigh-in #2 May 8/9:

COMPLETE


Weigh-in #3 May 15/16:

COMPLETE


Weigh-in #4 May 22/23:

COMPLETE


Weigh-in #5 May 29/30:

N/A


Weigh-in #6 June 5/6:

N/A


Weigh-in #7 June 12/13:

N/A


Weigh-in #8 June 19/20:

N/A


Final weigh-in June 26/27:

N/A
---

MARISA STEVEN
Competition Status:

ELIGIBLE


Body LBS % lost top 50?: NO
Body Fat % lost top 50?:

NO


Weigh-in #1 (initial):

COMPLETE


Weigh-in #2 May 8/9:

COMPLETE


Weigh-in #3 May 15/16:

MISSED


Weigh-in #4 May 22/23:

MISSED


Weigh-in #5 May 29/30:

N/A


Weigh-in #6 June 5/6:

N/A


Weigh-in #7 June 12/13:

N/A


Weigh-in #8 June 19/20:

N/A


Final weigh-in June 26/27:

N/A
---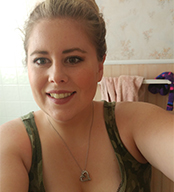 SEDALIA STEVENS
Competition Status:

ELIGIBLE


Body LBS % lost top 50?: NO
Body Fat % lost top 50?:

NO


Weigh-in #1 (initial):

COMPLETE


Weigh-in #2 May 8/9:

COMPLETE


Weigh-in #3 May 15/16:

COMPLETE


Weigh-in #4 May 22/23:

COMPLETE


Weigh-in #5 May 29/30:

N/A


Weigh-in #6 June 5/6:

N/A


Weigh-in #7 June 12/13:

N/A


Weigh-in #8 June 19/20:

N/A


Final weigh-in June 26/27:

N/A
---

MICHELLE STONE
Competition Status:

ELIGIBLE


Body LBS % lost top 50?:

NO


Body Fat % lost top 50?:

NO


Weigh-in #1 (initial):

COMPLETE


Weigh-in #2 May 8/9:

COMPLETE


Weigh-in #3 May 15/16:

COMPLETE


Weigh-in #4 May 22/23:

COMPLETE


Weigh-in #5 May 29/30:

N/A


Weigh-in #6 June 5/6:

N/A


Weigh-in #7 June 12/13:

N/A


Weigh-in #8 June 19/20:

N/A


Final weigh-in June 26/27:

N/A
---

SCOTT STONE
Competition Status:

ELIGIBLE


Body LBS % lost top 50?: NO
Body Fat % lost top 50?:

NO


Weigh-in #1 (initial):

COMPLETE


Weigh-in #2 May 8/9:

COMPLETE


Weigh-in #3 May 15/16:

COMPLETE


Weigh-in #4 May 22/23:

COMPLETE


Weigh-in #5 May 29/30:

N/A


Weigh-in #6 June 5/6:

N/A


Weigh-in #7 June 12/13:

N/A


Weigh-in #8 June 19/20:

N/A


Final weigh-in June 26/27:

N/A
---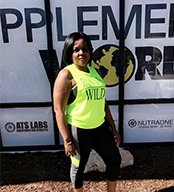 SHARITA STRAUGHTER
Competition Status:

ELIGIBLE


Body LBS % lost top 50?: NO
Body Fat % lost top 50?:

YES!


Weigh-in #1 (initial):

COMPLETE


Weigh-in #2 May 8/9:

COMPLETE


Weigh-in #3 May 15/16:

COMPLETE


Weigh-in #4 May 22/23:

COMPLETE


Weigh-in #5 May 29/30:

N/A


Weigh-in #6 June 5/6:

N/A


Weigh-in #7 June 12/13:

N/A


Weigh-in #8 June 19/20:

N/A


Final weigh-in June 26/27:

N/A
---

TIFFANY STREIFF
Competition Status:

ELIGIBLE


Body LBS % lost top 50?: NO
Body Fat % lost top 50?:

NO


Weigh-in #1 (initial):

COMPLETE


Weigh-in #2 May 8/9:

COMPLETE


Weigh-in #3 May 15/16:

COMPLETE


Weigh-in #4 May 22/23:

COMPLETE


Weigh-in #5 May 29/30:

N/A


Weigh-in #6 June 5/6:

N/A


Weigh-in #7 June 12/13:

N/A


Weigh-in #8 June 19/20:

N/A


Final weigh-in June 26/27:

N/A
---

ALICIA STRICKLAND
Competition Status:

ELIGIBLE


Body LBS % lost top 50?: NO
Body Fat % lost top 50?:

NO


Weigh-in #1 (initial):

COMPLETE


Weigh-in #2 May 8/9:

COMPLETE


Weigh-in #3 May 15/16:

MISSED


Weigh-in #4 May 22/23:

COMPLETE


Weigh-in #5 May 29/30:

N/A


Weigh-in #6 June 5/6:

N/A


Weigh-in #7 June 12/13:

N/A


Weigh-in #8 June 19/20:

N/A


Final weigh-in June 26/27:

N/A
---

VANESSA STRICKLAND
Competition Status:

ELIGIBLE


Body LBS % lost top 50?:

YES!


Body Fat % lost top 50?:

NO


Weigh-in #1 (initial):

COMPLETE


Weigh-in #2 May 8/9:

COMPLETE


Weigh-in #3 May 15/16:

COMPLETE


Weigh-in #4 May 22/23:

COMPLETE


Weigh-in #5 May 29/30:

N/A


Weigh-in #6 June 5/6:

N/A


Weigh-in #7 June 12/13:

N/A


Weigh-in #8 June 19/20:

N/A


Final weigh-in June 26/27:

N/A
---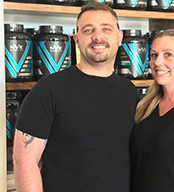 JUSTIN SUAREZ
Competition Status:

ELIGIBLE


Body LBS % lost top 50?: NO
Body Fat % lost top 50?:

NO


Weigh-in #1 (initial):

COMPLETE


Weigh-in #2 May 8/9:

COMPLETE


Weigh-in #3 May 15/16:

MISSED


Weigh-in #4 May 22/23:

MISSED


Weigh-in #5 May 29/30:

N/A


Weigh-in #6 June 5/6:

N/A


Weigh-in #7 June 12/13:

N/A


Weigh-in #8 June 19/20:

N/A


Final weigh-in June 26/27:

N/A
---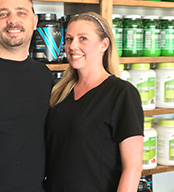 ASHLEY SUAREZ
Competition Status:

ELIGIBLE


Body LBS % lost top 50?: NO
Body Fat % lost top 50?:

NO


Weigh-in #1 (initial):

COMPLETE


Weigh-in #2 May 8/9:

COMPLETE


Weigh-in #3 May 15/16:

COMPLETE


Weigh-in #4 May 22/23:

COMPLETE


Weigh-in #5 May 29/30:

N/A


Weigh-in #6 June 5/6:

N/A


Weigh-in #7 June 12/13:

N/A


Weigh-in #8 June 19/20:

N/A


Final weigh-in June 26/27:

N/A
---

MICHAEL SUTTLES
Competition Status:

ELIGIBLE


Body LBS % lost top 50?:

YES!


Body Fat % lost top 50?:

YES!


Weigh-in #1 (initial):

COMPLETE


Weigh-in #2 May 8/9:

COMPLETE


Weigh-in #3 May 15/16:

COMPLETE


Weigh-in #4 May 22/23:

COMPLETE


Weigh-in #5 May 29/30:

N/A


Weigh-in #6 June 5/6:

N/A


Weigh-in #7 June 12/13:

N/A


Weigh-in #8 June 19/20:

N/A


Final weigh-in June 26/27:

N/A
---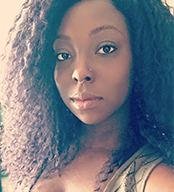 ALYSSA SWIFT
Competition Status:

ELIGIBLE


Body LBS % lost top 50?: NO
Body Fat % lost top 50?:

NO


Weigh-in #1 (initial):

COMPLETE


Weigh-in #2 May 8/9:

COMPLETE


Weigh-in #3 May 15/16:

MISSED


Weigh-in #4 May 22/23:

COMPLETE


Weigh-in #5 May 29/30:

N/A


Weigh-in #6 June 5/6:

N/A


Weigh-in #7 June 12/13:

N/A


Weigh-in #8 June 19/20:

N/A


Final weigh-in June 26/27:

N/A
---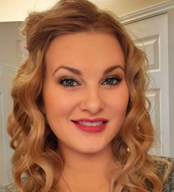 KRISTEN TALIAFERRO
Competition Status:

ELIGIBLE


Body LBS % lost top 50?: NO
Body Fat % lost top 50?:

NO


Weigh-in #1 (initial):

COMPLETE


Weigh-in #2 May 8/9:

COMPLETE


Weigh-in #3 May 15/16:

COMPLETE


Weigh-in #4 May 22/23:

COMPLETE


Weigh-in #5 May 29/30:

N/A


Weigh-in #6 June 5/6:

N/A


Weigh-in #7 June 12/13:

N/A


Weigh-in #8 June 19/20:

N/A


Final weigh-in June 26/27:

N/A
---

ULYSSES TEJEDA
Competition Status:

ELIGIBLE


Body LBS % lost top 50?: NO
Body Fat % lost top 50?:

NO


Weigh-in #1 (initial):

COMPLETE


Weigh-in #2 May 8/9:

COMPLETE


Weigh-in #3 May 15/16:

MISSED


Weigh-in #4 May 22/23:

MISSED


Weigh-in #5 May 29/30:

N/A


Weigh-in #6 June 5/6:

N/A


Weigh-in #7 June 12/13:

N/A


Weigh-in #8 June 19/20:

N/A


Final weigh-in June 26/27:

N/A
---

RALSTEN TERSOL
Competition Status:

ELIGIBLE


Body LBS % lost top 50?: NO
Body Fat % lost top 50?:

NO


Weigh-in #1 (initial):

COMPLETE


Weigh-in #2 May 8/9:

COMPLETE


Weigh-in #3 May 15/16:

COMPLETE


Weigh-in #4 May 22/23:

MISSED


Weigh-in #5 May 29/30:

N/A


Weigh-in #6 June 5/6:

N/A


Weigh-in #7 June 12/13:

N/A


Weigh-in #8 June 19/20:

N/A


Final weigh-in June 26/27:

N/A
---

NIKKI THOMAS
Competition Status:

ELIGIBLE


Body LBS % lost top 50?: NO
Body Fat % lost top 50?:

NO


Weigh-in #1 (initial):

COMPLETE


Weigh-in #2 May 8/9:

COMPLETE


Weigh-in #3 May 15/16:

MISSED


Weigh-in #4 May 22/23:

MISSED


Weigh-in #5 May 29/30:

N/A


Weigh-in #6 June 5/6:

N/A


Weigh-in #7 June 12/13:

N/A


Weigh-in #8 June 19/20:

N/A


Final weigh-in June 26/27:

N/A
---

AUDRA THOMPSON
Competition Status:

ELIGIBLE


Body LBS % lost top 50?: NO
Body Fat % lost top 50?:

NO


Weigh-in #1 (initial):

COMPLETE


Weigh-in #2 May 8/9:

COMPLETE


Weigh-in #3 May 15/16:

COMPLETE


Weigh-in #4 May 22/23:

COMPLETE


Weigh-in #5 May 29/30:

N/A


Weigh-in #6 June 5/6:

N/A


Weigh-in #7 June 12/13:

N/A


Weigh-in #8 June 19/20:

N/A


Final weigh-in June 26/27:

N/A
---

LES THOMPSON
Competition Status:

ELIGIBLE


Body LBS % lost top 50?: NO
Body Fat % lost top 50?:

NO


Weigh-in #1 (initial):

COMPLETE


Weigh-in #2 May 8/9:

COMPLETE


Weigh-in #3 May 15/16:

COMPLETE


Weigh-in #4 May 22/23:

COMPLETE


Weigh-in #5 May 29/30:

N/A


Weigh-in #6 June 5/6:

N/A


Weigh-in #7 June 12/13:

N/A


Weigh-in #8 June 19/20:

N/A


Final weigh-in June 26/27:

N/A
---

MICAEH TICE
Competition Status:

ELIGIBLE


Body LBS % lost top 50?:

YES!


Body Fat % lost top 50?:

NO


Weigh-in #1 (initial):

COMPLETE


Weigh-in #2 May 8/9:

COMPLETE


Weigh-in #3 May 15/16:

COMPLETE


Weigh-in #4 May 22/23:

COMPLETE


Weigh-in #5 May 29/30:

N/A


Weigh-in #6 June 5/6:

N/A


Weigh-in #7 June 12/13:

N/A


Weigh-in #8 June 19/20:

N/A


Final weigh-in June 26/27:

N/A
---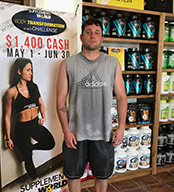 CHRIS TICE
Competition Status:

ELIGIBLE


Body LBS % lost top 50?:

YES!


Body Fat % lost top 50?:

NO


Weigh-in #1 (initial):

COMPLETE


Weigh-in #2 May 8/9:

COMPLETE


Weigh-in #3 May 15/16:

COMPLETE


Weigh-in #4 May 22/23:

COMPLETE


Weigh-in #5 May 29/30:

N/A


Weigh-in #6 June 5/6:

N/A


Weigh-in #7 June 12/13:

N/A


Weigh-in #8 June 19/20:

N/A


Final weigh-in June 26/27:

N/A
---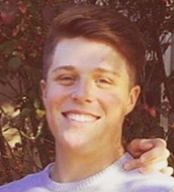 CAMERON TIMS
Competition Status:

ELIGIBLE


Body LBS % lost top 50?: NO
Body Fat % lost top 50?:

NO


Weigh-in #1 (initial):

COMPLETE


Weigh-in #2 May 8/9:

COMPLETE


Weigh-in #3 May 15/16:

COMPLETE


Weigh-in #4 May 22/23:

COMPLETE


Weigh-in #5 May 29/30:

N/A


Weigh-in #6 June 5/6:

N/A


Weigh-in #7 June 12/13:

N/A


Weigh-in #8 June 19/20:

N/A


Final weigh-in June 26/27:

N/A
---

BRIAN TREVINO
Competition Status:

ELIGIBLE


Body LBS % lost top 50?: NO
Body Fat % lost top 50?:

NO


Weigh-in #1 (initial):

COMPLETE


Weigh-in #2 May 8/9:

COMPLETE


Weigh-in #3 May 15/16:

MISSED


Weigh-in #4 May 22/23:

COMPLETE


Weigh-in #5 May 29/30:

N/A


Weigh-in #6 June 5/6:

N/A


Weigh-in #7 June 12/13:

N/A


Weigh-in #8 June 19/20:

N/A


Final weigh-in June 26/27:

N/A
---

BETH TURNER
Competition Status:

ELIGIBLE


Body LBS % lost top 50?: NO
Body Fat % lost top 50?:

NO


Weigh-in #1 (initial):

COMPLETE


Weigh-in #2 May 8/9:

COMPLETE


Weigh-in #3 May 15/16:

COMPLETE


Weigh-in #4 May 22/23:

COMPLETE


Weigh-in #5 May 29/30:

N/A


Weigh-in #6 June 5/6:

N/A


Weigh-in #7 June 12/13:

N/A


Weigh-in #8 June 19/20:

N/A


Final weigh-in June 26/27:

N/A
---

ERIC TURNER
Competition Status:

ELIGIBLE


Body LBS % lost top 50?: NO
Body Fat % lost top 50?:

YES!


Weigh-in #1 (initial):

COMPLETE


Weigh-in #2 May 8/9:

COMPLETE


Weigh-in #3 May 15/16:

MISSED


Weigh-in #4 May 22/23:

COMPLETE


Weigh-in #5 May 29/30:

N/A


Weigh-in #6 June 5/6:

N/A


Weigh-in #7 June 12/13:

N/A


Weigh-in #8 June 19/20:

N/A


Final weigh-in June 26/27:

N/A
---

JOHN TURNER
Competition Status:

ELIGIBLE


Body LBS % lost top 50?:

NO


Body Fat % lost top 50?:

YES!


Weigh-in #1 (initial):

COMPLETE


Weigh-in #2 May 8/9:

COMPLETE


Weigh-in #3 May 15/16:

COMPLETE


Weigh-in #4 May 22/23:

COMPLETE


Weigh-in #5 May 29/30:

N/A


Weigh-in #6 June 5/6:

N/A


Weigh-in #7 June 12/13:

N/A


Weigh-in #8 June 19/20:

N/A


Final weigh-in June 26/27:

N/A
---

JESSICA URBAN
Competition Status:

ELIGIBLE


Body LBS % lost top 50?: NO
Body Fat % lost top 50?:

NO


Weigh-in #1 (initial):

COMPLETE


Weigh-in #2 May 8/9:

COMPLETE


Weigh-in #3 May 15/16:

COMPLETE


Weigh-in #4 May 22/23:

COMPLETE


Weigh-in #5 May 29/30:

N/A


Weigh-in #6 June 5/6:

N/A


Weigh-in #7 June 12/13:

N/A


Weigh-in #8 June 19/20:

N/A


Final weigh-in June 26/27:

N/A
---

JAKE VANDEVER
Competition Status:

ELIGIBLE


Body LBS % lost top 50?: NO
Body Fat % lost top 50?:

NO


Weigh-in #1 (initial):

COMPLETE


Weigh-in #2 May 8/9:

COMPLETE


Weigh-in #3 May 15/16:

MISSED


Weigh-in #4 May 22/23:

COMPLETE


Weigh-in #5 May 29/30:

N/A


Weigh-in #6 June 5/6:

N/A


Weigh-in #7 June 12/13:

N/A


Weigh-in #8 June 19/20:

N/A


Final weigh-in June 26/27:

N/A
---

LUKE VANDORIEN
Competition Status:

DISQUALIFIED


Body LBS % lost top 50?: NO
Body Fat % lost top 50?:

NO


Weigh-in #1 (initial):

COMPLETE


Weigh-in #2 May 8/9:

MISSED


Weigh-in #3 May 15/16:

MISSED


Weigh-in #4 May 22/23:

MISSED


Weigh-in #5 May 29/30:

N/A


Weigh-in #6 June 5/6:

N/A


Weigh-in #7 June 12/13:

N/A


Weigh-in #8 June 19/20:

N/A


Final weigh-in June 26/27:

N/A
---

ANTHONY VASQUEZ
Competition Status:

ELIGIBLE


Body LBS % lost top 50?: NO
Body Fat % lost top 50?:

NO


Weigh-in #1 (initial):

COMPLETE


Weigh-in #2 May 8/9:

COMPLETE


Weigh-in #3 May 15/16:

MISSED


Weigh-in #4 May 22/23:

MISSED


Weigh-in #5 May 29/30:

N/A


Weigh-in #6 June 5/6:

N/A


Weigh-in #7 June 12/13:

N/A


Weigh-in #8 June 19/20:

N/A


Final weigh-in June 26/27:

N/A
---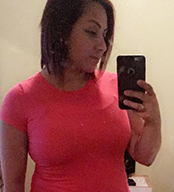 ALEJANDRA VELASCO
Competition Status:

DISQUALIFIED


Body LBS % lost top 50?: NO
Body Fat % lost top 50?:

NO


Weigh-in #1 (initial):

COMPLETE


Weigh-in #2 May 8/9:

MISSED


Weigh-in #3 May 15/16:

MISSED


Weigh-in #4 May 22/23:

MISSED


Weigh-in #5 May 29/30:

N/A


Weigh-in #6 June 5/6:

N/A


Weigh-in #7 June 12/13:

N/A


Weigh-in #8 June 19/20:

N/A


Final weigh-in June 26/27:

N/A
---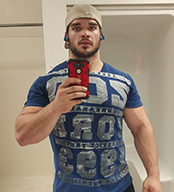 CODY WAGGONER
Competition Status:

ELIGIBLE


Body LBS % lost top 50?:

NO


Body Fat % lost top 50?:

NO


Weigh-in #1 (initial):

COMPLETE


Weigh-in #2 May 8/9:

COMPLETE


Weigh-in #3 May 15/16:

MISSED


Weigh-in #4 May 22/23:

MISSED


Weigh-in #5 May 29/30:

N/A


Weigh-in #6 June 5/6:

N/A


Weigh-in #7 June 12/13:

N/A


Weigh-in #8 June 19/20:

N/A


Final weigh-in June 26/27:

N/A
---

CHRISTY WALKER
Competition Status:

ELIGIBLE


Body LBS % lost top 50?: NO
Body Fat % lost top 50?:

NO


Weigh-in #1 (initial):

COMPLETE


Weigh-in #2 May 8/9:

COMPLETE


Weigh-in #3 May 15/16:

COMPLETE


Weigh-in #4 May 22/23:

MISSED


Weigh-in #5 May 29/30:

N/A


Weigh-in #6 June 5/6:

N/A


Weigh-in #7 June 12/13:

N/A


Weigh-in #8 June 19/20:

N/A


Final weigh-in June 26/27:

N/A
---

TERRIE WALKER
Competition Status:

ELIGIBLE


Body LBS % lost top 50?: NO
Body Fat % lost top 50?:

NO


Weigh-in #1 (initial):

COMPLETE


Weigh-in #2 May 8/9:

COMPLETE


Weigh-in #3 May 15/16:

COMPLETE


Weigh-in #4 May 22/23:

COMPLETE


Weigh-in #5 May 29/30:

N/A


Weigh-in #6 June 5/6:

N/A


Weigh-in #7 June 12/13:

N/A


Weigh-in #8 June 19/20:

N/A


Final weigh-in June 26/27:

N/A
---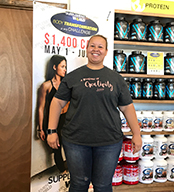 SHIRLEY WANJAU
Competition Status:

ELIGIBLE


Body LBS % lost top 50?: NO
Body Fat % lost top 50?:

YES!


Weigh-in #1 (initial):

COMPLETE


Weigh-in #2 May 8/9:

COMPLETE


Weigh-in #3 May 15/16:

COMPLETE


Weigh-in #4 May 22/23:

COMPLETE


Weigh-in #5 May 29/30:

N/A


Weigh-in #6 June 5/6:

N/A


Weigh-in #7 June 12/13:

N/A


Weigh-in #8 June 19/20:

N/A


Final weigh-in June 26/27:

N/A
---

SAMANTHA WEAVER
Competition Status:

ELIGIBLE


Body LBS % lost top 50?: NO
Body Fat % lost top 50?:

NO


Weigh-in #1 (initial):

COMPLETE


Weigh-in #2 May 8/9:

COMPLETE


Weigh-in #3 May 15/16:

COMPLETE


Weigh-in #4 May 22/23:

COMPLETE


Weigh-in #5 May 29/30:

N/A


Weigh-in #6 June 5/6:

N/A


Weigh-in #7 June 12/13:

N/A


Weigh-in #8 June 19/20:

N/A


Final weigh-in June 26/27:

N/A
---

JEFF WEILERT
Competition Status:

DISQUALIFIED


Body LBS % lost top 50?: NO
Body Fat % lost top 50?:

NO


Weigh-in #1 (initial):

COMPLETE


Weigh-in #2 May 8/9:

MISSED


Weigh-in #3 May 15/16:

MISSED


Weigh-in #4 May 22/23:

MISSED


Weigh-in #5 May 29/30:

N/A


Weigh-in #6 June 5/6:

N/A


Weigh-in #7 June 12/13:

N/A


Weigh-in #8 June 19/20:

N/A


Final weigh-in June 26/27:

N/A
---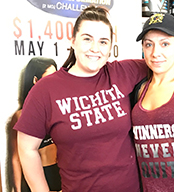 BRALEY WHITE
Competition Status:

ELIGIBLE


Body LBS % lost top 50?:

YES!


Body Fat % lost top 50?:

NO


Weigh-in #1 (initial):

COMPLETE


Weigh-in #2 May 8/9:

COMPLETE


Weigh-in #3 May 15/16:

COMPLETE


Weigh-in #4 May 22/23:

COMPLETE


Weigh-in #5 May 29/30:

N/A


Weigh-in #6 June 5/6:

N/A


Weigh-in #7 June 12/13:

N/A


Weigh-in #8 June 19/20:

N/A


Final weigh-in June 26/27:

N/A
---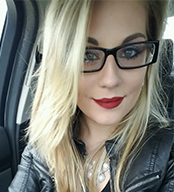 MORIAH WIKLUND
Competition Status:

ELIGIBLE


Body LBS % lost top 50?:

NO


Body Fat % lost top 50?:

NO


Weigh-in #1 (initial):

COMPLETE


Weigh-in #2 May 8/9:

COMPLETE


Weigh-in #3 May 15/16:

COMPLETE


Weigh-in #4 May 22/23:

COMPLETE


Weigh-in #5 May 29/30:

N/A


Weigh-in #6 June 5/6:

N/A


Weigh-in #7 June 12/13:

N/A


Weigh-in #8 June 19/20:

N/A


Final weigh-in June 26/27:

N/A
---

JUSTIN WILBOURM
Competition Status:

ELIGIBLE


Body LBS % lost top 50?: NO
Body Fat % lost top 50?:

NO


Weigh-in #1 (initial):

COMPLETE


Weigh-in #2 May 8/9:

COMPLETE


Weigh-in #3 May 15/16:

COMPLETE


Weigh-in #4 May 22/23:

COMPLETE


Weigh-in #5 May 29/30:

N/A


Weigh-in #6 June 5/6:

N/A


Weigh-in #7 June 12/13:

N/A


Weigh-in #8 June 19/20:

N/A


Final weigh-in June 26/27:

N/A
---

BLAID WILLIAMS
Competition Status:

DISQUALIFIED


Body LBS % lost top 50?: NO
Body Fat % lost top 50?:

NO


Weigh-in #1 (initial):

COMPLETE


Weigh-in #2 May 8/9:

MISSED


Weigh-in #3 May 15/16:

MISSED


Weigh-in #4 May 22/23:

MISSED


Weigh-in #5 May 29/30:

N/A


Weigh-in #6 June 5/6:

N/A


Weigh-in #7 June 12/13:

N/A


Weigh-in #8 June 19/20:

N/A


Final weigh-in June 26/27:

N/A
---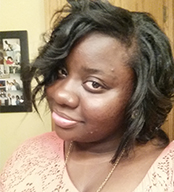 KOURTNEY WILLIAMS
Competition Status:

ELIGIBLE


Body LBS % lost top 50?: NO
Body Fat % lost top 50?:

NO


Weigh-in #1 (initial):

COMPLETE


Weigh-in #2 May 8/9:

COMPLETE


Weigh-in #3 May 15/16:

COMPLETE


Weigh-in #4 May 22/23:

COMPLETE


Weigh-in #5 May 29/30:

N/A


Weigh-in #6 June 5/6:

N/A


Weigh-in #7 June 12/13:

N/A


Weigh-in #8 June 19/20:

N/A


Final weigh-in June 26/27:

N/A
---

ANDY WILLIS
Competition Status:

ELIGIBLE


Body LBS % lost top 50?: NO
Body Fat % lost top 50?:

NO


Weigh-in #1 (initial):

COMPLETE


Weigh-in #2 May 8/9:

COMPLETE


Weigh-in #3 May 15/16:

MISSED


Weigh-in #4 May 22/23:

MISSED


Weigh-in #5 May 29/30:

N/A


Weigh-in #6 June 5/6:

N/A


Weigh-in #7 June 12/13:

N/A


Weigh-in #8 June 19/20:

N/A


Final weigh-in June 26/27:

N/A
---

DOUG WILSON
Competition Status:

ELIGIBLE


Body LBS % lost top 50?: NO
Body Fat % lost top 50?:

NO


Weigh-in #1 (initial):

COMPLETE


Weigh-in #2 May 8/9:

COMPLETE


Weigh-in #3 May 15/16:

COMPLETE


Weigh-in #4 May 22/23:

COMPLETE


Weigh-in #5 May 29/30:

N/A


Weigh-in #6 June 5/6:

N/A


Weigh-in #7 June 12/13:

N/A


Weigh-in #8 June 19/20:

N/A


Final weigh-in June 26/27:

N/A
---

CATELYN WINTON
Competition Status:

ELIGIBLE


Body LBS % lost top 50?:

NO


Body Fat % lost top 50?:

YES!


Weigh-in #1 (initial):

COMPLETE


Weigh-in #2 May 8/9:

COMPLETE


Weigh-in #3 May 15/16:

COMPLETE


Weigh-in #4 May 22/23:

COMPLETE


Weigh-in #5 May 29/30:

N/A


Weigh-in #6 June 5/6:

N/A


Weigh-in #7 June 12/13:

N/A


Weigh-in #8 June 19/20:

N/A


Final weigh-in June 26/27:

N/A
---

CHRISTINA WINTON
Competition Status:

ELIGIBLE


Body LBS % lost top 50?: NO
Body Fat % lost top 50?:

NO


Weigh-in #1 (initial):

COMPLETE


Weigh-in #2 May 8/9:

COMPLETE


Weigh-in #3 May 15/16:

COMPLETE


Weigh-in #4 May 22/23:

COMPLETE


Weigh-in #5 May 29/30:

N/A


Weigh-in #6 June 5/6:

N/A


Weigh-in #7 June 12/13:

N/A


Weigh-in #8 June 19/20:

N/A


Final weigh-in June 26/27:

N/A
---

KRISTINE WISE
Competition Status:

ELIGIBLE


Body LBS % lost top 50?: NO
Body Fat % lost top 50?:

NO


Weigh-in #1 (initial):

COMPLETE


Weigh-in #2 May 8/9:

COMPLETE


Weigh-in #3 May 15/16:

COMPLETE


Weigh-in #4 May 22/23:

COMPLETE


Weigh-in #5 May 29/30:

N/A


Weigh-in #6 June 5/6:

N/A


Weigh-in #7 June 12/13:

N/A


Weigh-in #8 June 19/20:

N/A


Final weigh-in June 26/27:

N/A
---

JOSHUA WOOD
Competition Status:

ELIGIBLE


Body LBS % lost top 50?: NO
Body Fat % lost top 50?:

NO


Weigh-in #1 (initial):

COMPLETE


Weigh-in #2 May 8/9:

MISSED


Weigh-in #3 May 15/16:

COMPLETE


Weigh-in #4 May 22/23:

COMPLETE


Weigh-in #5 May 29/30:

N/A


Weigh-in #6 June 5/6:

N/A


Weigh-in #7 June 12/13:

N/A


Weigh-in #8 June 19/20:

N/A


Final weigh-in June 26/27:

N/A
---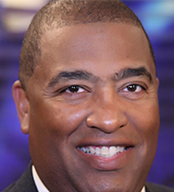 JOHN WRIGHT
Competition Status:

ELIGIBLE


Body LBS % lost top 50?: NO
Body Fat % lost top 50?:

YES!


Weigh-in #1 (initial):

COMPLETE


Weigh-in #2 May 8/9:

COMPLETE


Weigh-in #3 May 15/16:

COMPLETE


Weigh-in #4 May 22/23:

COMPLETE


Weigh-in #5 May 29/30:

N/A


Weigh-in #6 June 5/6:

N/A


Weigh-in #7 June 12/13:

N/A


Weigh-in #8 June 19/20:

N/A


Final weigh-in June 26/27:

N/A
---

HAILEE WYNNE
Competition Status:

ELIGIBLE


Body LBS % lost top 50?: NO
Body Fat % lost top 50?:

NO


Weigh-in #1 (initial):

COMPLETE


Weigh-in #2 May 8/9:

COMPLETE


Weigh-in #3 May 15/16:

COMPLETE


Weigh-in #4 May 22/23:

COMPLETE


Weigh-in #5 May 29/30:

N/A


Weigh-in #6 June 5/6:

N/A


Weigh-in #7 June 12/13:

N/A


Weigh-in #8 June 19/20:

N/A


Final weigh-in June 26/27:

N/A
---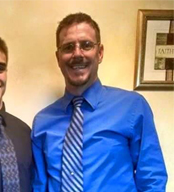 MIKE YANDEL
Competition Status:

ELIGIBLE


Body LBS % lost top 50?: NO
Body Fat % lost top 50?:

NO


Weigh-in #1 (initial):

COMPLETE


Weigh-in #2 May 8/9:

COMPLETE


Weigh-in #3 May 15/16:

COMPLETE


Weigh-in #4 May 22/23:

COMPLETE


Weigh-in #5 May 29/30:

N/A


Weigh-in #6 June 5/6:

N/A


Weigh-in #7 June 12/13:

N/A


Weigh-in #8 June 19/20:

N/A


Final weigh-in June 26/27:

N/A
---

REBECCA ZINABU
Competition Status:

ELIGIBLE


Body LBS % lost top 50?: NO
Body Fat % lost top 50?:

NO


Weigh-in #1 (initial):

COMPLETE


Weigh-in #2 May 8/9:

COMPLETE


Weigh-in #3 May 15/16:

COMPLETE


Weigh-in #4 May 22/23:

MISSED


Weigh-in #5 May 29/30:

N/A


Weigh-in #6 June 5/6:

N/A


Weigh-in #7 June 12/13:

N/A


Weigh-in #8 June 19/20:

N/A


Final weigh-in June 26/27:

N/A
---